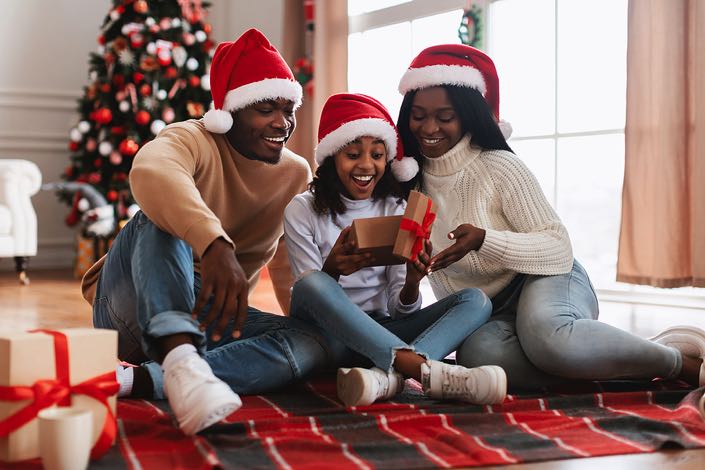 As Black Friday rolls around, people everywhere will be thinking about the toys and gifts that they'll want to pick up for the young people in their lives. In many senses, therefore, 2022 is no different from any other year. What does make it different, though, is the need to keep an eye out for a bargain. The cost of living crisis has gripped virtually everyone in the United Kingdom this year, with toy prices going up alongside pretty much everything else. With this in mind, getting the best deal you can could be crucial.
At the time of writing, there is no standout best-seller when it comes to the toys of 2022. That being said, there are are a wealth of weird and wonderful toys for you to get your hands on this year. Whether it be something new and interesting like the Jiggly Pets Puppy or an age old favourite like LEGO, there are options aplenty for your to choose from. Though the temptation might be there to aim for the best bargain, especially this year, your best bet is to look for the toy that you think will best suit the young one in your life.
Jump To: Animals/Creatures | Dolls | Action/Play | LEGO | Games | Stocking Stuffers
Top 2022 Animals/Creatures
Toys tend to lend themselves to the world of animals and creatures, such is the extent to which they can be made to appear life-like or cartoonishly entertaining. They can be based on real things like puppies or kittens, or seemingly entirely made up in a way that engages a child's imagination. It goes without saying that toy manufacturers aren't stupid, so if there is the chance of trying one in to some sort of franchise then they're going to do it. The good news is, if a child likes the franchise then they are likely to like the toy, too!
Top 2022 Dolls
Dolls are timeless, so it is little wonder that they make the list of the best toys to look out for year after year. There are also all sorts of different dolls, from the sort that you might have come across whilst in your grandma's attic through to the more modern iterations of Barbie. That means that there is a doll for virtually every occasion and to suit pretty much any young person that would want to play with one. Whether you want a doll from a franchise or something unique, it is a market worth shopping in.
Top 2022 Action/Play Toys
Whilst there's no question that any child should be able to play with whatever toy they wish to, there's also no doubt that toy makers make things with certain genders in mind. For all that boys can and should play with dolls, the truth is that it is the action play toys that are aimed at them. Similarly, there will be plenty of girls out there that would love to get involved with some action toys, which tend to be more rough and tumble than the likes of a doll is ever going to be. These toys are all about the excitement.
Top 2022 LEGO Sets
It seems as though 2022 is the year of the timeless toys, such is the extent to which toy manufacturers appear to be keen to get people to spend their money where they can. LEGO will always feature in a list of the most popular toys, largely thanks to the company's ability to continually re-invent itself year after year. In its most simple form, it is just bricks that click together to make a representation of something, but it has become so much more than that and some of the things you can make with LEGO are incredible.
Top 2022 Board Games
Toys are always a sold option if you're looking to keep a young person entertained, but sometimes it's nice to be able to get involved and play something with them. When that is the case, you'll want to head to the games section of an online toy store and pick something that is both entertaining and fun. The good news is that we've picked out the best offerings this time around, so you don't need to stress yourself out about which ones are the ones that kids that you know will enjoy the most. Just choose one of these:
Top 2022 Stocking Stuffers
It is something of a pain that stockings exist at Christmas time. No sooner have you sat down with a cup of eggnog feeling smug that you've bought all of your presents do you look over at the stockings and realise that you need to buy a load more. It is always worth wrapping a lump of coal for a laugh, as well as a tangerine to fill the stocking up a wee bit, but after that you need to be a little bit more creative. The good news is that all of these offerings will not only take up space but also be enjoyed by the recipient.