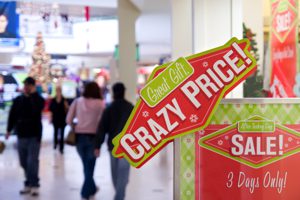 Welcome to Black Friday Deals UK – a site dedicated to cataloging the huge discounts and online sales that are offered throughout the United Kingdom in honour of this momentous shopping occasion.
Unlike other sites, we hand select the best deals and the biggest discounts to help you save as much money as possible with the least amount of effort. And, if you're looking for something specific you can even send us a request through our Facebook page and we'll find it for you.
What's this? More and more shops are choosing to start their black friday sales early, so this year we've created a section just for the early bird specials. There's some pretty decent offers up for grabs which should help wet your appetite before the main event.

For more specific deals see the relevant category page which lists the lastest deals by type, including TVs, Laptops, Games Consoles and even Wine & Champagne. Or if you're not sure what you're looking for check out the list of stores with Black Friday sales below.
HOW MUCH CAN YOU EXPECT TO SAVE?
Each year hoards of eager shoppers get in touch to ask us how much of a discount they can expect to get on their purchases during black friday. Often the focus is on big ticket items – should they grab that TV deal now or hold off for something better?
To make your search a little easier we've crunched the numbers from last years sales and compiled them into easy to compare tables that show the average deal as well as the biggest discount we saw.
Online Shops Tracked By Black Friday Deals
The following is a list of the online stores that we monitor for deals for Black Friday. Some shops have given us a sneak preview of what's going to be on offer, but we aren't allowed to release any details of the promotions until they go live. When available, the links below go directly to the main event sales page for that site.
Most Popular Deal Pages
Sale Categories
New Sections For 2023
Black Friday Sales Start A Week Early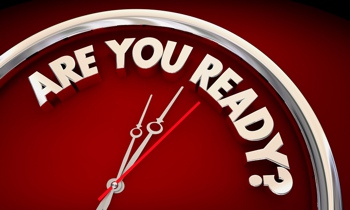 Most shops across the UK begin their Black Friday sales around one week before Black Friday itself with many promising not to further reduce products on actual Black Friday. In a shock move in 2022, however, Curry's launched their sale in early November with many shops panicking and following suit. But for most shops, we predict that we'll start seeing proper Black Friday deals at places like Amazon on the third Friday of November with further deals rolling in as we get nearer to the actual date. Amazon in particular likes a bit of a fanfare to get us in the spirit, so they tend to offer limited daily deals in the lead up to Black Friday.
Whilst sales may start early with the promise that prices won't drop lower later in November, this doesn't mean that the shops won't add more high value items to the list as we get closer to Black Friday. Whilst there's no way of knowing exactly when a shop's sales will go live, as they are kept top secret until the last minute, we suggest keeping an eye out for the best deals starting in mid-November.
Should I Hold Off Until Black Friday?
Many people ask us if they should hold off until Black Friday to make any purchases, but it's impossible to know if something will be further reduced on the actual day or if the deal available at the moment will be the best. In our experience, the deals offered the week before Black Friday tend to be the same at the end of the week, and most places don't change exisiting deals on Black Friday itself – although they could very well release a deal on a different, but similar product.
Our advice would be to make your purchase as soon as you see a decent sale in order to avoid disappointment, as many deals on Black Friday and the week leading up to it last until the products have sold out. Worst case scenario, you can return an item if you find it cheaper elsewhere.
Shops With Black Friday Sales
Shops don't generally reveal their deals until their sale goes live, so it's still a little early to know exactly what's going to be up for grabs on Black Friday. In the mean time, here's what we expect to be find based on what we saw in previous years.
Amazon

Amazon has been running Black Friday sales since 2010, offering affordable prices and amazing discounts on a variety of goods across the board. Amazon was founded 21 years ago back in 1994 in the US and started out as an online bookstore, soon diversifying to sell DVDs, electronics, toys, clothes, amongst an array of other goods. Today the company has locations all over the world, including North America, Europe, Asia, and Africa, and has truly become one of the most famous electronic commerce hubs for Internet-based retail.
Amazon provides Black Friday deals on many items with electronics, laptops, gaming consoles, televisions, clothing, toys and more. Specifically, we find Amazon has some of the best deals on televisions in the UK with many top brands, such as Samsung, often being reduced by 50% or more. If you are looking for an Amazon branded item in particular, such as the Kindle or the Amazon Echo, Amazon's Black Friday offers decent savings, though we have found that for these Amazon specific items, the best time to purchase them is on Prime Day, as we examine in our article Are Prime Day Deals Better Than Black Friday Deals? Overall, however, their Black Friday sale offers much bigger discounts and on more popular name brand products.
Amazon's Black Friday sale tends to launch one week early with different items being reduced each day with limited-time super-reductions until products sold out. Our recommendation is that if you see an item you want to buy in the week leading up to Black Friday, buy it before it sells out. Whilst Amazon reduced more products on Black Friday itself, the products already reduced in the week leading up to Black Friday weren't reduced any further.
John Lewis & Partners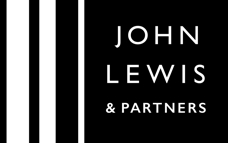 Similar to many UK companies, Black Friday started to make headway at John Lewis & Partners in 2010 with incredible offers and limited time deals the day after Thanksgiving in America. With special offers on technology, such as TVs, cameras, computers tablets, as well as amazing discounts on home appliances, such as washing machines, dishwashers, and refrigerators, John Lewis & Partners is a great place to look for a great deal come Black Friday.
The upmarket department store started back in the mid-1800s and operates across the entirety of Great Britain. Whilst they may not be the best for gaming consoles and TVs, they tend to offer the best price reductions on popular name brand products.
Currys / PC World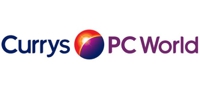 Currys PC World offers from great Black Friday savings on electronics here in the UK. Previously, they have reduced Samsung TVs, Apple iPads, tumble dryers & washing machines, gaming consoles – just to name some. In fact, we would go as far as to say Currys offered the best deals on gaming console bundles, undercutting rival Game, with the Xbox One S with three games, for example, priced at just £179.
Other great deals at Currys included the Fitbit Charge 2 for just £89.99 (originally £149.99), £40 savings on Nest & Hive smart heating and 40% off a Samsung 4K Ultra HD television.
Currys is an electric retailer, owned by Dixons and Carphone, and specialises in home electronics and household appliances. The company has over 290 superstores across the United Kingdon and Ireland, in addition to 73 high street stores. The company found its roots back in 1884 by Henry Curry and originally sold items, such as bikes, toys, radios, and gramophones.
Boots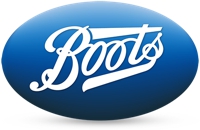 Boots UK is a pharmacy chain throughout the United Kingdom and Ireland, offering a pharmaceutical items, as well as makeup, fragrances, toiletries, toys, and baby items. They also have a great range of electrical beauty items, such as hair straighteners, blow dryers, razors, and electric toothbrushes. If you're looking to buy any of these items come Black Friday, Boots will undoutedly offer the best savings on these types of items.
Some of the former top deals included an Oral B Genius 9000 toothbrush (£200 off – 71% savings), a SodaStream Genius Sparkling Water (£60 off – 60% savings), Philips Series 3000 Wet & Dry Electric Shaver (£44 off – 60% savings), Reminton hair straighteners (£35 off – 56% savings).
Marks & Spencer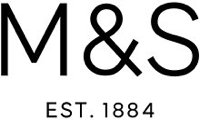 Marks & Spencer, also known as Marks & Sparks by some, is a British multinational retailer specialising in clothing, home products, and luxury foods. The shop was originally founded back in 1884 and started participating in the famous Black Friday event back in 2014.
In previous November sales, M&S offered price reductions within the various departments for a limited amount of time with each day seeing a new sale in a different department. The sales tend to start a week early with deals, such as 30% off in women's or men's departments, lasting a limited time.
So, if you're planning to buy some new clothes or shoes for all the Christmas parties coming up or want to stock up on some Secret Santa gifts, Black Friday is a great time to do it with decent savings at M&S.
Apple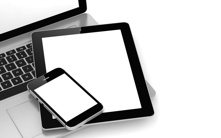 Whilst Americans once received $25 – $100 gift cards for buying certain products in previous Black Friday sales, there have been no such deals here in the United Kingdom in either stores or online. But just because Apple themselves do not offer any deals, does not mean you cannot find reduced Apple products on Black Friday here in the UK – you might just need to look elsewhere in your search.
Many stores and technology retailers will have plenty of deals on Apple products – although many of these offers are on older models, whereas the newest models tend to only have a token £10 or £20 off. But if you're not bothered about having the latest model, you'll definitely find a good deal come November.
For the best sales on Apple devices, we recommend Amazon or Curry's.
Argos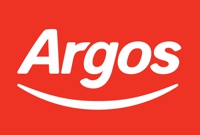 Argos was founded by Richard Tompkins who came up with the idea for the store whilst on holiday in the Greek city of Argos. The shop is a British catalogue retailer, which operates in the United Kingdom and in Ireland with over 750 stores in the UK. Argos receives about 800 million online visitors a year, making it one of the largest retailers in the UK.
Over the past couple of years, Argos has definitely jumped on the Black Friday bandwagon, offering great discounts and deals on items throughout their shop. The sale continues to grow as the years go by with 13.5 million visitors back in 2014, exponentially growing in the years following. At Argos, you can expect to find great deals on things like electronics and toys and household items, like vacuums and steam cleaners. In the past few years, Argos launched a week-long Black Friday sales campaign with the promise that there would be no further reductions on Black Friday itself. This is pretty standard for shops across the board these days, as Black Friday has grown being being a one-day sell to a week-long ordeal.
Game.co.uk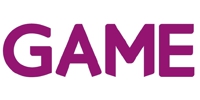 Game offers decent savings on gaming consoles and games throughout the year with additional savings on Black Friday. They often implement a queuing system to enter their Black Friday sale, however, so it is rather slow and cumbersome. It means you have to queue on a waiting screen for about 10 minutes to even gain access to the site and, in previous years, the site has been way too slow to even load properly.
Normally what happens though is that Curry's waits for Game to release their deals and then they immediately undercut Game ever so slightly to be able to offer the best deals on gaming consoles. Each year, we find Curry's to have the better deals on Xbox consoles and bundles with their Playstation deals equally matched to Game (but on a platform that actually loads).
Shops That Do Not Participate in Black Friday
Asda – Has Not Participated Since 2015
Asda was one of the first UK stores to participate in the November shopping craze in 2013. It is the second-largest supermarket chain by market share with the slogan Save money. Live better. They are owned by the giant American retail company, Walmart, so it was no surprise that Asda ranked top of the list for Black Friday shopping when they participated in the famous shopping day in both 2013 and 2014.
In a shock move, however, Asda decided not to participate in Black Friday in 2015 and did not offer any special deals either in their stores or online. It is uncertain whether or not they will participate in upcoming years, but it seems highly unlikely, as their reasoning for cancelling the sales were a result of the violence and meltdown that occurred in shops across in the country in 2014 and they have not participated in Black Friday since then.