The official "Black Friday" starts at midnight, but as you probably already know, many of the sales already started this week – some even the week prior! But, where are the best places to find these deals? Below we take a look at what we found so far and our top suggestions of where to look depending on what you're looking for.
So far we've seen some fantastic savings on Kitchen Gadgets, such as Coffee Machines, Air Fryers and KitchenAid mixers, as well as Health & Beauty Electronics like Hair Dryers & Straighteners, Men's Shavers and Toothbrushes. This is pretty standard on Black Friday here in the UK and 2018 is no exception.
In terms of electronics, we've seen a few good TV deals here and there so far, as well some decent savings on Soundbars and Smartphones, but we are really holding our breath for midnight to see if companies can do better.
Best Deals on Clothing, Shoes & Accessories
ASOS
Now is a great time to shop for clothes, as ASOS has reduced their entire stock by 20% – with many items already reduced before this discount is even applied. Simply use HELLO20 at checkout to apply the 20% discount.
Sweaty Betty
Now this one we're really excited about – Sweaty Betty, the gorgeous exercise clothing line, has reduced everything on their site by 25% – leggings, jackets, sports bras – you name it! Simply enter the code CHEERS at checkout.
Tom's
Tom's, the famous shoe company that gives away a pair to someone in need for every pair that you purchase, has slashed their prices by up to 50% across many of their shoes. They are also offering free shipping, so definitely a good time to look at replacing your Tom's if you were in the market for a new pair anyway.
John Lewis & Partners
John Lewis & Partners has also reduced its womenswear, menswear & kidswear departments with great savings on clothing, footwear and accessories. You can expect to save something in the region of 20 to 30% across many popular brand.
Debenhams
Debenhams seems to always have some sort of sale on, so they've pulled out all the stops for Black Friday with up to 30% off across all of their departments. They also offer daily specials with today's (Thursday, 22 November, 2018) being half price on all dressing gowns & slippers.
Best Deals on Technology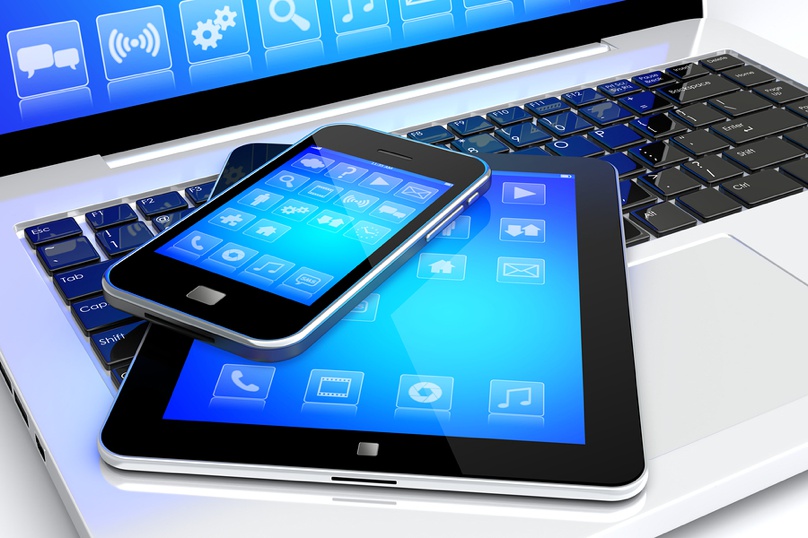 John Lewis & Partners
We put John Lewis & Partners at the top of our list for electronics not only because they're a great, trustworthy company, but also because they offer their price match promise. This means if you find something they sell that is sold cheaper elsewhere at another high street shop, they will match the price.
They also tend to offer decent guarantees on their products as standard. So far we've seen some fantastic savings on televisions, laptops and mobile phones with an Amazon Echo Dot for just £19.99.
Laptops Direct
If you're looking for a good deal on a specific laptop, we would recommend checking out LaptopsDirect. With cheap prices year-round, Laptops Direct is a wonderful, trustworthy brand when it comes to computing. Currently, you can save 25% on a MSI i7 GTX 1070 gaming laptop with some remarkable savings on laptops, like ASUS and HP.
Argos
Argos is another great place for Black Friday savings on electronics with over £220 off a Samsung Galaxy S8 64GB, £104 pounds off a set of new Bose headphones, a third off the price of a new Samsung Gear S3 Smart Watch and £40 off an Amazon Fire 7 Kids Edition Tablet.
Curry's
Curry's is pretty much your one-stop shop for all things technology. Whilst they started their sale early this year, they keep releasing more and more deals as we get closer to Black Friday. We are looking forward to seeing what they reduce come midnight tonight. Vacuums, printers, soundbars, televisions, health & beauty electronics – some truly fantastic Black Friday savings.
Best Deals on Gaming Consoles
Consoles
During the run up to Black Friday console deals had been a bit thin on the ground, but this changed with the launch of Game's Black Friday Sale which has delivered some nice discounts on Xbox One S, Xbox One X and PS4 consoles and bundles. Highlights include an Xbox One S + three games for £199.99 and a Playstation 4 with four games for 229.99.
Update: After Game went live with their offers Currys quickly responded with some even better deals for Xbox One S and Xbox One X including an Xbox One S + three games for £179.99 and an Xbox One X with four games for £359.99.
See our gaming section for a full run down of the best deals.
Retro Gaming
If you're feeling a little nostalgic for the good old days, head over to Argos who have deals on retro console and game packs including a Sega Megadrive with 81 games for £39.99 and an Atari with 120 games for £49.99.
Games
Outside of this there are plenty of deals on the actual games and you'll find these at places like Game, Argos and John Lewis & Partners. Expect to see up to 50% off on many titles.
Best Deals on Toys
Toddlers & Babies
The Early Learning Centre has slashed prices by up to 60% across a huge range of their toys for children with many of the famous Happyland range marked down by 60%. The same goes for Mothercare.
Bikes
In terms of new bikes for kids, we would recommend checking out Argos, which is offering a few bikes that are half price. There are also great savings on a range of kid's bikes, including a Disney Princess bike and Paw Patrol bike. With already low prices at Argos, we think this will be your best bet.
LEGO
LEGO has been reduced all over the place with some of the best deals at Amazon with savings up to 40%. Other shops with LEGO discounts at the moment include John Lewis & Partners (who have many exclusives with LEGO) and Boots (where they are offering 3 for 2 on selected sets). So, if there is a specific one you're after, you're sure to find it at one of these places.
General Toys
Now is a great time to get your Christmas shopping out of the way. In terms of the best savings and the best selection, again, we would recommend Argos for Black Friday discounts on toys. Argos is even running a promotion at the moment where you can get 2 for £30 on selected toys and 2 for £25 on selected games. If you're looking to save even more, they are also offering 2 for £15 on selected toys.
Looking for Something Not Covered in this Article?
Can't find what you're looking for in this article? Check out our Category System to find exactly what you're looking for. Our team of dedicated researchers are updating each page with the top UK Black Friday deals as and when they become available but we're sorting through all the mush so you don't have to!