Whether you like a cheaper bargain handbag or a luxury label, there are bound to be some great handbag deals over the Black Friday shopping season. As with Clothing, Shoes, Accessories and even Makeup, there are different styles of handbags for the various events in your life with glittery clutches for nights out on the town, foldable totes for that holiday trip where you need to carry a towel and sunscreen to the beach, more sensible every day cross body options for popping to the shop, and the list goes on! If there's a decent handbag deal on Black Friday, we'll report it here.
See Also: Clothing, Shoes & Accessories | Makeup
Shops With Handbag Offers
Handbag Buying Guide
For many, there are several ways to think about handbags. On the one hand, they are vital things to have with you in order to fit the likes of your purse, lipstick, mirror and feminine products in. On the other, they can be accessories that as much a fashion statement as they are somewhere to keep your essentials. It is always worth remembering that the sort of bag that you might want is not the same as the sort of bag that you need. For this reason, working out why it is that you want a handbag in the first place is as much a part of the buying experience as anything else.
There are a number of things that you really need to bear in mind when you're looking at buying a new handbag. If you're spending your hard-earned money picking one, you'll want to make sure that it is of sufficient quality to make it worth doing so. Part of that will including thinking about the handbag's material as well as its versatility, whilst the colour will always be a matter of personal preference. A handbag's cost might well be one of the deciding factors for a lot of people, but there are many other things beside that you'll need to consider before you part with your cash.
How the Handbag Has Evolved
It is believed that the average British woman will spent as much as £4,000 on handbags in her lifetime. Hilary Clinton once said about them, "No one should make fun of anyone else's handbag choices… handbags are a deep psychological need. It's a desire to organise and contain that which is important to your daily life." Perhaps the most fascinating thing about the handbag is that it started out as something that men used. It was popularised as a term in 1900, describing the briefcase, whilst even hieroglyphics in Ancient Egypt showed men with pouches around their waist.
The world's oldest handbag is a 700-year-old clutch bag that was adorned with gold and silver court scenes, discovered in the Northern Iraqi city of Mosul. In a historical sense, they have served as a sign of beauty, status and power. When women in the Elizabethan Era began wearing large, puffy dresses, the small girdle purses that they had used previously became lost. The size of the purse needed to increase in order to still be seen, whilst the invention of pockets to men's clothing in 1670 meant that men no longer needed a bag in the same way that women did.
It is believed that women's equality might not have happened so quickly if not for the handbag, thanks to the fact that they were able to carry their own money and other possessions without being reliant on a man to do so for them. The luggage of the 19th century, made to aid public train travel, was a large part of the development of handbags, with names such as Louis Vuitton starting as luggage makers. Yet the modern handbag probably owes most to the 1960s and 1970s, when a wealth of new materials began to be used in handbag production.
What Do You Want to Use the Bag For?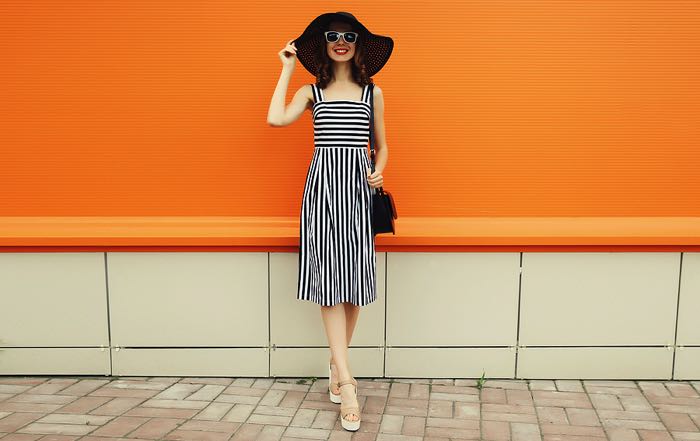 Arguably the most important question that anyone looking to buy a handbag should ask themselves is what, exactly, they want to use it for. After all, there is no point in having a large handbag with loads of pockets and space if you're literally just going to have your mobile phone and lipstick within its confines. Equally, getting a small clutch bag isn't going to do much good if you're hoping to use it to store a camera and water bottle. The key thing you'll need to work out is what the purpose of the bag is, which will help you work out what it should offer.
Everyday
The most obvious reason you might want a handbag is for everyday use. This doesn't mean that it can't be a fancy bag, but that it is one that you will pull out of the cupboard time and again when you're doing virtually everything, from heading to the gym to going shopping. Just because it is a casual bag doesn't mean it can't also be a luxurious one. Everyone has their own individual day-to-day routine, so you will know what it is that you'll want to get out of an everyday bag. Whether it's something that can fit everything or a bag for just the essentials, think about how you are likely to use it.
Work
For some people, what they do at work will be different from what they would use an everyday bag for. Work handbags are likely to be the most practical that you own, having room for the likes of all of your technology as well as things, such as important documents. Of course, the handbag needed by a lawyer for work is going to be significantly different to the sort of handbag a dog walker might need, which is why you need to work out your own circumstances. Work bags are likely to be on the larger side and have a few compartments, plus straps to allow the weight of the contents to be distributed.
Holiday
If you're heading on holiday, the sort of handbag that you will want to take with you will be different again. This will likely need to be big enough to fit in your sunglasses, favourite book and even some sunscreen, whilst the fact that you're probably going to be getting on a plain will mean that having an easily accessible pocket for the likes of your passports won't be a bad thing. Holiday bags can come in all sorts of shapes and size, but just think about what it's going to be used for whilst you're away and that will point you in the right direction in terms of styles.
Going Out
When it comes to the most popular type of handbag, it is difficult to get away from the world of the occasions bag. Even that isn't a simple thing to outline, though, when you bear in mind that there are all sorts of occasions that you might go on. The handbag that you'll want for a wedding isn't likely to be the same one that you'll want for a garden party after all. That being said, most occasion bags are likely to be small and compact, holding little more than your essentials. The key thing to ask yourself is whether you like to be hands-free, therefore needing a strap, or whether a cute clutch bag will be good enough.
What different handbags tend to offer that you'll want to think about is various compartments. It might well be the case that you don't need many compartments because you only want to have, say, your lipstick and mobile phone in your handbag. It might also be that you're aware of having a few different things that you'll want to have easy access to to, meaning that several different compartments would be ideal. Of course, if you're not really much of an organised person then you won't need any compartments as you won't remember where you've put what, but that will come down to personal choice.
Different Handbag Styles
Once you've figured out what it is you want to use the handbag for, you'll have a clearer idea of the sort of style you'll be after for your handbag.
Backpacks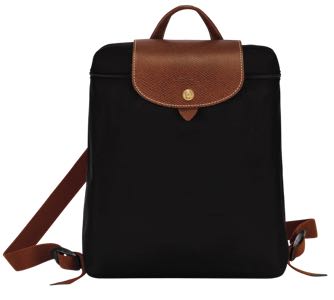 Function meets fashion when it comes to backpacks, for example, which tend to be incredibly practical but not necessarily all that cool-looking. If you're heading to a wedding, for example, you're extremely unlikely to want to be taking a backpack handbag with you. That is more the sort of thing you'll want to use for work or if you're heading on holiday. Even so, some might just like the style and practicality of a backpack handbag and be happy enough to use one regularly.
Cross Body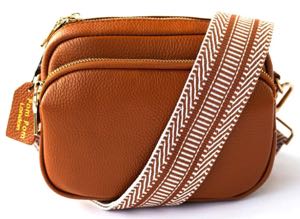 Cross body bags are those that see the strap worn diagonally across the body, allowing for both fuss-free and hands-free usage. Straps can obviously be adjusted for comfort and length, allowing the handbag to be kept close-by but without dominating. That security can be seen as crucial to some people, which is entirely understandable when you consider the number of important things that you keep inside your handbag. You won't want your mobile phone and purse to be easily accessible by strangers, so keeping them close makes lots of sense.
Shoulder & Tote Bags
Shoulder bags are not dissimilar to cross body bags, being popularised by Jackie Onassis in the 1960s. They continue to be seen as stylish and sophisticated, often thought of as being a 'woman's best friend.' Tote bags aren't too far away in terms of style, given the fact that tote and shoulder bags are terms that are often used interchangeably by some. In reality, shoulder bags can come in numerous different shapes and sizes, from slim and sleek to mini or big. Tote bags, on the other hand, are often much more spacious and made from the likes of canvas materials.
Clutch Bags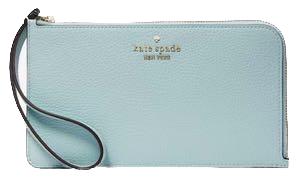 Clutch bags are the most common handbags used on special occasions, being seen as glamorous and easy to use. They are stylish and have been for centuries, in spite of the fact that trends seem to change on a regular basis. They can be minimal in their look or have decorative designs on them, coming in a host of different shapes and sizes. They are, as the name suggests, designed to be held by the user, but will often come with either a strap or a wristlet in order to let the user have their hands free when needed. They are the right back for the likes of a wedding, for example.
Grab Bags
Grab bags have top handles that allow you to grab it and go, exactly as suggested by their name. Their very nature means that you'll look stylish when holding one in the majority of locations. If you are worried that you might look a bit out of place with one at the likes of a wedding, bear in mind that Princess Diana was regularly seen with one at any number of glamorous events, so it can work with the right outfit. The fact that they come in different shapes, styles and colours means that there is almost certainly going to be a grab bag that suits your needs.
Thinking About Colours
Once you've figured out the key factor of what it is that you need a handbag for and the style of handbag you want, the next thing you'll want to think about is what colour you want it to be. The reason for buying it will, of course, influence things here. If you're looking at buying a bag for an occasion, you'll need to work out whether you want to have a bag that matches a specific outfit or whether getting one that can go with numerous different dresses or shirts is ok. It isn't unreasonable to want to look for a handbag that is a colour that will go with everything, given that you won't want ones for each of the reasons above that are every possible colour.
Neutral colours are always going to work best with the majority of outfits, which is why a lot of people tend to look for the likes of black or brown. If you're wearing something a little more summery, you might want to veer more towards the likes of cream or white, given that they will offer a little more versatility with brighter clothes. The good news is that such light colours will also offer a nice contrast when put up against autumnal and wintery outfits, so you shouldn't ignore what they might offer your wardrobe. Grey, meanwhile, tends to sit somewhere in the middle of all of those options, if it's light enough.
The Various Materials of Handbags
You have figured out what you want to use your handbag for and have picked the perfect colour, but the next question you'll need to ask is what material you would like it to be made from.
Vegan Materials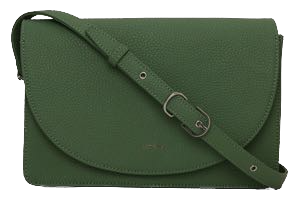 If you're vegan or animal-conscious, you're obviously going to avoid leather. If that's the case, you'll be looking at the likes of cotton canvas that has been coated to make it more sustainable, or something such as recycled polyester. Aside from the sustainability factor and lack of cruelty to animals, non-leather handbags are also more likely to be light and malleable, as well as machine-washable.
The fact that non-leather bags are varied in nature is ideal for those that want to be able to do something, such as pack them down and put them in the wardrobe. Leather tends to be much less pliable than other materials, whereas something like cotton canvas can be packed flat in order to take up less space. If you're the sort of person that want a host of different bags for every occasion, having the ability to pack them all down to take up less room in your wardrobe is ideal. They tend to be more casual than leather bags, but that's not necessarily a bad thing.
Faux Leather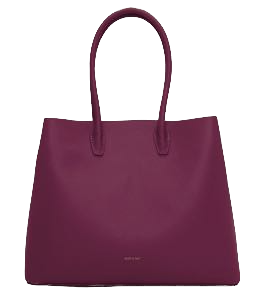 If you're not all that keen on owning an actual leather bag but would like to have one that looks like it's leather, faux leather might be the way to go. Made from PVC or a polyurethane plastic base, faux leather bags tend to be much cheaper than real leather. You do need to bear in mind that the use of plastic in making them does mean that they're more likely to be bad for the environment, not least because of how long they take to break down once you've stopped using them. That being said, for some people a fake leather bag is the perfect compromise.
Of course, leather remains one of the top choices for handbags for those that don't have moral objections with using the material. It is, in its own way, quite a sustainable material in the sense that it will last for a lifetime, provided it is properly cared for. The material is about the most durable that there is for something that you're going to wear and use a lot. As long as you've got the right equipment, they will also be easy enough to clean at home, which will not only allow them to last for longer but will also allow you to save money from having them professionally cleaned.
Real Leather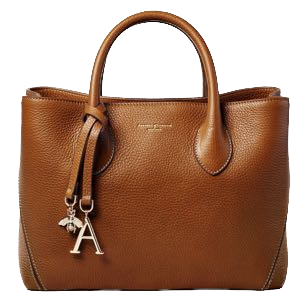 In terms of real leather bags, you'll find that they are made of one of five grades. These are as follows:
Full-grain
Top-grain
Split-grain
Genuine
Bonded
Full-grain lather is the highest quality, being composed of the natural layers of the leather. It tends to be durable and have unique characteristics, including the creases that have natural formed on the animal's hide. Top-grain, meanwhile, is likely to have been buffeted or sanded in order to remove some of the natural textures. This is done in order to make it look smoother, as well as to make it more readily crafted and moulded into certain shapes. Split-grain sees the leather being split in order to remove the top layer, which makes it softer and more flexible but therefore requiring more care.
Any leather that has been created using an animal hide can be described as 'genuine,' but within the industry the term 'genuine leather' describes a lower quality leather. This tends to be thinner and made from the very bottom layer of the animal's pelt. Finally, bonded leather is usually a mix of genuine leather shavings and faux leather, meaning it is low quality. It isn't made using just one piece of animal skin and the poorer quality means that it is likely to bond and peel. It is one of the cheapest variants, but its very nature means that it is likely to fit in to the 'buy cheap, buy twice' category of leather products.
The Weight of the Handbag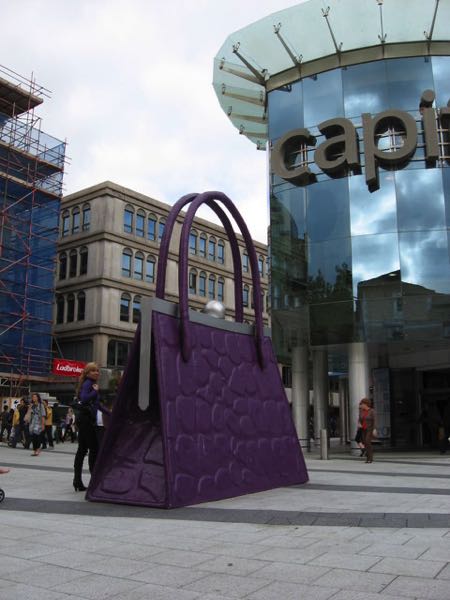 Whether you're getting a pink clutch bag or a beige tote, a red grab bag or a purple backpack, the weight of your handbag is something that you'll need to consider. If you're heading out and about, you are going to want to put a number of different things into your handbag, which will make it heavier and heavier. As a rule of thumb, your handbag shouldn't weigh more than 10% of your bodyweight and if it weighs more than 20% of your bodyweight then you'll definitely want to think of an alternative option. How much stuff you want to put in it might help to define how heavy you'll want the bag itself to be.
Obviously the smaller the handbag is, the less it is likely to weigh. If you've got a clutch bag that weighs more than a backpack, you might want to double-check you haven't accidentally packed a brick inside it. The material that it is made of will also add to how heavy it is, so do think about that based on the event you're going to use the bag for. A leather clutch bag might not be ideal at a wedding, for example, given the fact that you're likely to end up doing a lot of standing around with not much food in your stomach, so lighter might be the better way to go then.