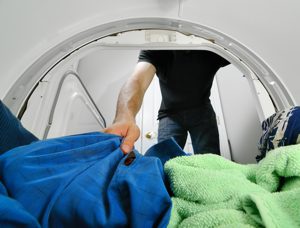 Having a tumble dryer is a luxury, especially if you have a baby and need to wash and dry a lot of clothing on a regular basis. You no longer need to worry about rushing to take your clothes off the line when it starts to rain and your clothes come out warm and fluffy ready for use in that moment rather than in a couple of days time. Like most products these days, the market has tons of options when it comes to dryers, so if you're unsure what to look for, have a look at our buyer's guide below.
See Also: Washing Machines | Ovens, Cookers & Hobs | Fridges & Freezers | Dishwashers
Shops With Tumble Dryer Offers
Tumble Dryer Buying Guide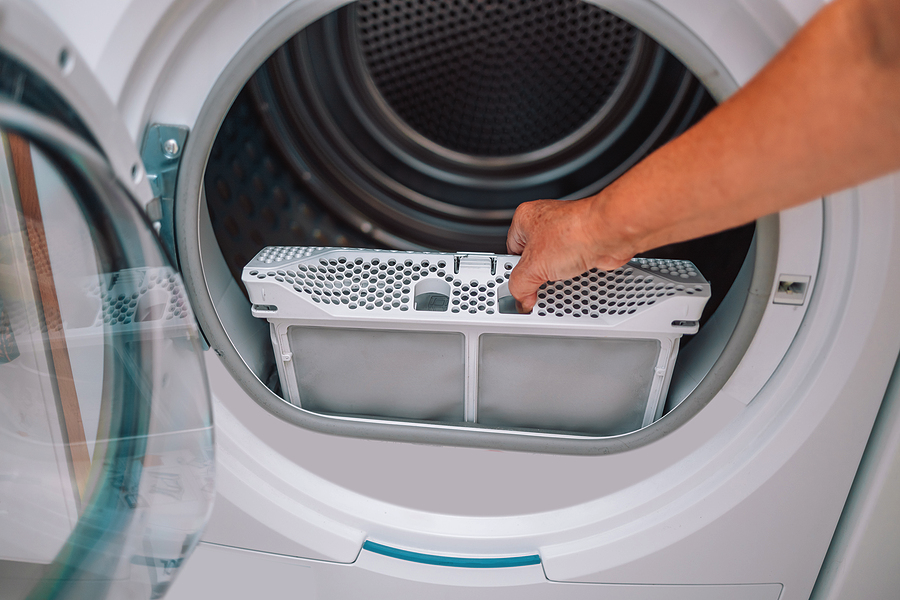 We'd all love the weather outside the window to be sunshine and lollipops, but the reality is that we can never guarantee it will be warm and dry enough to put our washing on a line to dry.
That's where the tumble dryer comes in. They tend to have larger drums than their washing machine counterparts, as the larger the drum is the more efficient the flow of hot air through the machine is, resulting in quicker drying times.
The size of the drum isn't all you need to think about though, so have a read through our buying guide before you take the plunge and buy a new machine.
Capacity
Much like with washing machines, a rough guide to size with a tumble dryer is that each kilogram is the equivalent of a full outfit of trousers, a shirt, underpants and socks. The larger the drum capacity, the more drying you can do.
Large drums offer better airflow for the heat in the machine, and it also means that, the more room for your clothes to spin, the less likelihood there is that your clothes will come out creased. A smooth, stainless steal drum will also ensure that your clothes won't catch during the spinning process.
It's worth considering the amount of washing you're going to want to dry before you buy a new tumble dryer. Then buy one with a slightly larger drum, as that will allow the air to flow and your clothes to dry that little bit faster.
Vented, Heat Pumped or Condensed? Which Dryer Is Right For You?
Vented Tumble Dryers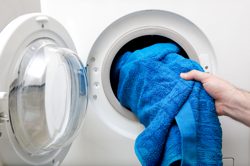 The nature of a vented dryer is about how it expels the air once it has been through the machine. It works by sending warm, damp air through a hose and out of a vent installed in the wall, or an open window.
Vented dryers are typically more affordable than condensed dryers, but the downside is that they need to be positioned near to an open window, or you need to have a vent installed in your house.
The fact that you'll either have to install a vent or let a hose dangle out of a window will let you know whether this type of tumble dryer is right for you. If you're in rented property, for example, you might not be able to go breaking through your wall in order to put in a vent. Equally if you're rather house proud you might not like the idea of a house hanging out of your window and expelling warm, damp air into the ether.
Condenser Dryers
These dryers don't need a hose poking out of a window or vent, but instead collect the water that comes off your clothes in a container that needs to be emptied periodically.
The nature of condenser dryers means that you have the freedom to put them wherever you want, as long as it's in a reasonably well ventilated room. Some models also give you the option of draining excess water through the same plumbing as your washing machine uses.
Heat Pump Dryers
Heat pump dryers are the latest thing on the market as far as tumble dryers are concerned. They are expensive, but the additional cost is reflected in the energy efficiency, meaning you'll save money on your bills in the long run.
Heat pump dryers work by using the warm air that has been drying your clothes, rather than expelling it into the outside world or gathering it as water into a container. The air from the dryer is passed through a heat pump – hence the name – and then gets re-used in the drying process. The method means that it maintains much of its own heat and, therefore, uses about 50% less energy.
Energy Rating
The simple equation as far as the energy rating of a tumble dryer is concerned is that better the rating, the cheaper the machine will be to run.
Heat pump dryers are easily the most energy efficient of all of the tumble dryer options, with most having a rating of A+++. They tend to work on all of the usual programmes, but the way the machine works means that you don't have to compromise on drying times.
Condenser models are getting more energy efficient with every passing year, with some models getting up to A++ in the energy rating system.
Much like with washing machines, tumble dryers are tested to a series of standardised levels and manufacturers are responsible for grading their own machines.
Dryers typically cost more to run than washing machines, but you can go some way to limiting your financial liability even without shelling out for a heat pump dryer. Make sure you don't overload the machine, as the more you put into it the longer it will take to dry. You'll also benefit from spin drying your washing at the highest spin speed before you load it into the dryer.
Sensor Drying
Another way to cut down on running costs when it comes to tumble dryers is by looking for one that offers sensor drying.
Sensor Drying machines work by detecting when your clothes are dry and then stopping the machine accordingly. Not only does this save you money by ensuring the machine doesn't keep running unnecessarily, but is also reduces static and fibre shock by running cooler air over the clothes returning them to room temperature.
Some dryers also have a cool air setting, and this can be used to air clothes that have been stored for a prolonged period, causing them to have a musty and stale smell.
Temperature Functions
An adjustable temperature function allows you to dry your clothes at the correct temperature, without it affecting the fabric. You can also set the dryer to retain a given amount of moisture, depending on whether or not you'd like to iron, fold or immediately wear them.
Most dryers offer two setting as far as the temperature is concerned: one for cotton and the other for synthetics. Some models will also have additional settings to allow you to dry more specific garments such as delicates or wools. Don't put your woollen jumper into a machine without this setting though, or you might find it looks much smaller than you remember when you take it out!
Plenty of the newer tumble dryers also have a reverse tumble feature. This means that the drum is rotated in both directions with a brief pause in between. This causes your garments to be separated more efficiently and that in turn allows for faster, more even drying.
Tumble dryers which offer a crease care function are also worth considering if you're not a fan of ironing. These machines intermittently tumble your clothes around the drum in instances when you're unable to empty the machine straight away. This stops the clothes sitting on top of each other and developing terrible creases as they continue to dry.
Washer Dryers
If you're short of space then it might be worth considering buying a combined washer dryer. If this is something you're interested in then have a look at our Washing Machine Buying Guide. We discuss the benefits of a washer dryer in more detail at the end of that guide.