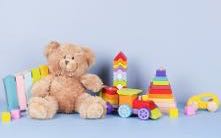 Black Friday kickstarts the Christmas shopping season with plenty of great deals and offers on toys and games. With heavy reductions on the latest and greatest toys on the market, you can get your shopping done a month before Christmas. For ideas on what to buy, check out our in-depth guide on the Top Kids Toys of 2023, including all the hot toys on the market.
See Also: Baby & Child | Kids Drones | LEGO | Board Games
This Years Best Toy & Game Sales
Latest UK Black Friday Offers For 2023
Shops With Toy & Game Offers
Toys & Games Guide: Top Kids Toys of 2023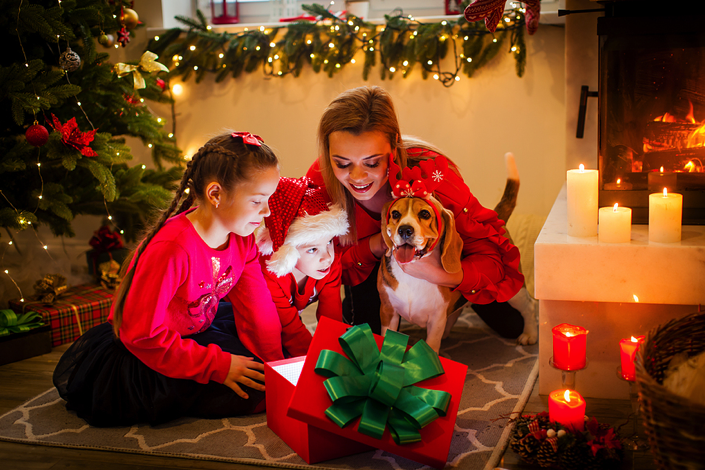 Christmas of 2023 is likely to be an odd affair for many families. The cost of living crisis has taken its toll, meaning that Christmas spending might not be quite what it has been in the past. Of course, coming hot on the heels of the global health crisis that preceded it, many families might well feel that they want to enjoy themselves and worry about the costs tomorrow. For those that want to ensure that they are sticking with what's popular, the Barbie toy from Margot Robbie's Barbie is the one to buy, but isn't all that easy to get hold of.
That isn't all that surprising, of course, given the incredibly popularity of the film. It is also much more fun than a J. Robert Oppenheimer toy, to say nothing of being significantly less dangerous to use. Although Indiana Jones and Ethan Hunt both returned to the big screen during 2023, they were both eclipsed by Barbenheimer in the box office and in the hearts of the people. Thankfully, toy makers look away from the movies when it comes to putting together the best presents for Christmas, so there are plenty of options that don't involve nuclear bombs and AI.
Jump To: Animals/Creatures | Dolls | Action | Play | LEGO | Games
Top 2023 Animals/Creatures
The world of toys is made for animals and creatures. It is where the imagination of the toy makers most closely resembles the imagination of the children that play with them. It is also where parents can introduce their little ones to the idea of having a pet and needing to look after it and love it, whether it be a toy cat, pig or dinosaur. Toy makers like putting together a series of animals and creatures, encouraging you to buy all of them. The positive thing is that this means that a kid that likes said series will be easy enough to buy for, if you know what they've already got.
Top 2023 Dolls
If ever you needed proof of the timelessness of dolls, perhaps 2023 is the best year for it. Could a movie about Barbie have been made before now? Maybe, but it probably wouldn't have been as successful. Barbie is the quintessential doll that many youngsters play with, but she isn't the only one. There are dolls of all shapes and sizes that make their way into the toy chests of kids up and down the country, from the classic looking ones that could feature in a horror movie through to the more modern ones that can talk and know they're being fed and looked after.
Top 2023 Action Toys
Kids love a bit of rough and tumble, so it probably shouldn't be all that surprising that action toys are popular every year. They get more impressive with each passing year too, which is probably part of the reason why they're able to maintain their popularity. The manner in which Barbie dominated the dolls section might suggest that its opposite number of sorts, Oppenheimer, might dominate this, but thankfully no one has figured out how to make a small nuclear bomb into a size that will allow children to become death, destroyer of worlds.
Top 2023 Play Toys
There is an argument that a toy is not a toy unless it can be played with, but these are toys that specifically designed to be played with from the get-go. They are malleable, interactive toys that all offer something a little bit different, but all ensure that they will engage your little one as much as possible. Play toys are the ones that you'll want to get out of the box immediately in order to push, pull and mess with. Kids like to get their hands on things, which is exactly what these toys are designed to allow for from the moment that they see them.
Top 2023 LEGO Sets
In some ways, 2023 is about the timeless toys that young people have enjoyed in the past and will continue to enjoy long into the future. That is very much the bracket that LEGO fits into, having been around for decades and constantly re-invented itself in order to appeal to new generations. Whilst the things that you can build may be different, the way that LEGO works will remain the same, meaning that pretty much anyone that has ever used it before will be able to pick up some blocks and get building. Retro or timeless, it's fun either way.
Top 2023 Games
When it comes to youngsters, toys are all well and good but the best thing you can do for them is to play games with them in order to occupy them for longer. Not only that, you'll also get the chance to spend some quality time with them, up until the point that they drive you completely mad and you scream and storm out of the house. If you know what you're doing, of course, you'll cheat your face off and make sure that you win every time you play. They are clever, though, so you'll need to be sneaky about it if you want to get away with it.
Previous Year Toy Guides