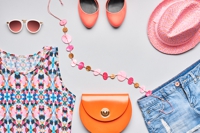 Most people think about Black Friday as a chance to go out and buy a new TV, a sound system or an expensive camera. It isn't just about technology, however, with numerous online providers also offering deals on clothes, accessories and shoes. Here we'll tell you all about the best places to look for clothing deals, as well as how to shop for clothes & shoes online. We'll also let you know about the most popular brands for clothing, shoes and accessories.
See Also: Baby & Child | Health & Beauty | Perfume | Aftershave | Makeup | Handbags
This Years Best Clothing, Shoes & Accessories Sales
Shops With Clothing, Shoes & Accessories Offers
Where to Find Black Friday Deals on Clothing & Shoes
John Lewis & Partners
John Lewis & Partners is one of the most trusted names on the high street in the UK. Their brand is synonymous with quality and their clothing section is no exception. What do we know about them, though?
Company History
The first store opened in Oxford Street in London in 1864. Since 2008 that very store has been the official suppliers of haberdashery and household goods to Her Majesty the Queen, earning it a Royal Warrant. When the store opened it was merely a drapery shop. They opened another store in 1905 and founded the John Lewis Partnership in 1920.
The Partnership is part of the reason why John Lewis & Partners is so successful and so trusted. The company is owned by a trust on behalf of all of the employees, meaning that they have a say in the business and also receive a share of the profits every year. In fact, in September 2018, the company decided to rebrand from John Lewis to the name John Lewis & Partners to better reflect this business model. The company's slogan is 'Always knowingly committed to great value' and it is a policy that has been in place since 1925.
Though John Lewis & Partners has typically been aimed at the middle to upper classes in the past, they have begun attempt to widen their appeal in recent years. This has been done by the opening of airport stores and with the shop becoming the Official Department Store of the 2012 Olympic Games in London. Since 2007 the company has become well-known for making memorable Christmas adverts for TV. 'The Bear and the Hare', 'Monty's Christmas' and 'Man on the Moon' have all caught the attention of the country, using songs that have become popular and featuring goods that have become best sellers.
Clothing
The big appeal of John Lewis & Partners as a clothing supplier is the level of choice from the top-end of the market. As well as as having their own brand of clothes known as the John Lewis & Partners Collection, the partnership also sells clothes from some of the best designers in the country. For women you can expect to find wares from the likes of Coast, Oasis, Kurt Geiger, Reiss, Karen Miller and Radley.
There is just as good a selection of brands on offer for men, too. Barbour, Calvin Klein Underwear, Hugo Boss, Levi's, Ralph Lauren and Ted Baker all sell goods through John Lewis & Partners. It's not just clothing that you'll be able to pick up, either. Fragrances, sunglasses and accessories, such as hats, scarves and gloves can also be found. It's worth pointing out that youngsters aren't forgotten either. Brands, such as Joules, Converse, Sleepyhead and Fat Face all produce items that are sold by John Lewis & Partners and that can worn by the younger members of your family.
Debenhams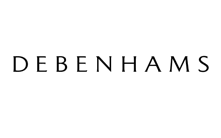 The UK is fortunate enough to have a number of excellent department stores dominating its high street, with Debenhams being no exception. Here's a little bit of information about the company's past and what you can expect from them.
Company History
Much like its on-street rival John Lewis & Partners, Debenhams was originally founded as a drapers' store. The business began in 1779 when William Clark opened his first shop at 44 Wigmore Street in London, but it really took off when William Debenham joined forces with him in 1813 and the company became Clark & Debenham. The business expanded from drapes to include the likes of silks, haberdashery, hosiery and lace and it became so successful that more shops were opened in Cheltenham and Harrogate.
Numerous business partners came and went in the 19th century as first Clark and then Debenham himself grew old and retired. The company, as we know it today, was incorporated in 1905 as Debenhams Limited. Its growth came about thanks to the acquisition of numerous department stores throughout the UK. Most of the time the stores maintained their original identity until it was decided that they should all come under the Debenhams banner. At the time of writing only Browns of Chester, which was bought in 1976, retains its original name and styling.
To this day Debenhams continues to operate its policy of taking over other department stores. This has been seen with the purchase of the likes of the Danish department store group Magasin Du Nord, bought for £12.3 million in 2009. Back in September of 2003 the largest Debenhams store in the country was opened as part of the multi-million pound refurbishment of the Bull Ring Shopping Centre in central Birmingham. Interestingly, the store opened 20 years after the last Birmingham city centre Debenhams had shut due to a decline in business.
Clothing
Debenhams has a very strong clothing range with the main appeal of the company being that it offers designer names at high street prices. Two of the most well known ranges at the store were created by Jasper Conran and John Rocha. Along with other famous designers such as Julien Macdonald, whose Star range is sold by the company, these form part of the 'Designers at Debenhams' brand that was seen as being crucial to the company's revival after a decline in fortunes during the late 1980s.
It is not just the store's own range of designer gear that you'll want to keep your eye out for. Debenhams shops also have concessions for brands to sell their goods from. This includes clothing and accessories from companies, such as Oasis, Coast and Warehouse. Men will find the likes of St. George by Duffer, Jeff Banks, Accurist and Armani Exchange at the store, whilst women will see the works of Alice & You, Animal, Monsoon and Pineapple on sale. For children, there is gear by companies, such as Crocs, Disney and Tommy Hilfiger to choose from.
Marks & Spencer
There has always been something reassuring about Marks & Spencer. A presence on the British high-street since 1884, the shops are always worth popping into if you're looking to pick up some tasty food or clothes of genuine quality. But where did the shops come from and what should you be looking out for if you shop there?
Company History
The story of Marks & Spencer's history is very much one of entrepreneurs doing what entrepreneurs do. Michael Marks was a Polish Jew who worked for a Leeds-based company that employed refugees. He was given £5 by a man named Isaac Jowitt Dewhirst and used it to set up a Penny Bazaar in the city's Kirkgate Market. Dewhirst taught Marks English and introduced him to his bookkeeper, Tom Spencer. Spencer's wife, Agnes, also aided in Marks' attempts to learn English and they all became good friends.
In 1894 Marks managed to get a permanent stall in the covered market in Leeds and he asked Spencer to be his business partner for the venture. Seven years later they moved to an open market in Birkenhead, Merseyside and amalgamated their business. They remained there until 1923 when they began to open as many Penny Bazaars as possible throughout the North-West of England.
Gradually the company grew more and more, earning a reputation for quality on account of the fact that they only sold British-made goods and because they would give a full cash refund for unwanted gifts as long as you had the receipt, irrespective of how long ago you had bought any given item. They branched out to selling clothes and food under the 'St. Michael' label, later selling lingerie, women's clothes and girls' school uniforms under the label of 'St. Margaret'. However, the company's main reputation was forged over the sale of top-class food; something that continues to this day.
Clothing
At M&S the clothing range is all about using the best quality material to produce items that will stand the test of time. It is one of the country's go-to shops for fashionable, sturdy and affordable suits, for example. For men, smart-casual is the order of the day. Even the store's jeans look smart enough to head to work in. There are six main 'brands' on sale at Marks & Sparks, including the company's Autograph range, Blue Harbour, North Coast and the Collezione line inspired by Italy.
For women, there is even more to choose from. M&S appeals to those who want to get a good combination of value and quality for their money. There are dresses, knitwear, coats, jackets and jumpers to choose from, as well as clothes that will look good on your holidays and a new sports range that will tickle the fancy of the gym-goer in you. Kids aren't left out either with nightwear, dresses, coats and bodysuits for babies all available. You'll get real bang for your buck if you put your trust in Marks & Sparks.
Amazon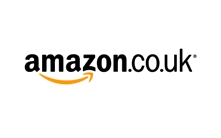 Amazon is now synonymous with online shopping. It is arguably the best-known internet-based retailer in the world, growing from a small Internet start-up in Seattle to becoming a recognisable global brand. What should you know before you head there for your shopping?
Company History
Jeff Bezos left his job as vice-president of a Wall Street firm in 1994 in order to head to Seattle and start a business plan for something he hoped would help him get involved in the burgeoning internet business boom. The company was originally called Cadabra, but Bezos changed it to Amazon in 1995 when a lawyer thought he'd said it was call 'Cadaver'. It also could have been named 'Relentless' after he purchased a URL for relentless.com, but people told him that that sounded a touch sinister, so he stuck with Amazon as it sounded 'exotic and different'.
Bezos was aware that his business model could be copied easily, but he also felt that getting a brand name out there and establishing it as something people could trust was all important as, in his words, "Brand names are more important online than they are in the physical world". Amazon began life as an online bookstore, largely because of the huge number of book titles that were available in print and the fact that literature was always in demand everywhere. Bezos also had an unusual business model, accepting that it wouldn't make a profit for its first five years. When the dot-com bubble bust in the early 2000s, Amazon was able to cope precisely because of its slow growth.
Since it first made a profit in 2001 Amazon has gone from strength-to-strength. Whilst books remain a major part of the company's model – with e-readers having revolutionised the way we look at reading – they have also branched out to cover almost every item under the sun. As well as audiobooks, comics and more, Amazon Studios produces TV shows and movies that are distrusted through Amazon Video, the company's digital streaming service. Amazon's logo features an arrow going from the A to the Z in the word, reflective of the fact that you can buy every product from A to Z via the company.
Clothing
The only real question for you if you want to do your clothes shopping on Amazon is: How do you like to search for your goods? Such is the wide variety of clothing available on the online superstore you can separate things by season, style and price. You can also specify the brand that you're the most keen on. For ladies, the likes of New Look, French Connection, Espirit, boohoo and Juice Couture can all be chosen from.
Amazon know that, stereotypically speaking, men don't always love shopping for clothes. That's why they try to make the online shopping experience as painless as possible. Brands such as Levi's, G-Star Raw, Tommy Hilfiger and Jack Jones all tout their wares via Amazon. Converse, Quicksilver, Animal and more have products for children, too. Of course. there are also numerous accessories available, from shoes to ties via sunglasses and underwear.
eBay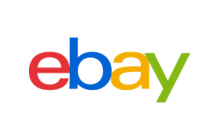 When eBay first took off as a growing concern it was seen by many as being something of an online flea-market; somewhere to go to pick up some bargains from people flogging their old stuff. Nowadays, it is so much more than that and is a website well worth visiting if you're looking to pick up a bargain or two.
Company History
Founded in California in 1995 by Pierre Omidyar, a French-born Iranian American computer programmer, eBay was one of the most successful stories of the dot-com era. One of the first items that Omidyar sold on the site was a broken laser pointer. The website's founder called the winning bidder to ensure he knew that it was broken – only to be informed that the winner collected broken laser pointers. Amazed, he realised that there was potential for people to buy and sell whatever they wanted through the medium.
In 1997 a public relations manager, hired by Omidyar to drum up interest in the company, began to spread the apocryphal story that the site was founded in order to help his fiancée trade in Pez candy dispensers. The story caught people's attention and the site grew at a phenomenal rate. In 1996, 250,000 deals were done through eBay. In January of 1997 alone 2,000,000 auctions were held on the site. It was in September of that year that the company's name changed from AuctionWeb. The site officially belonged to Omidyar's consulting firm, Echo Bay Technology Group, hence it becoming eBay.
Over the following ten years eBay's popularity spread. By the early part of 2008 it had hundreds of millions of registered users across the world, over 15,000 employees and a revenue over more than $7 billion. As the company grew so did its going concerns. StubHub was bought in January of 2007 to sell tickets for concerts and baseball games and Skype was bought in 2005 & sold for $8.5 billion in 2011. Nowadays eBay has moved on from being solely a consumer-to-consumer site and also welcomes business-to-consumer sales; something that will interest anyone looking to pick up some quality clothing from the site.
Clothing
When it comes to clothing there are two areas of note on eBay: The normal site where people sell their previously owned belongings and a section where new clothes are sold by companies using the site as a gateway to new customers. We're interesting in the latter part and you should be too. The nature of eBay means there's very little you won't be able to pick up, from jeans to socks via t-shirts and underwear.
Ladies might be tempted by the lingerie section of the site with seasonal items also available. You may be keen on picking up a quilted winter coat, a summer dress or a halloween themed outfit. Gents can pick up hoodies, heavy-duty work wear and sports gear. Meanwhile, if you've got little ones running around the place and causing havoc then you can get all sorts of bits to keep them dry, such as Regatta puddle rain suits, or to keep them fashionable; snag hair bands remain all the rage at the time of writing.
Other Companies
All Sole
All Sole is an online footwear boutique that sells some of the best brands in the business. Part of The Hut Group, which is an e-commerce company based in Cheshire, All Sole sells items for men, women and children. Companies such as Converse, Birkenstock, Timberland, Michael Kors, Paul Smith and Vivienne Westwood are available. If you're looking to pick up some new treads for you or your young ones then All Sole will ensure that you don't put a foot wrong.
Coggles
Also part of The Hut Group is Coggles, the company is reportedly named after the founder's husband's secretary with whom she discovered he was having an affair. The online store focuses on the best fashion brands available. Ascics, Barbour, Hugo Boss, Alexander McQueen and Versace all sell items through Coggles. There's even a section that specialises in 'grooming' items, so you can make sure your body matches your clothes in terms of looking as good as it possibly can.
Shopping Online For Clothing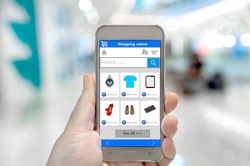 Much like online dating, buying food and controlling your home via an app, shopping for clothes online has come a long way in a relatively short space of time. It is getting more and more popular all of the time, but why might people turn to the internet to buy fashion items instead of opting for more regular methods of shopping?
There are a number of rather obvious reasons, not least of which is the fact that it is easier to track down hard to discover items if you've got the entire world wide web to look through. It's also much more convenient to do your shopping whilst sat in front of a computer, perhaps watching the TV at the same time, than it is to physically head out to the shops and walk from place to place. That you can now get next day delivery more often than not and return things easily enough only serves to make things so much more simple than it used to be.
Sizing
Of course one of the downsides of doing your shopping online is that you don't get to try your clothes on to make sure they fit. Anyone who has ever bought a pair of jeans or a shirt will know how important that can be. There are numerous things you can do to mitigate the likelihood of encountering problems, though. The first place to start is with a good old-fashioned tape measure, ensuring you get your measurements written down as accurately as possible.
Once you've got your measurements then you will be able to turn to each individual company's sizing guide to give you an idea of which items you should be buying. They will be different from each other, so don't assume that because the medium-size t-shirt you bought from John Lewis & Partners fits you ok the same will be true of a t-shirt from Amazon. It's always worth reading what the review say, too. People will often comment on whether items fit comfortably or whether they had to return them in the comments sections of websites.
If you do order something that doesn't fit, how easy is it to return it for an alternative? The answer is: It depends. Different companies have different methods of doing things. With John Lewis & Partners, for example, you can actually exchange an incorrectly sized item in-store if you've got one near to you. If there isn't a store locally then you simply place a new order and return the old one to them. It can take up to 14 days for the refund on your original item to go through but you'll get the replacement item as soon as possible, so there's swings and roundabouts.
Amazon do things a little differently. You can use their Returns Support Centre to sort out an exchange, with the replacement product delivered in the same manner as the original. You'll then have 30 days to return the size that didn't fit – make sure you do, though, as you'll be charged twice if not. If you're changing the item because of a sizing problem then Amazon will cover any difference in price on the item, which is nice.
Debenhams operate a similar policy to Amazon at the time of writing. You need to contact them to arrange an exchange and then, once agreed, return the original item to them. Littlewoods, meanwhile, are more in line with the way John Lewis & Partners does things. You place a new order and return the old one for a refund. Marks & Spencer also seem to have that policy in place. Things are a little more complicated on eBay. In general it's fair to say that you can return items without an issue, but normally each 'store' has their own set of rules that you'll have to look at to discover what to do.
Returns Policies
Each company has a different returns policy. That means it's tricky to know exactly what you're supposed to do in any given circumstance. It's always subject to change, of course, but here's a rough guide to all of the main companies we recommend doing your online shopping with:
John Lewis & Partners
John Lewis & Partners has one of the most generous returns policies in the business. You have 90 days to return a product and you can do it either in-store or via their online returns centre. If you go in-store then you can even return things in exchange for a gift card if you don't have your receipt. Online order can be returned via the physical store, a Waitrose & Partners supermarket, Royal Mail, Collect+ or via a myHermes collection. All of those methods are free. The refund you'll get can take up to two weeks to process, though it normally happens faster than that in all honesty.
Debenhams
Though there are some exceptions, Debenhams are happy to accept returns for up to 28 days from the delivery of your item. The goods need to be returned in a resalable condition, so do be careful not to mark or rip things when you're trying them on. Much as with John Lewis & Partners, items can be returned in-store if you'd like and you just need to show them the dispatch note to allow them to process a refund. Alternatively you can send them back via Royal Mail or courier, with the latter being a free service. Again, it will take a while to process your refund back to the original payment card.
Marks & Spencer
Unsurprisingly, most of the big shops that have high-street stores have similar returns policies to each other and M&S are no exception. You have 35 days to return unwanted items and you can do so in person to a physical shop, sending them for free via Royal Mail or by popping into a Collect+ location and leaving it with them. In both instances you process the refund via the website and them print out some data to go on them. You can also return stuff to Marks & Sparks via InPost 24/7 lockers. Again, you just need to print a returns label and then drop the item off to a locker in a suitable location.
Amazon
Amazon and their associated sellers allow you to return most things to them within 30 days. The place to start is the Amazon Returns Support Centre, where you can find your item from a list of things you've ordered from them and begin the process of sending it back. As with all of the other stores, your item needs to be returned as new and unopened. You can return via all of the methods mentioned for the other stores, with Amazon guiding you through the whole process and explaining things as you go. One thing to be aware of is that they don't normally refund the original shipping costs.
eBay
Anyone who sells anything on eBay has to have a clear returns policy, so keep your eye out for that when you place an order. eBay are the meanest of all the sellers that we recommend, though you still have a week to get items sent back to them. As mentioned earlier, each seller can have a different policy so that's worth finding out about if there's something you're not happy with. eBay provide you with a returns label and packing slip that you can print out to make sure things get sorted out ok.
All Sole & Coggle
If you'd like to return something to All Sole then it needs to be unworn and unused. You contact the Customer Service team and they'll sort things out for you. You simply package the item securely with the returns form included and then post it, ensuring that you get proof of postage. As they are both part of the same parent company it should be no surprise that Coggle's return policy is exactly the same.
Shipping Information
Knowing how you can return items if they don't fit or you don't like them is important, but it's not much fun. Everyone knows the fun bit is when the doorbell goes and the postman has got a package for you, but what is each company's shipping policy? How does it work? How much does it cost? Is there anything else worth knowing?
John Lewis & Partners
John Lewis & Partners offers free standard delivery on orders of over £50. If your order is less than that then it will cost you £3.50, which isn't the end of the world. Items usually take up for five working days to be delivered. If you simply can't wait that long then you can pay £6.95 to get items delivered on the next day or on a specific day. If you'd like to collect your items then you can pick orders worth over £30 up for free from either a John Lewis & Partners store or a Waitrose & Partners supermarket. That can be done the next day as long as you order before 8pm. If your order's worth less than £30 it will cost you £2 to do that. You can also get orders delivered to a Collect+ location for £3.50.
Debenhams
Debenhams aims to deliver your order within five working days and standard delivery is free on order worth over £40. If it's under £40 then it will cost £3.49, but bear in mind that it's only 50p more to get orders delivered on the next working day or on a nominated day. You can do click & collect for free on order over £20 or for £2 otherwise.
Marks & Spencer
M&S offers all of the same options as everyone else, with the major difference being that the collect in store option is free regardless of the cost of your order. Standard delivery is £3.50 if you've ordered less than £50 worth of stuff and it's free otherwise. If you're going for next day delivery or delivery on a specific day then that will cost £3.99. CollectPlus is also an option that Marks & Sparks offers at a cost of £2.50.
Amazon
Amazon offers a number of options as far as delivery is concerned, with its Prime package perhaps offering the best value for money. Though a Prime subscription is expensive at £79 per year, you get free next day delivery on most items as well as access to Prime Now for same day delivery on some things. On top of that you also get access to other features, such as Amazon Video. If you'd rather not do Prime then delivery cost and time will depend on who is selling the product you're buying. Free delivery is available on orders worth over £20, though it will take three to five working days for your items to arrive. If the order is less than £20 or not eligible for free delivery then delivery will cost between £1.99 and £4.75 depending on the size of the order. That normally takes 1-2 days to arrive.
eBay
Things are slightly different if you buy through eBay, mainly because each seller is allowed to set their own delivery instructions. Many offer free delivery, though keep your eye out for that information on the seller's listing. If you see the FAST & FREE icon then that means delivery will be free and you should get your goods within three working days. Many items are also elligible for free click & collect from numerous partner stores such as Argos.
All Sole & Coggle
Standard delivery for All Sole deliveries costs £2.99 on order less than £30 and is free if your order is over that. It takes two to three working days to reach you so if you want it quicker you'll have to pay £3.95 for next day delivery, unless your order is over £50 in which case it's free if you enter a code. If you want your item on a Sunday then it will cost £5.95. For Coggle it's £2.95 for standard delivery unless your order is worth over £50 and it's £3.95 for next day delivery. They offer Sunday delivery for £5.95, too.
Popular Clothing Brands
Now that you know all of the best places online to head for your clothes shopping and how to make sure they fit you well, it's worth finding out about the companies that make top-quality clothing. No doubt you'll have your own favorites, of course, but these are some of ours.
Ted Baker
Despite being associated by most people with the London, Ted Baker was actually founded in Glasgow in 1988 by a man named Ray Kelvin. The first shop in England's capital didn't arrive until two years later when the Covent Garden store opened its doors. As well as stand-alone stores across the country, Ted Baker has partnerships with the likes of John Lewis & Partners. Often referred to as 'No Ordinary Designer Label', Ted Baker specialises in quality, attention to detail and quirky fashion for men, women and children.
Barbour
With a full title of J. Barbour and Sons, Barbour is the better-known name of the company that was founded by John Barbour in South Shields in 1894. Though they do make leather goods, shoes and accessories, Barbour is undoubtedly best known for their waxed cotton jackets. Such is the popularity of that particular item that it's quite common for people to refer to any waxed jacket as a 'Barbour jacket', even if it wasn't made by them. The company was awarded a Royal Warrant in 1974 and continues to produce amazing quality clothing to this day.
Hugo Boss
Hugo Boss is one of Germany's best fashion exports. Founded in Metzingen near Stuttgart in 1924, the company is perhaps best-known nowadays for being a supplier of top-quality suits for men. As with any major fashion house, however, Hugo Boss doesn't limit itself to being good at just one thing. Their fragrances are famous around the world, with the company also making accessories such as watches and handbags. When it comes to men and women's fashion it's fair to say that modern elegance is the order of the day.
Jaeger
The modern day fashion label of Jaegar has positioned itself in 'affordable luxury' market, though in the past it was aimed more at the 'twinset and pearls' types who wanted their clothes made from high-quality natural fibres. Established in 1884 as Dr Jaeger's Sanitary Woollen System Co Ltd, the company received its first Royal Warrant in 1910. Jaeger has long espoused the notion that natural fibres next to the skin is best, inventing the camel hair coat. A British company that puts UK manufacturing at its forefront, Jaeger remains a fashion industry classic.
Hobbs
Hobbs Ltd. opened the door to their first shop in Hampstead in 1981 when Yoram and Marilyn Anselm began selling ladies shoes with a horse-based twist. A clothing line was added to the company in 1986, mainly because Marilyn Anselm was 'appalled' by the lack of quality clothes available in the shops at the time. Though Hobbs is typically associated with a middle-aged and oder customer base, they have improved their appeal to youth in recent years as the likes of the Duchess of Cambridge and Pippa Middleton have admitted to being admirers of the fashion label. They have stores around the world, including concession stands at Bloomingdales in America.
Superdry
Ask the average person on the street about Superdry and they will tell you that it's a Japanese fashion company. In truth it's actually an English company that has attempted to fuse the best of vintage Americana with Japanese-inspired graphics. That can perhaps be seen in the company's original name of Cult Clothing Co. when it was founded in Cheltenham in 1985. The first store under the 'Superdry' name was opened in Covent Garden in 2004 and since then the company has tended to target university towns. Perhaps best known for jackets and hoodies, Superdry also makes t-shirts, jeans and more for both men and women.
Joules
Founded in 1977 as Joule & Sons, Joules is a fashion and lifestyle brand that specialises in British country lifestyle inspired clothing, footwear and accessories for men, women and children. You can glean plenty of information about a company from where they started trading, so it's certainly worth noting that Joules began life selling goods at equestrian and country shows. Joules is a contemporary brand that is perhaps best-known for its wellies and polo shirts.
Penguin
Penguin is an American clothing company that began life in Minneapolis in 1955 when it launched its first golf shirt under the company's full title of 'Original Penguin' by Musingwear. Worn by the likes of Frank Sinatra and Richard Nixon, the company was synonymous with suburban leisurewear in the States. Nowadays they produce clothing for men, women and children, with accessories such as beachwear, bags, neckwear and belts also high on the agenda. The company's Black Label line remains inspired by its golf loving past.
Tommy Hilfiger
Tommy Hilfiger shot to fame as a designer of menswear clothing in the 1980s because of his 'preppy sportswear' style. It was popular with the likes of the 'Brat Pack' of Rob Lowe, Charlie Sheen and Emilio Estevez and began to branch out into womenswear, perfumes and aftershaves at the start of the 1990s. Despite having sold the company in 2006, Hilfiger remains the company's main designer. Very much American in design, Tommy Hilfiger is about fashionable clothing for the metropolitan types.
AllSaints
Founded in 1994 as a wholesale menswear brand that targeted high-end retailers, AllSaints was named after its founder's nickname. Stuart Trevor's initials are ST, hence he was known as The Saint. The company has long had links with the music industry, often collaborating with artists such as Kings of Leon and the Dum Dum Girls for publicity reasons. They may not target solely high-end stores any more but AllSaints fashion is still very much in the upper echelons of the market.
Popular Accessories Brands
Hopefully by now you've got a good idea about where to go for your clothes shopping online and which companies you could be turning to help you get yourself looking amazing. There's still one thing that you should make sure that you don't overlook: Accessories. It's easy to ignore how the right accessory such as a belt, a watch, some cufflinks or a smart pair of shoes can set your outfit off perfectly. Here are some of the best accessory brands around:
Mulberry
Arguably the most famous bag making company in the world, Mulberry was founded in 1971 as a British lifestyle brand. It was created by Joan Saul and her son Roger and within two years they had opened a factory in Somerset to cope with demand. Nowadays it is known as a powerhouse of a company on the international stage, due in no small part to the work of designer Emma Hill who joined Mulberry in 2007. Though they are famous for their bags for both men and women and tend to specialise in leather, they also make things such as shoes that you might want to look at.
Radley
Another company well-known for making bags and purses with a speciality in leather is Radley. Founded in 1998 by an Australian named Lowell Harder, she got the idea when she was working as a weekend stallholder on Camden Market and was sick of seeing same colour bags getting sold all of the time. She had a pre-existing relationship with John Lewis & Partners through another company she had worked for and the business took off when they started to stock her creations. The famous 'Scottie Dog' logo was added to the bags in 2001 and today they make not only bags and purses but also watches, glasses, perfumes, and more.
Fossil
Type 'Fossil' into a search engine and the first result you'll get is nothing to do with ancient geological findings and all to do with the company that is famous for making top-quality watches. Founded by Tom Kartsotis in 1984, they initially caught the public's interest because they produced watches with a retro design. At first it would probably be fair to say that the company appealed to a primarily male audience, but since then they have branched out significantly. As well as watches Fossil also produces bags, sunglasses, wallets, and belts.
Michael Kors
Born Karl Anderson in 1959, when the designer's mother re-married and changed his surname in 1964 she also allowed him to choose a new first-name. He chose Michael and the rest, as they say, is history. As far as the company is concerned, it was created in New York in 1981 and is another celebrated handbag making group. Though they also make shoes, glasses and other accessories, particularly for women, it is Michael Kors bags that earn the most acclaim.
Montblanc
Founded in Hamburg in Germany over 100 years ago, Montblanc actually made a name for itself making luxury writing equipment such as fountain pens. Today is owned by the Richemont Grou, with its sister companies including the likes of Chloé, Cartier and Baume et Mercier. That should give you an idea of the quality that is still produced from the Montblanc house. As well as pens the company produces watches, leather goods like wallets and business bags, accessories, such as earrings and bracelets and even fragrances.
Dune
Dune, or Dune London to give the company their proper name, are one of the leading shoe companies in the UK. They specialise in stylish, unique and aspirational shoes for pretty much any occasion. As well as the boots and killer keels that you'd expect to find if you're a woman looking for a new pair, there are also more casual items like sandals. For men you'll find top-of-the-line formal shoes, casual boots and even smart-style hiking boots. As well as shoes you'll also be able to set off your outfit with gloves, hats, scarves, bags and purses from the Dune London range.
Adidas
When Adolf Dassler returned to Germany at the end of World War I, he started making sports shoes in his mother's washroom. His brother Rudolf soon joined his company and the pair developed them further. In 1936, Adi went to the Summer Olympics and persuaded Jesse Owens to wear his shoes. He won four Gold Medals and the company grew in popularity. The brothers later fell out and Adi created Adidas, a portmanteau of Adi and the first three letters of his surname, Dassler. It went on to become one of the most well known brands in sport; famous not just for their trainers but also things like tracksuits, jackets and t-shirts. They are a go-to brand for every sport, from golf wear to tennis gear, via football boots and sunglasses. Their fashion shoes are also extremely popular.
Converse
Arguably one of the most famous footwear companies in America, Converse was founded in Massachusetts in 1908. For a long time after its formation it was one of the only companies that produced court athletic shoes and they were extraordinarily popular with people looking for a court shoe. Marquis Mills Converse was a manager at a footwear firm when he decided to open his own company to provide winterised shoes for men, women and children. A purveyor of casual shoes that go well with almost any outfit, Converse also design things like shorts, t-shirts and special edition items.
UGG
Although associated with cold weather, perhaps sitting in front of a warm fire after going skiing, UGG boots were initially made in Australia for the surfer crowd. That perhaps explains why it was two Australians named Brian Smith and Doug Jensen who were living in Australia who founded the UGG brand in 1978. The brand grew steadily but 80% of their sales were done in America until the US Olympic team wore UGGs during the 1994 Winter Olympics. From there, their popularity grew exponentially, especially when Oprah Winfrey included them in her show as some of 'Oprah's Favourite Things' in 2003. Nowadays you can still buy the boots in countless different styles, as well as handbags, gloves, scarves, and more.
Burberry
Established by Thomas Burberry in 1856, the company originally focused on outdoor attire. Nowadays Burberry is known as a high-end producer of major fashion accessories with their brightly patterned scarves being a much-copied trademark. In 1914, the company was commissioned to create a coat for the War Office that would be suitable for contemporary warfare. It came up with the trench coat, something that is just as popular today as it was over 100 years ago. The scarves and trench coats are still available with the company also now branching out into handbags, fragrances, shoes and even sunglasses.