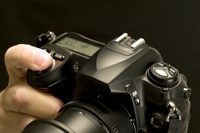 Nikon, Fujifilm, Samsung, Panasonic, Canon, Olympus, and Sony are some of the best brands on the market in terms of digital cameras. So, whether you want something lightweight and compact or you want a DLSR camera with a zoom, there are plenty of options. For Camcorders, popular brands include Go Pro, Sony, Nokia, Canon, Garmin, and TomTom. And, whilst many people choose to just video important moments on their smart phone, there really is no substitute for a good quality camcorder.
See Also: Smart Phones | Tablets
Latest UK Black Friday Offers For 2023
Shops With Camera & Camcorder Offers
Camera & Camcorder Buying Guide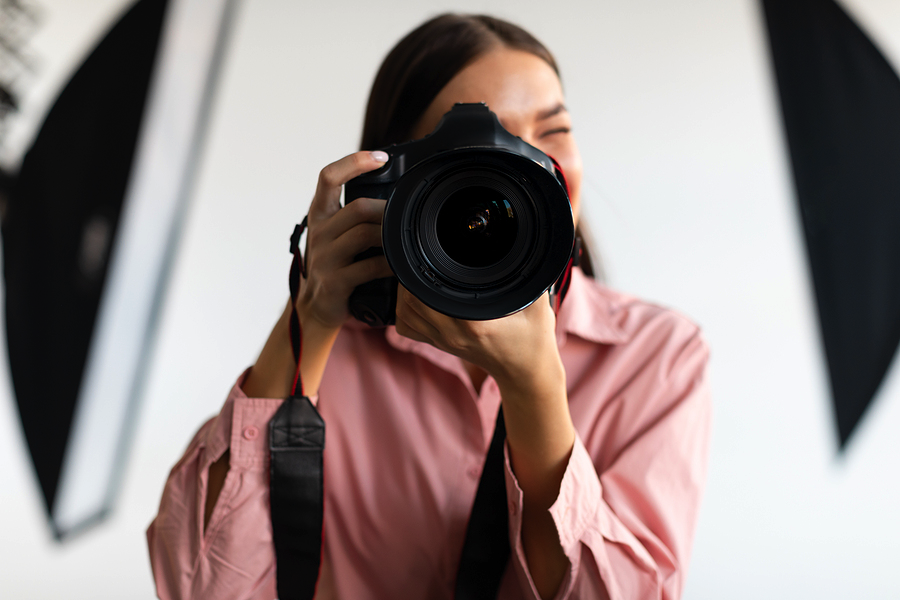 There is nothing better than being able to capture a special moment in photographic form to be able to look back on forever. With the proliferation of top quality cameras as part and parcel of the best smartphones on the market, it might be fair to ask why you'd even need a standalone camera any more. The answer is, of course, that whilst smartphones do plenty of things quite well they don't do anything superbly, so if you want to make sure you capture all of those special times in the best quality possible then you need to have a device thats job is to do just that.
It's true that your mobile phone will do if you just want to take mediocre photos of everyday situations; the cameras on mobile phones really are as good as the bottom of the range digital cameras. But there's more choice than just that, so we'll guide you through the process of picking the camera that's right for you.
One of the key questions you should ask yourself before you hit the shops is 'what sort of things will I be taking photographs of?' As we've already said, normal every day photos can be taken with an entry-level digital camera without any problems. But what of those of you that want to take night-time photographs, for example? Or those that like to take a rugged and tough camera on holiday with you that can handle everything you might throw at it?
Our camera and camcorder buying guide will not be comprehensive; there's simply far too much to say for us to guarantee that we'll cover everything. But we'll give you as in-depth a guide to what you need to think about before you go shopping as we can, hopefully pointing you in the right direction and helping you to feel confident with what you want from your new digital camera. To make things easier and more simple to understand, we'll cover cameras first and then take a look at the camcorder options.
Tough & Compact Cameras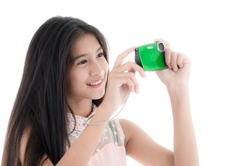 Insomuch as there are any true entry-level cameras in the digital camera world, this is where you'll find them. If you're looking for a camera that will be handy for your everyday photos, whether it be at parties or just whilst you're out wondering the countryside, then a compact will do the job nicely. You might be tempted to just stick with your mobile, but the quality produced by even the simplest of compacts will almost certainly be better than your smartphone.
There are a myriad of different compact cameras available, so which one you'll want to consider depends largely on what you're hoping to use it for. There are basic models, high-performance models with large sensors and top-quality lenses, plus there are superzoom cameras that have incredible optical zooms located in a small camera's body.
Different compacts also offer different features that might perk your interest. Some have Wi-Fi built into them, for example, meaning you can send your photos through to your tablet or smartphone in order to edit them immediately or upload them onto social media as soon as possible.
There are also tough cameras that are worth looking at if you're the rugged outdoorsy type. They tend to focus on being the sort of camera that you can drop by accident and not panic too much. Often they are shockproof, waterproof and other things for those that love to go swimming and mountain climbing or the likes. Plus many of the tougher cameras feature GPS, meaning if you make it to the top of everest you can prove to people the pictures weren't photo-shopped!
Knowing whether you'd like to be able to zoom in on a pin's head that's somewhere in the distance, drop your camera without worrying about the damage you'll do, or you'd like a degree of creative control over what is that you're shooting will help you narrow down your options. But we'll now have a look at the specific options within the compact camera range.
Quality of the Shot
The quality of the image that your digital camera will produce is commonly dictated by two main things: The size of the sensor in the camera and the brightness of the lens. As far as the sensor is concerned, compacts usually have either a CMOS sensor or a CCD one.
CCD stands for Charge-Coupled Device, whilst CMOS refers to Complementary Metal-Oxide Semiconductor. Essentially their job is to convert light into electrons in order for the photograph to be recorded. There's no need to get bogged down with the technicality of this, but what does matter is that you'll be looking for a CMOS sensor if you're hoping to get better quality pictures.
CCD sensors are more typically found in the entry-level, basic compact cameras. CMOS sensors, meanwhile, tend to mirror the abilities of the sensors that you'd more usually find in DSLRs or top end compact system cameras.
Zoom, Zoom, Zoom
There are some genuinely stunning optical zoom cameras available right now. Optical zoom, if you're wondering, means how close you are able to zoom in on your subject before the image quality starts to degrade. If you have a 30x optical zoom, for example, then you'll be able to zoom 30 times closer in on what you're shooting without any loss of quality. This is done on compact cameras by the adjustment of the lens itself, with the biggest digital zoom compacts having lenses that extend quite a way out of the body.
Cameras can also get closer to their subject by using a digital zoom. This involves the camera enlarging some of the image so that it appears to be closer than it is. The problem is that the image's resolution suffers, with the process being akin to cropping the image on a computer.
Cameras that offer optical zoom of over 15x are known as Superzoom cameras. They allow you to get incredibly close to an image without any loss of quality. There are also digital cameras that combine both digital and optical zooms for truly impressive zooming capabilities.
Getting Creative
Let's be honest, not everyone loves doing fancy things with their photos. For plenty of people the pure photo itself, as it was when you originally took it, is more than enough. Some people do love adding creative effects to their shots, though, so if you're one of those people then you might like to keep an eye out for what creative control your camera gives you.
Different compact cameras give you different effects, from altering the colour of the image through to changing perspectives, dimensions and other things to personalise the picture as much as possible. You can also make colours look sepia, black and white and more. Some cameras will even let you turn your photographs into cartoons, or make them into 'toy' shots, that changes the way the photograph looks so that people appear to be small, lego-like pieces.
Creative effects aren't just about making your photographs look silly, of course. Top-end models will also let you edit your photographs on the camera itself. They have Photoshop-lite elements to them that will allow you to do things like remove red-eye, sort out blemishes or even add smiles or open eyes on those friends and family members that always seem to blink or refuse to smile when you're getting a lovely group shot.
Share & Share Alike
One key function you might want to keep an eye out for is built-in Wi-Fi. This involves the camera setting up its own wireless connection that you can log on to with your mobile phone or tablet in order to upload your photos onto your device. You can then put those photos on to your social media profile on Pinterest, Instagram and the like. Some cameras have Near Field Communication, or NFC, that allows you to send images to devices that also have NFC by using one-touch pairing.
Like most things that can use Wi-Fi nowadays, some compact cameras can get online in order to download various applications to them that will allow you to edit your photographs, get online, play fun games and more. There are also some that, once connected to your phone or tablet, allow you to use your device to control your camera from a distance. Perfect if you often find yourself using the timer function to get to the other side of the camera, only to see the flash go off before you're settled into place! Meanwhile cameras that have GPS functionality will, as we mentioned earlier, allow you register precisely where you took each photograph, meaning you can browse your pictures by location.
On Screen
Nowadays it is becoming less and less common for the smaller compact cameras to have the small viewfinders you might have been used to in the past. Instead they feature a screen on their back that allows you to get your shot framed correctly, as well as to navigate through the camera's various functions. If you're the old-fashioned sort though, fear not. Plenty of manufacturers are answering the call for viewfinders to be included. Make sure you keep your eye out for a camera that includes both, though, or else you may spend your days cursing having to look at a big screen when you really want to put the camera up to your all-seeing eye.
Size-wise the screens on cameras tend to be around 2-3 inches, but you can get larger screens on some models. It is becoming more common for them to be touchscreen in their operation, though some still use buttons to interact with their menus. If you're the sort of person who is used to using your smartphone's touchscreen then you'll be familiar with how those types of cameras will work. If, on the other hand, you're more old fashioned in the way you use things then you'll want to keep an eye out for a device with solid buttons.
In this ever-changing world of self-photography, or selfies, some cameras are targeting that specific audience. Cameras have tilt screens that can flip all the way over, allowing to your frame your selfie perfectly rather than have to use guesswork about which way to hold the camera to make sure you're in shot.
A Bit of Rough & Tumble
Let's talk a little more in-depth about rugged cameras. These are devices that are aimed at those of you that love to get outdoors and get your knees dirty. If you love to get yourself into tricky situations, hiking, mountain climbing, parachuting and more, then you'll want to take some time to check out the tougher cameras on the market.
Often the tougher cameras you can buy will be waterproof to several metres, allowing you to use them in swimming pools, rivers, seas or torrential rain. They'll also be shockproof, meaning that if you accidentally drop your camera from a certain height it will be able to cope with the damage. Admittedly that probably won't help you if you drop it whilst you're parachuting, but you never know.
Cameras that are aimed at the rough and tough market tend to have features that will aid you in your photography that other cameras might not have. Wide angled zoom lenses help when you're trying to get in a wide-scene, such as a wonderful view from the top of the mountain you've hiked up.
Oftentimes tough cameras allow for rapid frame rates, meaning that you'll capture every moment of action-filled events. Plus, of course, makers of tough cameras appreciate that you will want to remember those key moments in absolute clarity, so you'll be able to film in Full HD, too.
Size Matters
The clue about compact cameras really is in the name. They are small, light and convenient. They are the ideal device to take away on holiday, or for popping in your pocket for your everyday use. If you want a really basic camera then you'll probably find it is really small, whilst devices that can do that little bit more will be a touch bigger accordingly.
If you get a high performance compact then you'll normally find it to be a little bit larger. This is because it needs to fit in all of the features, such as the zoom lens, that give it its high performance capability. They'll still be smaller than the DSLRs, bridge cameras and the like, though, so if you're looking for a camera that can do loads but still won't be over-whelming in size then compacts remain the way to go.
Bridge Cameras
In essence the clue to bridge cameras is in the name – they act as a bridge between compact cameras and the larger, more technically-minded DSLRs that we'll talk about in more detail later on. The key feature of bridge cameras that make them worthy of your consideration is their zoom lenses, normally giving you a zoom that is far superior to even the best compact Superzoom cameras.
The second you begin to use a zoom lens, of course, the more likely it is that your picture will blur or struggle to retain its clarity. For that reason most bridge cameras come complete with image stabilisation as standard. This will help to keep your photographs sharp and smart looking, even when you take advantage of the vast zoom of your camera.
Because bridge cameras are designed to be a halfway house between a compact and a DSLR you'll find that it has some of the best features of both. Their impressive features mean that they are larger than a compact – significantly so in some cases – yet they are also light and small enough to be used on the go.
Quality of the Shot
Much like in compacts, the image quality in bridge cameras is dictated by the lens brightness and the sensor size. The more basic bridge cameras feature the CCD sensor that you'd find in a basic compact, whilst the top-end bridge cameras tend to opt for the CMOS sensor as standard. Plenty of bridge cameras have such impressive light-capturing ability that the detail will be excellent, resulting in top quality images.
Zoom, Zoom, Zoom
Bridge cameras tend to have built-in lenses, meaning in most cases you can't swap them out for another one in the same way that you would with a DSLR. That said, you'll normally be more than pleased with the capability of the lens on your bridge camera.
If you're looking for a camera that can get close to a subject so that you don't have to, but you have limited knowledge of which lens is right for what subject matter, then a bridge camera is a perfect solution. They often give you an optical zoom that will take some beating, taking you closer to the action without losing any quality.
Much like with the lenses on compact cameras, optical zooms see an adjustment in the lens that brings the image 10, 20, 30 or even 40x closer than it is in reality. Plenty of bridge cameras will also offer you a combination of optical zoom and digital zoom, but the more of the digital zoom you use the more degraded your picture will become. Something you should bear in mind if you're hoping to get a decent camera to take on wildlife trips or the like.
On Screen
It is now virtually impossible to find a digital camera that doesn't come with a giant screen on the back that you use for most of your camera's functionality. Bridge cameras, though, are the devices used by people that still like to maintain a touch of creative control. For that reason most of them come with an electronic viewfinder as standard. That means you can hold the camera up to your eye in order to frame your shot, rather than use the screen.
The viewfinder is one of the chief things that maintains the bridge's similarity to DSLR cameras. Your photographs will be more accurate if you use the viewfinder, but because it's electronic it is essentially a small screen that is beaming the image from the lens into the viewfinder rather than a naked image as though looking through glass. You'll love it in bright sunlight, however, as it will be much easier to use than the screen.
Share & Share Alike
The development of digital cameras means that Wi-Fi is becoming an increasingly popular feature not only in the compact range, but also across the board. Bridge cameras are no exception, with the ability to send your snaps over to your mobile or tablet just as simple as it is with compacts.
Plenty of bridge cameras also boast the same NFC feature as some of the compacts on the market, whilst others will also allow you to download apps for a myriad of uses. GPS has also not been left out on the bridge cameras. In a lot of cases you might even find it more useful here, as you'll likely be using your bridge in more exotic and interesting locations.
Video Killed the Camcorder
Bridge cameras all have the capacity to record video as well as take photographs. Not exceptional in itself as plenty of compacts can do the same. The quality of the video recorded by bridge cameras is where the difference comes, though, with most of them being able to shoot Full HD, 1080p videos. That means you'll be getting twice the quality of regular HD, all from a handheld camera.
Combine your camera with some top-end editing software and you'll be able to stitch together projects that use both your still photos and your Full HD videos. You can then connect your bridge cameras to a compatible television and watch your newly created movies on the big screen. Ideal if you fancy yourself as the new Spielberg.
Taking Control
The key reason to consider a bridge camera is if you want the capabilities of a DSLR but aren't confident in your ability to select and use the right lens for the right moment. Because the lenses are built-in on bridge cameras the multitude of options that might otherwise overwhelm you are taken away. That means you can just concentrate on getting the best possible photograph in the circumstances.
Much like with a DSLR, bridge cameras offer you manual control over things like the aperture, shutter speed, ISO settings and so on. Combining these settings will allow you to get different depths of field, exposures and motion effects. If you're a particularly keen photographer then keep an eye out for bridge cameras that have a hot shoe adapter for the addition of accessories like mini flash diffusers.
Size Matters
If you've ever seen a DSLR camera then you'll recognise the size and shape of a bridge camera. That said, bridges are normally a touch smaller than DSLRs and they are very much lighter. Their size means that you'll probably want to carry it on a strap around your neck or in a camera bag – they're not pocket-sized cameras unless you're a clown.
The beauty of the bridge camera remains that built-in lens. It means you don't have to worry about the added problem of carrying inter-changeable lenses around with you. That means that bridge cameras are a great choice for family holidays, where you'll want to combine the ability to take high-quality photos with versatile features, allowing you take great snaps in a combination of situations.
Compact System Cameras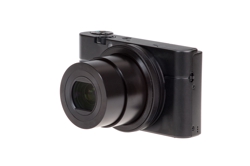 If a bridge camera is intended to be a halfway house between a compact and a DSLR, then the compact system camera is the midway point between a bridge and a DSLR. Sometimes called a 'Micro Four Thirds' camera, it offers the power and simple usability of a bridge, whilst also giving you the ability to swap lenses out depending on what it is that you're shooting.
You'll get manual control over all of the important settings with a compact system camera, or CSC, meaning that you'll be guaranteed to get the photograph you want to take – as long as you know what you're doing, obviously. The added benefit is that you'll get said photograph from a device that is lighter, sleeker and potentially more versatile than its DSLR equivalent.
Quality of the Shot
Compact system cameras go for quality of the shot first and foremost. They tend to have larger image sensors than either bridge or compact cameras, meaning that you'll get a much higher quality of image. Some models offer full frame sensors, meaning that you'll get truly top-end images – something that will be really beneficial when shooting in low light.
Of course any camera is only as good as its lens, and CSCs are no different in that respect. Getting a lens with a low 'f number' will be important if you're hoping to allow the camera's sensor to capture as much detail as possible. A camera's 'f number' is indicative of how wide the device's aperture can be set, so you'll be wanting to look for lenses with f/2.8, f/1.8 and downwards if you're hoping to take soft-focus background shots.
Another trick is to keep an eye out for high ISO ratings. If you get a camera and lens combination that allows for a high maximum ISO, like 25600, then you'll be able to take photographs in low light without an issue.
Lenses Good, Man
As we've already mentioned, the key feature of a compact system camera that means you might want to consider it over a bridge camera is the ability to swap out the lenses that you use. The more options you have on the lens front, the more control you'll have in order to achieve the perfect photograph. Want to get more in to your shot when you're take a picture of a beautiful landscape? Go for a wide-angled lens. Want to take lovely portraits of your friends or family? A prime lens will help you out there.
Superzoom lenses are great on compact cameras, giving you the ability to get a bit closer to the action.They are nothing compared to the telephoto lens option you'll have with a compact system camera, though. If you're hoping to get a lens that will allow you to get really close to the action then keep your eye out for ones that feature image stabilisation and silent focus. The sort of thing you'll be able to take on a safari in order to get a tremendous shot of a lion without them even knowing you're there.
On Screen
Compact system cameras are much like bridge cameras in that they still give you the option of an electronic viewfinder for framing your shots. It means that you'll be able to maintain your creative control when lining up your shot without having to depend on being able to see the camera's screen – ideal for taking photos in bright sunlight.
That's not to say that CSCs don't come with a screen, of course – they still very much do. Plenty of them will have touchscreen capability, too, so you'll be able to cycle through the camera's various menus and settings in much the same way as you would with a smartphone. The difference is that the viewfinder keeps things as close to how they'll appear on the end picture as possible, where the screen might give you a false impression because of the colours it has the capacity to show.
The other beauty of the screen on cameras, of course, is that it allows you to review the shot you've just taken so you can adjust things to get it right. Screens are normally around 2-3 inches in size but the bigger the camera the bigger the screen. Much like compact cameras, compact system cameras often offer tilting screens to help you snap shots from tricky angles or take the ultimate selfie. Remember that last one might be tricky with a telephoto lens, mind.
Don't Stop Shooting
The absolutely beauty of digital cameras, above all else, is the ability to take as many photographs as you like without worrying about running out of film. Yes you need to be aware of the amount of memory on your camera or memory card, but you'll still have the capacity to snap significantly more pictures than you could have done with the old-style film cameras.
This is especially helpful with compact system cameras as they have the ability to shoot continuously. That means that they'll take multiple images or frames per second. If you've ever seen reference to 'fps' then this is what they're talking about. It's an ideal feature for those of you that like to take pictures of fast moving subjects, such as children or sports events, without suffering the annoyance of motion blur.
If you're someone that loves to take snaps of fast moving objects then make sure you check out your camera's fps rate. It's obvious to say it, but the higher the fps number the more frames you'll be able to capture per second. Combine that with a large capacity, high speed memory card and there'll be no holding you back.
Taking Control
There are huge similarities between the manual control you'll have on a compact system camera and the sort of control you might be used to if you've used a DSLR in the past. Aperture settings, shutter speeds, ISO control and other features are all adjustable on a CSC.
Don't feel as though you've got to be David Bailey to get the most out of a compact system camera, however. Virtually all models now have an intelligent auto mode as standard. This means that you just point and shoot and the camera figures out all of the important settings for you.
There are other features that most CSCs tend to feature, such as the ability to add a range of effects like monochrome, sepia and even selective colouring – allowing you to keep all of the red in a photo, for example, whilst making the rest of the picture black and white. CSCs will sometimes give you that hot shoe adapter we mentioned in the bridge camera section too. That will allow you to add external accessories like an external flash gun.
Size & Weight
Compact system cameras are, as we mentioned at the start of this section, a midway point between bridge cameras and DSLRs. That is not only true of their features but also of their size and weight. They tend to be smaller and a bit lighter than DSLRs for a number of reasons, not least is the fact that electronic viewfinders are often smaller than their optical counterparts.
Unlike with the bridge cameras, where the lens is built-in, you can still change lenses on the compact system camera, meaning that you're almost certainly going to have the added weight and bulk of carrying extra lenses with you. Thankfully the slimmer design of the camera when compared to a DSLR makes this a touch easier to do.
Compact system cameras are an excellent halfway house for those of you that want a powerful camera with plenty of lens options but that don't want to have to worry about the over-powering number of options that come with a DSLR. They are the ideal camera for people hoping to take their photography to the next level but not yet ready to opt for a top of the range device.
Digital Single Lens Reflex Cameras
This is where you'll want to be shopping if you want complete and utter control over the type of photographs you take. You'll be able to get into all of the main settings of the camera, shoot in RAW format, change lenses and generally just be the boss of your own photographic experience.
That's not to say that only professional photographers should consider getting a DSLR, of course. There are plenty of wonderful entry-level cameras that still have tremendous processing power and incredible megapixel counts, meaning that you can take great pictures without needing to have spent three years taking a photography degree. Some cameras even give you the intelligent auto option we talked about in our compact system camera section, meaning the camera will automatically select the best scene and creative option filters for you.
Quality of the Shot
DSLRs all have brilliant and large image sensors, meaning the camera will produce extraordinarily high quality images. Much like with compact system cameras, models that come with full frame sensors and low 'f number' lenses will produce tremendous photos in low light. Combine that with a high ISO rating and you'll almost be able to take top photos in the dark.
Lenses Good, Man
Another similarity between the compact system cameras and the DSLRs is the inter-changeable lenses we keep banging on about. From the wide angled lenses that allow you to capture all of the detail of a majestic, sweeping landscape shot through to the telephoto lens that will let you zoom in on a bead of sweat on a footballer's head from fifty foot away, Different lenses give you the ability to do pretty much whatever you want.
Because DSLRs are the absolute chief of all of your camera options, picking the right lens for you camera is vital. Not only will the correct lens give you more choices creatively, it will also allow you to take photographs of unbelievable quality. You'll have to spend a penny or two on your DSLR, but make sure you don't shirk paying a fair amount for a lens, too.
All Part of the Package
Some DSLR sellers offer special 'starter kits, that not only include the camera itself but also a twin lens set. Normally that will give you a decent short lens and a quality mid-range lens, allowing for more options moving forward. It's always worth keeping an eye out for those deals if you're new to the DSLR market.
There are often other packages that are worthy of consideration for a newcomer to the world of DSLRs. Everything from spare batteries, cleaning cloths and gadget bags through to wireless remote controls can be included. The best thing to do is think about how you envisage you will be using your camera and then keep an eye out for deals accordingly. If you know you'll often be on the go for several hours at a time, like a wedding photographer, for example, then getting an extra battery is vital.
Share & Share Alike
Wi-Fi is less common in DSLR cameras, but it's not completely unheard of and, indeed, is becoming more popular with each passing year. Much like with the other type of cameras we've mentioned, Wi-Fi allows you to share your photos with your phone or tablet before putting them on Facebook, Twitter or the like.
GPS functionality is also not as prevalent in DSLR cameras as it is in the more modern variations of the compact, bridge and compact system cameras. It can still be found, however, so make sure you keep an eye out for it if you are a regular traveller or someone who loves to make a note of where you took what shot.
On Screen
Nowadays pretty much all DSLRs feature a screen on the back of the camera that you use for the framing of your shot, as well as to review the photos you've already taken. This is also where you'll turn in order to navigate through the various menus and to select different functions and features on the camera.
Much like on the other cameras we've mentioned, the screen will typically be about 2-3 inches in size, with bigger cameras having bigger screens. There are also plenty of DSLRs that offer vari-angle screens, allowing you to tilt or move the screen so you can better see what you need to.
The big thing for DSLRs is that they tend to have an optical viewfinder rather than an electronic one. Put simply, optical viewfinders allow you to see what's in front of you exactly as it appears in real life. This differs from an electronic viewfinder because that involves an electronic image of what is coming through the lens being projected onto a small screen inside the viewfinder.
An optical viewfinder is preferential for most professional photographers because it means they can see with their own eyes what is front of them, without the image being changed or distorted by a computer. It gives you the flexibility to know what you're going to be taking pictures of so you can worry about the editing and manipulation of the image at a later date.
Taking Control
Compact system cameras allow you take some control over the photograph you're attempting to take; DSLRs, on the other hand, put you completely in control of every aspect of what the camera will do, if you want it to.
ISO adjustment, shutter speed and aperture adjustment all come under your remit with a DSLR. You can change the exposure of your photograph, get creative with your depth of field effects, or do any number of other things that will all change the final image you'll be working with.
The other huge factor to bear in mind when it comes to DSLR photograph is the ability to shoot in RAW. 'What is RAW?' we hear you ask. A good question and one that is simultaneously easy to answer and slightly complicated. Put simply, RAW is a file format that snaps all possible image data that the sensor of your camera records at the moment you take a photograph.
The reason that is important is because it allows you to choose which things from the image matter and which don't when you get into the editing phase of your photographic journey. This is significantly better than shooting in JPEG, for example, which tends to compress information from the image, losing some of its quality.
The flip side of that, of course, is that with increased quality comes increased size, so if you plan to shoot in RAW make sure you've got a large memory card to go with it. It's worth the sacrifice, though, because the quality of RAW is unmistakable and you might be able to rescue shots in the edit that you might not be able to do if your pictures are in JPEG format.
It's worth noting that pretty much all DSLR cameras will have the ability to shoot in RAW format, but so will some compact system cameras and bridge cameras if the manufacturer felt it was a worthwhile thing to offer. So if you want RAW capabilities but don't want to stretch to a DSLR then make sure you look at the options available to you when you start looking at the various cameras on the market.
Size Matters
It's not black and white, but DSLR cameras tend to be the largest on the market. Obviously the overall size of the camera depends largely on the size of the lens you get to go on it, but even the body itself won't be small owing to the features inside the camera and larger, less space-saving optical viewfinder.
Lower-end models are normally made, at least in part, of plastic, meaning they won't be as heavy as some of the top-end models. As you'd expect, though, the more features your camera offers and the better build quality it is the larger and heavier it will be. Top-end cameras also tend to eschew plastic in favour of better quality materials like magnesium in their build.
Camcorders in General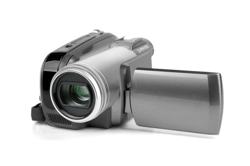 Last but by no means least in the camera buying guide comes camcorders, video recorders and the like. In truth, virtually all cameras can shoot top quality video nowadays. That, combined with the fact that mobile phones and tablets have such high-end cameras on them that have no problem shooting video, means that people are giving less and less consideration to camcorders nowadays.
In all honesty, though, these cameras have only got better and better with the advancement of technology. Now they are worth serious consideration for budding filmmakers, video bloggers or just people that like to film stuff. It also goes without saying that, as good as the videos are that are shot on cameras, phones or tablets, it will never be as good as the quality of shot you can get from a dedicated camcorder.
There are also action camcorders that are ideal for those of you that love a bit of sport. Normally they offer waterproofing and shock-proofing capabilities, meaning you can wear them when you go skiing or snowboarding and catch every minute of your life or death action.
That's Sound
There are many things that will make the work you've shot on a camcorder that much better than the same thing taken on a mobile phone or tablet. One of those things is the fact that camcorders often come with large, top-quality built-in microphones that the other devices just can't offer.
That means that they will be an ideal choice for recording video where the sound is paramount. Whether you're off to your child's school concert or you've been asked to record a friend's wedding for posterity, you'll get clearer, better defined sound across the board with a dedicated microphone.
Some variations on camcorders also allow you plug in an external jack, meaning you can use a dedicated mic to record audio from a distance – ideal for those wedding speeches or flute solos. Most camcorders also record their sound onto a separate track than the video, so you can always edit video and audio with ease later on in the process.
Zoom, Zoom, Zoom
Camcorders are just like normal cameras when it comes to their zoom. They offer the same optical zoom and digital zoom as their still counterparts, though with camcorders it's important to remember that the slightest movement when zoomed in could make you feel a touch dizzy when you watch it back.
For that reason make sure you keep your eye out for models with excellent image stabilisation capabilities when you go shopping. That will allow your movies to stay as blur-free as possible; something that can also be achieved by using a tripod rather than hand-holding your camera. Unless you're trying to shoot the new Jason Bourne film you'll want your camera to be as still as it can be to avoid making your audience feel sick when they watch your videos back.
Keeping everything as still as you can is also really important when filming at night or in low light conditions. Camcorders that have a 'balanced optical steady shot' function are well worth your consideration if you envisage trying to film things when you're on the move.
Projected Image
Those advancements in technology we mentioned earlier really come in to their own with cameras that feature their own, built-in projectors. They allow you to beam your images onto a flat, white surface such as a lounge wall in order to share your latest masterpiece with your friends and family.
Projectors are getting cheaper, but they sure ain't cheap. It's fair to say that the quality of the projection from a camera's built-in projector won't be as good as a standalone device that offers the same service, but if you're not exactly looking for cinema quality HD projection then it could save you a fortune to find a model with that function as part of it.
There are some models that also allow you to hook your smartphone or tablet up to the camcorder by HDMI, meaning that you can use the built-in projector to beam your own photos and videos, or even YouTube videos if you'd like, through the camera and on to the wall.
Share & Share Alike
Guess what some camcorders allow you to do that most of the cameras allow too? You've got it! You can use the built-in Wi-Fi capabilities of your camcorder to share your videos with your mobile phone or tablet. Great, hey? Much like the cameras some devices also allow you to use NFC and GPS, too. Ideal if you want to make a note of where you filmed something before sharing it with a friend, colleague or loved one.
Vlogging a Dead Horse
With the explosion of popularity of video blogging, or vlogging, came the proliferation of devices that are optimised to help you do just that. Certain camcorders allow you to film with a wide angle, meaning you can capture more of what you're doing on-screen for the viewer to see.
Yet other devices come with a vari-angle screen, meaning you can turn the screen around and see yourself whilst you're filming. Some even come with their own built-in stands to aid you in your vlogging experience. Imagine being able to see yourself as you're filming, adjust your stand so it can capture everything you want it to and then sending your new video blog to yourself over Wi-Fi in order to load it up on to YouTube or the like so that your ever-growing audience can watch what you've got to say virtually as soon as you've said it! Perfect. Please don't actually vlog a dead horse, though; we just said that because we liked the pun.
Action Packed
If you're the sort of person that loves to get out and about and experience life in the most thrilling way possible, then what better way is there to record all of your experiences than with a camcorder specifically designed to do just that?
Nowadays most action camcorders are waterproof and shock-proof, meaning there's little to nothing that you won't be able to film should you choose to. Because most of them come with their own mount that lets you put the camera wherever you want, you can put the audience in your shoes and give them a first-person view of everything you get up to.
The beauty, of course, is that you'll be able to do all of that in Full HD quality, giving you the chance to capture the memories of a lifetime. See yourself skiing down the side of a treacherous mountain, riding a huge wave in deep blue sea or climbing the side of a dangerous looking mountain. Don't let your choice of camera let you down when it comes to the most thrilling parts of your life.
Think About Why You Need a Camera
Whether you're looking for a basic, simple camera to take with you when you go down to the beach with your kids or you're hoping to pick up an all singing all dancing camcorder that will capture your more daring and edge-of-the-seat exploits in crystal clear HD, there are plenty of options when you hit the shops to get yourself a new image capturing device.
The key things you'll need to bear in mind are what you're going to use the camera for, what you want to get as part of your package and what you might need to add moving forward. An action camera that is waterproof and shock-proof might do for now, but might you want to add a case that makes it dust or freeze-proof at a later date?
Similarly, you might be happy with a DSLR with basic lenses right now, but as you grow accustomed to how your fancy new camera works isn't it possible that you might want to branch out and give yourself more options in the future? Whatever you decide we hope that our buying guide assists you on your journey. Good luck!