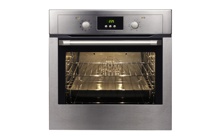 Someone once said that the best party is always in the kitchen. They may well have been referring to the fact that is normally where the alcohol is kept, but the truth is that a good cooker is at the heart of any welcoming kitchen. From a wide selection of Rangemaster ovens to classic Richmond stoves there are plenty of options in all sizes and colours. Because who ever said an oven has to be boring?
See Also: Fridges & Freezers | Dishwashers | Tumble Dryers | Washing Machines
Latest UK Black Friday Offers For 2023
Shops With Oven, Cooker & Hob Offers
Oven, Cooker & Hob Buying Guide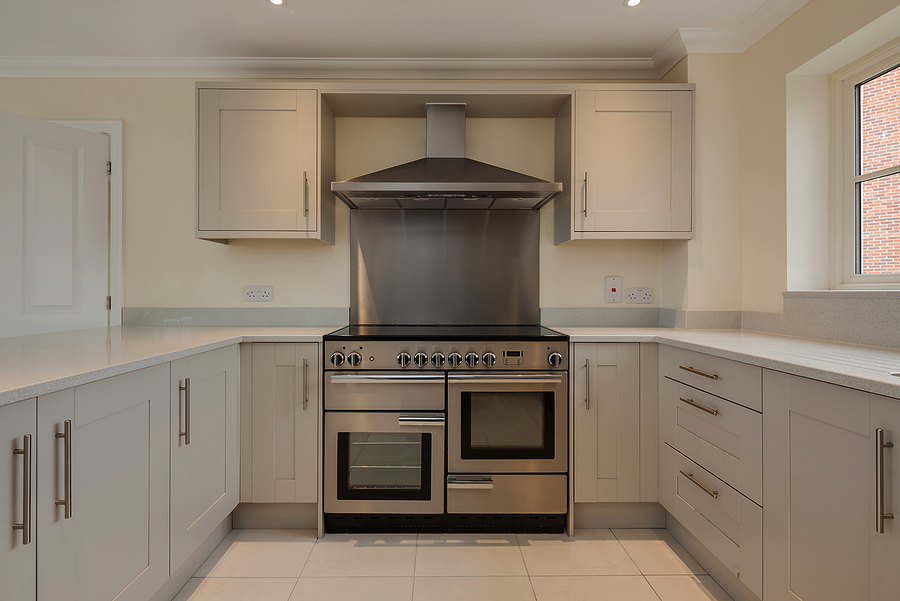 In this guide we take a look at the different types of cookers available, and the things you need to think about and look out for when you go to replace the heart of your home. From Range ovens to ovens that are built in units, there are plenty of choices when it comes to choosing the right cooker for your specific space.
Fuel Supply
Nowadays the fuel supply available to your home can sometimes be limited. Some new build locations only have an electrical supply, meaning there's not a lot of point in ordering a gas oven for your home.
So, investigate what type of oven you can actually have installed and, once you know that, you'll have narrowed down your options and made life easier for yourself.
Types of Ovens
Electric Ovens
In a standard electric oven the thermostat dictates the heat that will be in the middle of the oven. This means that the top of the oven will be slightly warmer than the middle (as heat travels upwards), and the bottom will be slightly cooler.
This is ideal if you regularly cook different types of dishes at the same time, but can be slightly tricky to manage if you don't. It's also worth bearing in mind that it takes a little time for this type of oven to reach cooking temperature.
Fan Ovens
Fan ovens have, as the name suggests, a large fan at the rear of them that is surrounded by a circular heating element. This allows the temperature of the oven to be even throughout, and the fan element ensures the oven heats up quickly to the required cooking temperature. This not only reduces cooking temperatures but also lowers energy usage and cost. Really top-end fan ovens allow you to cook several strong smelling foods at once, as the constant rotation of the air inside the oven breaks up the odours and stops them interfering with each other.
Multifunction Ovens
A multifunction oven provides a 'best of both worlds' type scenario. They use several different ways of getting to heat to your food, offering a genuine flexibility of cooking. Most multifunction ovens offer both a conventional option, as well as a fan system. They also tend to have a grill option and fan/grill roasting, which supplies a similar cooking method to that of a barbecue or spit roast. Some also offer more specific heating methods, such as bottom or top heat only – for crisping a pizza base or browning something, respectively.
Gas Ovens
Gas ovens are typically heated by a gas driven flame at the rear bottom of the oven with the gas being ignited by an electric spark. The hot air does circulate round the oven as it rises, but the top of the oven will naturally always be the hottest part of it.
Some oven manufacturers have tried to avoid this by shaping their ovens to encourage the circulation of the hot air, in order to make the temperature even on all of the shelves. Gas ovens give off more moisture than electrical ones, so they are good for baking, for example.
Style & Substance
Having narrowed down the type of fuel supply you have available to you and the type of oven you think you'd like, you next need to consider the style and size of cooker you'd like in your home. Do you want to go for a slot-in cooker, a range, which won't need housing or will you go for separate appliances?
If you'd rather have separate appliances, then you'll need to figure out whether you want a single or double oven and hobs and you must choose whether they'll be built-in or built-under.
Size wise, if it's a slot-in cooker you want then you'll be looking at somewhere between 50 and 60 cm in width. Single ovens tend to fit into an H60 x W60 x D60 cm housing, which can be put under a unit or work surface.
Double ovens, on the other hand, need a space more along the lines of H90 x W60 x D60 cm, and they are mostly designed to be fitted into a column kitchen unit at a nice height. Obviously it's vital that you measure your kitchen properly before you order your new oven.
Slot-In or Range Cookers?
Slot-In Ovens
These are a good option if you have enough space available and don't want a built-in unit. You can ensure that the hob part of the oven will be at the correct height by adjusting the manoeuvrable feet that come as standard. They also normally have wheels at the back should you wish to move them for cleaning or to ensure that the oven door sits flush to the rest of your kitchen base units. Most gas units also offer a glass lid that act as a splash back unit when you're cooking or an additional work surface when you're not.
Range Cookers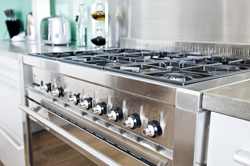 These units are designed to offer a similar look to the more traditional cooking ranges that would typically be found in rustic kitchens. They are typically freestanding, but can be added to fitted or semi-fitted kitchens easily enough. They offer numerous features and range in size from 50 – 150 cm in width. Most range cookers also have twin ovens that sit side by side.
The hobs on range cookers can offer gas and electric burners, as well as specialist burners or even hot plates. Some examples of the type of specialist burners you can find are an extra-fast wok burner or a cast iron griddle that can be used for searing fish and meat. If you want maximum flexibility to your cooking then choose a range cooker with both a fan oven and a conventional oven as part of the unit.
Varying Features
Each type of cooker or oven on offer will have certain features available to you. Depending on how much cooking you do and what type of cooking you consider to be your forte, the following features might be deal-breakers:
Grills – Some of the grills available have both inner and outer elements with the inner element being ideal for a small amount of food. Sometimes you will adjust the cooking temperature by simply lowering the grill pan away from the fixed grill, whilst others will have variable controls allowing you to change the cooking temperature. A high speed grill heats up faster, which speeds up cooking and saves on energy.
Electronic Controls – Electronic controls offer greater accuracy to your cooking, as well as a constant temperature that is ideal for baking more delicate foods.
Timers – Most ovens have a digital clock and a timer as standard, and the most basic feature these offer is a minute timer that sounds an alarm when the cooking time you programmed is up. Some also offer an auto timer that allows you to tell the oven to start and end cooking at specific times.
Self-Cleaning Ovens – Some ovens come with catalytic stay clean liners that cause the oven to self-clean at high temperatures. These shouldn't be cleaned manually, but might need to be serviced occasionally. The real high-end ovens, however, come with a high temperature pyrolytic cleaning system that cleans every part of the inside of the oven. As it goes through the process of cleaning it reaches temperatures of 500 degrees Centigrade, causing any bits in the oven to turn to ash and fall to the bottom. The process takes a couple of hours and you'll need to do it every few weeks.
Is It Energy Efficient?
Like with most devices you can find around the home, the energy efficiency of your oven is important if you're hoping to keep your running costs down.
Oven manufacturers are responsible for supplying their own energy efficiency grading. These are figured out by heating a brick and the grading ranges from A to G with A being the most efficient. Gas ovens and cookers, as well as grill compartments, are excluded from the testing.
Installation & Disposal
Electric ovens or cookers are best off connected to a separate supply of 30 or 45 amps. Single ovens, on the other hand, can be connected to a 13 amp supply, but that runs the risk of overloading the ring main circuit. Connection cables are often not supplied with the cooker, and if you're not sure what you're doing then it really is worth getting a professional in to help with the installation.
All gas appliances should be installed by a registered engineer. As far as your spacing is concerned, when you're planning where your new cooker will go, manufacturers recommend you leave a gap of at least 5 cm around your free-standing device.
Ensure you dispose of your old device in a secure fashion, following all manufacturers guidelines for health and safety purposes.