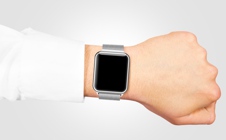 For the fitness guru, the Apple Watch is the perfect piece of kit to track your activity and is the ideal solution for runners who don't want to bring a bulky smart phone out on a run but still be able to receive and reply to texts and calls. With Series 8 out in September 2022, we've got the scoop in our buying guide below on the latest model, detailing the newest features and the benefits of each series.
See Also: iPhone | iPad | Macbook | Fitbit | Fitness Trackers | Smart Watches
Top Tip: Generally, you will only find decent Black Friday savings on older Apple watches. Token discounts on new models are typically only offered near Black Friday (23-24 Nov) for a limited time only.
This Years Best Apple Watch Sales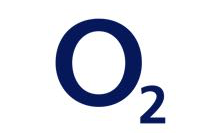 O2 Mobiles - Save on Apple Watch
Apple Watch Series 9 Sport Band 41mm from £10.80 for the first three months, £17.80* thereafter; Apple Watch Series 9 Stainless Steel from £16.65 for the first three months, £23.65* thereafter; Apple Watch Series 9 Sport Loop Carbon Neutral from £10.80 for the first three months, £17.80* thereafter (*Prices may change during contract).
Shops With Apple Watch Offers
Apple Watch Buying Guide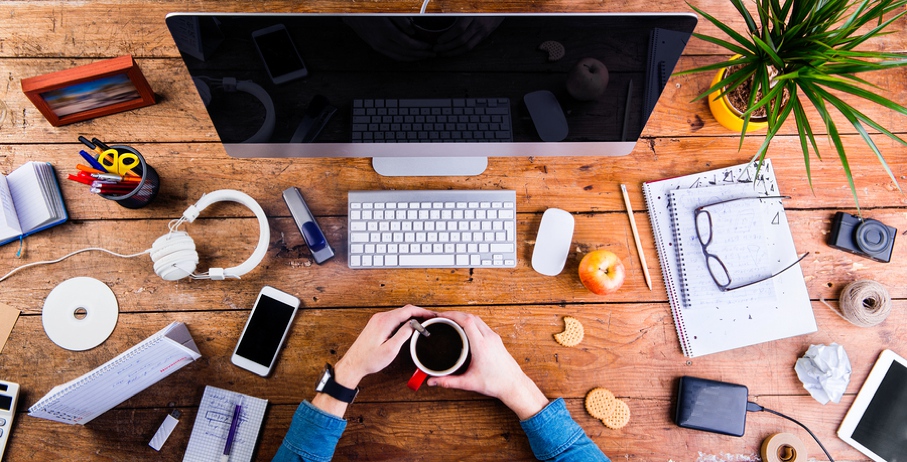 20 years ago, if you wanted to look something up on the wondrous new world of the Internet, you had to use a bulky desktop computer that came with a large, noisy separate processing unit with around 5GB of storage space, plus a monitor, keyboard, mouse, and unless you were keeping abreast of the latest tech, you probably used a separate external modem. Then the smartphone was invented and suddenly we had a wealth of information accessible in our back pockets. Once smart phones were established talk in the tech industry moved onto the idea of "wearable tech" and in 2015 Apple launched the Apple Watch.
Now we have more storage space and processing power on a watch than on those desktop computers of old. Not only that, but a smart watch is capable of much more than the old desktop, with GPS tracking, voice activation, and even health monitoring. An Apple Watch certainly won't make a traditional computer, or even the iPhone defunct, but it does make a whole host of tasks a lot more convenient. Plus, with numerous straps and case designs available with the Series 5, the Apple Watch is now as much a fashion accessory as it is a tech accessory.
Why You Might Want an Apple Watch
If you already have an iPhone, then an Apple Watch makes an excellent accessory. The Apple Watch connects to your iPhone and allows you to carry out a number of tasks without removing your phone from your pocket. There are several reasons why you might want this device. For a start, you might simply want to tell the time. Many of us have abandoned our watches and resorted to using our phones when we need to see what time it is. The Apple Watch makes telling the time more convenient. "But I can do that with a watch that costs a fraction of the price!" you say. Well, yes, that's true, but you can set the display to tell you other information at the same time, such prompts about forthcoming appointments, the weather in your area, and how many steps you have achieved that day.
Other reasons why you might want to consider purchasing an Apple Watch is for the health monitoring technology. If you are into keeping fit, the watch will monitor your heartbeat, your steps, calories burnt, and other information to help to track your goals, much like the Fitbit fitness tracker, but with the added benefit of the further features that come with smart watches. It can even prompt you to get moving when it detects that you have been sat still for too long, potentially aiding weight loss through increased activity. What's more, the later models include the ability to perform an ECG, which detects heartbeat irregularities, and the device can also detect when someone has fallen over, when it will automatically try and contact emergency services. This is potentially lifesaving technology.
Finally, you might want the Apple Watch for its ability to notify you when calls and messages are coming into your phone. This might seem a bit pointless at first glance, since you can simply look at your phone to get the same information, right? However, imagine you are a teacher who isn't allowed to have your phone out in the classroom, but you also have a child at another school and you need to be contactable in case anything happens to them. Alternatively, imagine you are a cyclist or hiker who carries a phone with you in your backpack, and you need to be contactable because you're on call or have an elderly relative at home. In both these situations, having an Apple Watch means that you can glance at your wrist when a call or message comes in, and then decide if you need to answer it or not. Furthermore, since Apple Watch has its own speaker and microphone, you can use it instead of your phone to take the call.
Benefits of the Apple Watch
We have covered some of the benefits above but there are plenty of other factors that make getting an Apple Watch worthwhile. Essentially, it's all about convenience. Along with tracking your fitness, giving you information about your day, and notifying you about any calls or messages, with an Apple Watch you can:
Get turn by turn navigation displayed on your wrist so you can walk or run without needing to hold onto your phone
Use the watch as a torch
Pay for items less than £30 with a tap of your watch on contactless pay machines
Send messages to your contacts
Listen to music without carrying your phone
Keep updated with your social media accounts
Get news alerts for the important events that matter to you
Ask Siri questions such as what the name of that actress is that is appearing in front of you on TV
Use it as a walkie talkie to connect to other Apple Watch users
Track your menstrual cycle
Get alerts when noise levels could damage your hearing
Use it as a compass
Detect potential problems with your heart (Series 4/5 only)
Plus, much more, all without continually having to reach for your phone. What's more, with a customisable display you can change your watch face to suit your style, and there are a multitude of straps available so that you can find a look for your watch the matches your fashion tastes.
It's worth pointing out that many of these benefits are only possible if your Apple Watch is connected to your phone, and within range of your phone, or connected to WiFi. If you want to use your Apple Watch without using your phone when out and about, for example, if you are a runner looking to ditch the extra weight from the phone, then you can purchase a cellular version of the watch. However, with that you will also need to pay for an additional mobile plan and associated call and data costs.
Apple Watch Series 8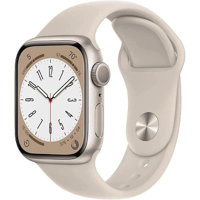 There are yet more incremental changes in the Apple Watch Series 8 from the previous version. The Series 8 comes with a S8 chip, for example, but the fact that it uses the same CPU as the S7 chip suggests that that change might not be as influential as hoped. The gyroscope is more powerful, whilst the accelerometer offers a more dynamic range. There are all of the health features that we've grown used in Apple Watches, as well as the new colours that were introduced in the Series 7. With all of that in mind, you might well be asking what the big differences actually are.
The first thing to tell you about with the Apple Watch Series 8 is the Crash Detection feature. This is where those improved gyroscope and accelerometers come in, allowing the Watch to work out if you've been involved in a serious accident, alerting the authorities about if so. You get a 10-second countdown just in case you haven't actually been in a crash, but if you don't cancel it then those calls are being made and your location shared. In terms of the options around the watch, it is still offering a decent-sized screen thanks to the 41mm and 45mm choices, depending on which looks best on you.
Added to the health features, such as heart rate monitoring and blood oxygen detection, the Apple Watch Series 8 has added a built-in temperature monitor. It has two sensors, one close to the skin on the back of the Watch and one under the display, which allows it to reduce environmental bias. Overnight, the Apple Watch will take temperature measurements every five seconds, detecting changes as little as one degree. The sensor is also used to provide women with ovulation estimates in a retrospective manner, which can obviously be helpful if you're planning to start a family.
The battery life of the Apple Watch Series 8 remains the same as with the Series 7. One of the changes that will introduce those that tend to like the cellular version of the Apple Watch is that this one has added support for international roaming. It means that you can connect it to a roaming plan whilst you're abroad, which might well save you some money if roaming isn't included in the plan you get with the Watch. If you are someone that likes to wear your Apple Watch whilst swimming or doing house work, you'll be pleased to know that it has an IP6X rating for dust resistance and WR50 water resistance.
Apple Watch Series 7
One of the problems with the Apple Watch has always been its dependence on the iPhone in order to get the most out of it. With the Apple Watch Series 7, the company looked to start moving away from that by offering users slimmer bezels and a bigger display, making it the most usable iteration of the device to date. In many ways, it was only an incremental update on the previous model, mostly thanks to the lack of new health features, a continuation of the 18-hour battery life and the same CPU as had featured in the Series 6, with the display being the biggest change.
That display is seen as something of a game-changer by many, though. It allows you to treat the Apple Watch as more like a wearable computer, meaning that you can actual be productive from your wrist. If you want to get away from your iPhone on a more regular basis but still be connected to the outside world, the larger screen combined with the cellular nature of one version of the Watch is exactly what you'll be after. You can choose whether to buy the 41mm or 45mm version, with the main thing you'll want to think about is how it actually looks when attached to your wrist.
The screen is about 20% larger than the one found on the Series 6, but more than 50% bigger than that of the Series 3, showing you just how far the Apple Watch has come over the years. The Always On mode is 70% brighter than in the previous version, meaning that you can see what you actually want to see when you're trying to look at it at all times. Some of the biggest changes come in the Apple Watch Operating System, which is much like previous versions on the surface but offers a lot more once you start using it. Buttons are larger, as are some of the apps like Apple Maps.
It is the addition of a QWERTY keyboard that will important for many users, though. You can send actual messages from the watch, rather than having to use a swipe system that only allowed you to type one letter at a time and rarely worked how it was supposed to. It will be a big deal for those who want to do more than just see a notification on their watch before then having to pick up their phone to actually respond to it. The company has also said that the Apple Watch Series 7 will charge 33% faster than the Series 6, provided you use the Magnetic USB-C charger that comes with it.
Apple Watch Series 6
Apple continues to make incremental upgrades to its Apple Watch series, though each time they promise massive changes from what came before. When it comes to the Apple Watch 6, however, they might well have done just that. Fans of the Apple Watch have long been crying out for the ability to measure their blood oxygen level, having been able to use it as an ECG since the Series 4 iteration was released a couple of years ago.
Away from the health benefits, the Always-On Retina display returns, whilst the new in-built Sleep app is used to keep tracking of your sleeping habits. It has the ability to offer a cellular connection, provided you've got a contract for one, that means that you can leave your iPhone at home when you want to go for a run. Combine that with Apple Pay in the watch and you can see why it's a big hit with minimalists.
It is unquestionably the health benefits offered by the Watch that Apple are pushing when it comes to the Apple Watch Series 6. Blood oxygen statistics offer vital insight into a person's overall health, so the fact that you can use the watch to take background readings as well as having them on demand is a big step forward. You can use the measurements to get a better understanding of how well your body absorbs oxygen and how much of it is delivered to your body.
The ECG, meanwhile, offers a similar level of readings to a single-lead electrocardiogram. It's unlikely to be replacing full on ECG machines in hospitals any time soon, but in terms of giving users peace of mind when it comes to the health of their heart it's one of the best wearables on the market. The ECG functionality has been available since the Apple Watch Series 4, with the current iteration offering a slight improvement on how it works.
How Has Series 6 Improved from Series 3, 4 & 5?
In terms of whether this watch is worth an upgrade from previous versions, it depends entirely how much you want to get the associated health benefits. If you're currently using a Series 3 or even a Series 4 then this will feel like a massive upgrade, whereas for Series 5 users that aren't that interested in the blood oxygen levels or having a portable ECG the under the hood improvements won't be enough to force them to trade their old Apple Watch in.
There have been small improvements to the Apple Watch's fitness app and the way that exercise is monitored, but they're only really significant enough if you're an absolute health freak. The band is different, offering an innovative seamless loop without the need for clasps or buckles. As with previous watches, it comes in a 44 millimetre or 40 millimetre size, with the cases being aluminium, stainless steel or titanium depending on your preference.
Apple Watch SE
If you are in the market for a new Apple Watch but don't fancy splashing out the big bucks on the Apple Watch Series 6 then the Apple Watch SE might interest you. It is essentially a slightly pared down version of the device, available only in aluminium and coming in silver, space grey or gold. The size of the watch is the same, as is the fact that it's waterproof to fifty metres and offers fall detection.
What the Apple Watch SE doesn't have, though, is the ability to read your blood oxygen level or offer an ECG. It can still indicate if your heart rate is too high or too low, but the more specific information that comes with the ECG app is absent. The other key difference between the two models is the display, with the Retina display not being Always-On in the SE version. It's always Ion-X glass, which is the same as the aluminium Series 6.
The stainless steel and titanium models of the Series 6 have sapphire crystal displays, but those models aren't available when it comes to the SE. The system is controlled by a dual-core S5 SiP chip, which is different from the S6 that's in the Apple Watch Series 6. In essence, the Apple Watch SE is a perfectly acceptable Apple Watch that just lacks some of the bells and whistles that you'll find on the Series 6 version of the device.
Apple Watch Series 5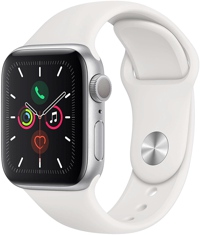 The Apple Watch Series 5 was launched in 2019 and replaced the Apple Series 4 that has now been discontinued, though it still available to buy in some third-party stores. The Series 5 has all the functionality that we have covered above. It's also water resistant and has its own GPS chip so you can use it for mapping your runs when away from your phone.
The Series 5 comes in two different sizes: 44mm and 40mm, and you can choose a case made from aluminium, stainless steel, titanium, or ceramic, with colour options available for some of those materials. Once you have chosen your case and size, you'll need to choose your strap, with the option of a sports loop or band (like other fitness trackers), leather, or stainless steel, with a multitude of designs available.
As mentioned earlier, if you want to get the full benefits of an Apple Watch without always carrying your iPhone then you need to get the GPS + Cellular version. You don't need a separate sim, as Apple have built one into the watch, but you will need a cellular plan (only available from EE, Vodafone, and O2 in the UK) and you will still need to connect the watch to an iPhone to start.
How Has Series 5 Improved from Series 3 & 4?
The Series 5 has replaced the Series 4, and there aren't really any major upgrades from the Series 4 – it's more like a refresh or update. The 5 therefore has all of the features that were introduced in the 4. New for the Series 5 is the always on display. Previously, you had to move your wrist or tap the screen to see the time, now it's permanently on, albeit in ambient mode, so when you're in a dull meeting you can now subtly glance at your wrist to see the time rather than waving your arm around and drawing attention to yourself. It also means that if you have a charging docking station by your bed you can now use your watch as a bedside clock.
Other updates include a doubling of the storage space up to 32gb, which gives you plenty of room to download songs and podcasts to listen to when exercising, plus improvements to the processor. Apple have also added a magnetometer, so you can use it as a proper compass.
Apple Watch Series 4
The Apple Watch Series 4 was discontinued following the launch of the Series 5, but it's still early days for the 5 and you can still purchase the 4 through many high street stores and selected mobile phone network providers. If you can get a really good deal on the 4 compared to the 5, then you are probably better off saving the extra cash and going for the 4.
The Series 4 was a significant upgrade to the Series 3. Apple increased the size of the device, introducing the 40mm and 44mm sizes. The 4 is also slightly thinner and has a processing power that is double that of the Series 3. It comes with 16GB of storage.
The Series 4 was the first device from Apple to be able to perform an electrocardiogram. Unlike other heartrate monitors that simply measure beats per minute, the ECG can detect whether there is a problem with the rhythm of your heart that could indicate serious health conditions. The other update to Apple's health monitoring technology that was released with the Series 4 was the fall detection ability. When you fall over, the Apple Watch will sense this and will attempt to call the emergency services unless cancelled. You can also set it to message your emergency contacts in the event of a fall. For the elderly and disabled, this is a piece of technology that gives an extra level of reassurance.
Apple Watch Series 3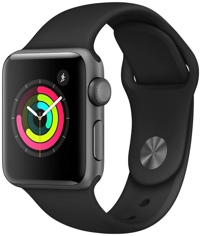 The Apple Watch Series 3 has an appealing price point for those looking to get their first smart watch and it's offered by Apple as a lower cost alternative to the Series 5. It was first introduced in 2017 and was a significant upgrade to the Apple Watch devices that had preceded it. The Series 3 has most of the functionality that we have mentioned above. The main exceptions are fall detection, the ability to take an ECG, a magnetic compass, and the always on display. In addition, the Series 3 has considerably less processing power and just 16GB of storage space.
The Series 3 is an older design aesthetically, with smaller screen sizes of 42mm and 38mm. What's more, the border of the screen is thicker than on the later models, so you get an even smaller display area. There are also limited options for straps and cases. However, the battery life remains much the same, as does the water resistance capabilities. The Series 3 was the first series to include an inbuilt sim so you can use it away from your iPhone if you have a network plan that supports this.