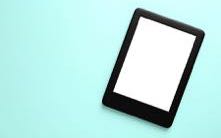 Gone are the days of needing to lug around heavy books from the library or bookshop. Whilst we all still love reading a traditional book, Amazon's e-reader, the Kindle, provides a great addition for any lover of reading, as it's so portable, lightweight, affordable, and user-friendly. The name 'Kindle', which means to light a fire, is aptly named, as it is a metaphor for reading and intellectual excitement.
See Also: Tablets | iPad | Laptops | Macbook
Shops With Kindle Offers
Kindle Buying Guide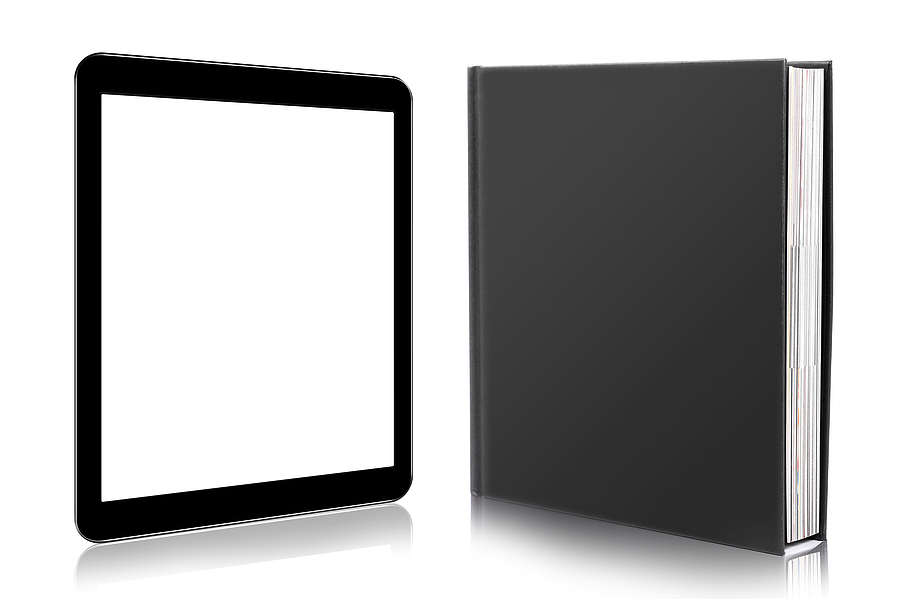 During an archaeological excavation of Nineveh in the 19th Century, 22,000 clay tablets with writing on them were found, believed to date back to the 7th century BC. Since before a time we can even really comprehend there has been overwhelming desire to read the written word.
From the wax tablets used by Romans through to apps that you can get on your modern day electronic tablet, the human race has had a need to further its knowledge by reading books or documents. The Encyclopaedia Britannica released its final edition in 2010, having used 100 full time editors and over 4000 contributors. It had 32,640 pages and spanned 32 volumes. Too large for any normal person to own, no?
No. Not any more. Thanks to advancements in technology one no longer needs to buy all 32 books in order to have the knowledge contained within. No longer is your home library to be taken over by hundreds and thousands of pieces of paper, all bound together in the form of a book. Although, ironically, the Encyclopaedia Britannica isn't available to buy in a Kindle edition, it has been made available for free by thousand of volunteers so you can download it from numerous websites.
Whichever way you look at it, electronic reading devices have changed the way we think about and use books. In times of yore quick readers who were going on holiday would end up filling half of their suitcase with the books they wanted to read whilst they were away. Now they simply load the books up onto their Kindle and all of those novels fit easily into their hand luggage.
Kindle Overview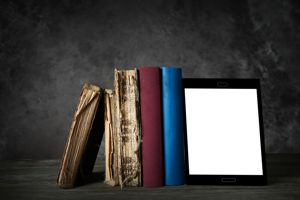 The Kindle wasn't the first electronic reading device but, thanks to Amazon's advertising power, it is the most famous. Owing to the fact that Amazon values its reputation so highly and can employ the best designers in the business, the Kindle is also one of the best and most user friendly devices on the market.
Named 'Kindle' owing to the fact that lighting a fire was considered to be an apt metaphor for intellectual excitement, the first device was released in 2007. It was a big and clunky device in comparison to today's alternatives, but it introduced the world to e-ink displays on a mass scale.
At the time of writing there are three distinct models of Kindle e-reader available on the market. There's the Kindle, the Kindle Paperwhite and the Kindle Voyage. We'll have a look at all three of them and what they offer.
The 3 Kindles & Their Features
The Kindle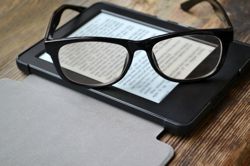 The Kindle is the most basic and simple of the three options, but that is not to suggest that you shouldn't consider it if you're in the market for an e-reader. It features a 6-inch screen, 167-ppi resolution and weighs around 191 grams. It features Wi-Fi connectivity, allowing you to connect to the Amazon Kindle store in order to download new books to your device as long as you're connected to Wi-Fi.
It has a glare free screen and you turn the pages using touchscreen functionality. The battery lasts a couple of weeks on a single charge and it has 4GB of internal storage – meaning you can store thousands of books at the same time on a single device.
The Kindle can read content in plenty of formats, including AZW3 and AZW – Amazon's chief formats. It can also use .txt, .PDF and .doc formats as well as unprotected MOBI files and JPEG content. You can email documents to a special Amazon email address, meaning you can read content on the go. Size wise the Kindle comes in at 169 mm x 119 mm x 10.2 mm. It is slim, light and ultra portable.
The Kindle Paperwhite
As of June this year, the Kindle Paperwhite has been upgraded to feature a new easy to read font called Bookerly. The Paperwhite has a built-in light in order to let you read easily at both day and night time, but it doesn't have screen glare like most tablets.
Much like the Kindle, it is lightweight and can store thousands of books at the same time. You can buy it as both a Wi-Fi and a Wi-Fi with 3G device, meaning you can connect to the Amazon store when you're away from a Wi-Fi connection – helpful if you're often on the move.
There is a slight weight difference depending on whether you opt for the Wi-Fi with 3G option or just the basic Wi-Fi model, with the former coming in at around 217 grams and the latter weighing about 205 grams. Both models are roughly 169 mm x 117 mm x 9.1 mm in size, so they won't take up much room in your hand luggage! It also offer a resolution of 300-dpi, compared to the Kindle's 167-ppi.
The Paperwhite is also touchscreen and can read exactly the same document formats as the Kindle, meaning there are very few things you won't be able to read when you're out and about. It also has the same feature that allows you to email documents to yourself in order to read things on the fly.
Amazon claims that the Paperwhite can last for up to six weeks on a single charge, though that is based on the Wi-Fi being turned off, the brightness set to 10 and you reading for about half an hour a day. Even if you use it more often than that you're still going to get a really good length of time out of it, which is impressive for a modern device.
The Kindle Voyage
The Kindle Voyage is the top of the range option in Amazon's e-reader market. You obviously have to pay a little more, but you get what you pay for. On the surface it may not seem that different from the Paperwhite, yet it offers subtly different features that make it a truly outstanding device.
Much like the latest iteration of the Kindle Paperwhite, the Voyage has a display resolution of 300-ppi, meaning the text appears crisp and sharp when you're reading on the device. It also allows you to email things to it and can understand a host of different document types, just like the Kindle and the Voyage.
It's the newer features that really set it apart from other e-readers, though. The latest PagePress sensors change the way you turn the pages of the book you're reading. Now you barely even need to press down in order to move the book forward, with the latest sensors picking up on even the lightest bit of pressure. The device also offers haptic feedback, meaning it will vibrate slightly where you pressed it, so that only your finger will feel it, to let you know that it got the message. You can still tap the screen or swipe your finger across it if you'd like to, but when you're immersed in a novel and don't want to be distracted the PagePress technology will be a great experience.
The other truly remarkable thing about the Kindle Voyage is the way the new adaptive front light works. The light has a sensor that notes the environment you're reading in and adjusts itself automatically. Not only that, the light also slowly adjusts itself if you're reading in complete darkness, gradually lowering itself over time to match the way the eye adjusts to darkness.
The Voyage will also hold thousands of documents in its internal storage and the battery will, like the others, last several weeks on a single charge. It's slightly different size-wise, though, and is Kindle's thinnest ever e-reader, measuring just 7.6 mm in thickness. It is 162 mm x 115 mm x 7.6 mm dimension wise.
Just like the Paperwhite, the Kindle Voyage is available in both Wi-Fi and Wi-Fi with 3G models, with the former weighing in at 180 grams and the latter being 188 grams. Sufficed to say there is very little difference in the weight of the devices, but if you're going to be holding it up for any length of time then the lighter the better, perhaps.
Common Features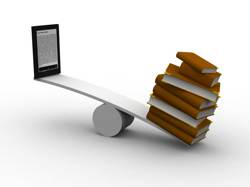 All of the Kindle devices are designed to read like real books, and all of them have numerous features that are sure to impress. The 'Smart Lookup' feature allows you to select words in the book you are reading and get information about the word from numerous locations, including the New Oxford English Dictionary as well as Wikipedia.
There's also a new feature called 'Family Library', which allows you to share the books you have in your Amazon account with your spouse of partner and also have access to theirs. Word Wise, meanwhile, makes it easier to read more challenging books by placing short definitions and explanations above difficult words. You can tap on a word to bring up a definition or synonym, meaning children can start to read above their reading level and understand things much more quickly.
For teenagers or those looking to write about books, the new X-Ray feature offers you an opportunity to explore the 'bones' of the book. You can view all passages that discuss relevant ideas, characters or topics of interest, allowing you to remind yourself of what's happened in the book. An ideal feature for people doing exams, for example.
You can do other great things with the Kindle too. See at a glance how long the next chapter will take to read, for example, so you know whether you've time to fit it in before your next train stop. You can also translate words and passages into any language you like – handy if you're trying to learn Spanish and want to compare the passage in both languages, for example.
Another really great feature is Amazon's Whispersync technology. The company has created Kindle apps for mobile phones and tablets, meaning you can read your book on your phone or iPad when you're out and about. If your Kindle is on a Wi-Fi connection or you've got the 3G model, then whichever device you choose to read on will know exactly where you're up to in the book thanks to Whispersync. No more flicking through pages trying to remember the last thing you read!
You can adjust the size of the font your Kindle will display writing in, as well as add new words to your Vocabulary Builder automatically each time you look a word up with the built in dictionary. You can then use that to expand your vocabulary by quizzing yourself with flashcards as well as by seeing the new word in a context to help you understand it better.
All in all the Kindle range can be whatever you want it to be within the realm of books and novels. If you want to use it to simply read a book and get lost in a different world, then it is a great device to help you do that. If you don't want to take loads of different books away with you on a business trip or holiday, then the Kindle is the device you need to achieve that. Or if you want to use the Kindle to help you educate yourself or a young member of your family then it has plenty of features to allow you to do just that.
Getting Books for the Kindle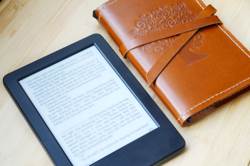 All of the Kindle devices are built with the specific aim of getting you to use Amazon's eco-system for your books. The Amazon store has literally millions of book titles for you to dig your teeth into, and you can buy them either directly through the device or by logging on to your Amazon account on a computer or tablet. The book can then be downloaded to your device in less than a minute.
Amazon also offers a Kindle Unlimited service. This allows you access to over 800,000 titles as well as thousands of audio books, all for a monthly fee. Even if that isn't for you, you can download the first chapter or so of thousands of books in order to decide whether you think it will be for you or not. On top of that, you can also download newspapers and magazines to your device, meaning you'll no longer need to wait for the lad from the newsagents to cycle past with your paper in order to find out what's going on in the world.
You aren't limited to the Amazon store, though, with thousands of novels available for free online. These include titles such as Pride and Prejudice and Treasure Island. You can also get access to ebooks from your local library, if you're a member. As long as the book you're downloading is in a format the Kindle can understand then the sky is the limit on your book selection.
Amazon store all of your books in the cloud, so you'll never lose one once you've got it. The Kindle also caters for children's books with its 'Text Pop-Up feature, as well as comics thanks to its Panel View feature, which displays comics panel by panel.
Kindle Fire
One other thing you might want to consider if you're thinking of buying something from the Kindle range is the Kindle Fire. We didn't talk about it in relation to the other devices as it's not really an e-reader so much as it is an all-round entertainment device aimed at the same market as the iPad and the numerous Android tablets that you can buy.
The Kindle Fire is available in numerous different formats, from the basic Fire HD 6 model, which is 6 inches in size and comes in an 8 GB or 16 GB version, through to the Fire HDX 8.9, which is 8.9 inches in size and is available in 16GB, 32 GB or 64 GB versions. There really is a Kindle Fire to suit everyone.
The basic functions of each of the Kindle Fire range are essentially the same. You can use them to read books and magazines, of course. But you can also use them for surfing the web, sending emails, tweet or go on Facebook, take photos and record videos. There are also thousands of apps and games that you can download to your Kindle Fire, to say nothing of the fact that it can play videos and movies, listen to audiobooks and hear your favourite songs all through the Kindle Fire.
The Different Types of Fire
We'll now take a quick look at each of the Kindle Fires individually and let you know what they can do and how they differ. The big thing to remember is that the Fire is designed to be an entertainment system, so this isn't necessarily something you should consider if you want a real book-like experience. It won't give you the same feel of looking at paper in the way that the Kindle Paperwhite will, for example. But if you're looking for something that will be good at lots things rather than excellent at one thing then this could be for you.
Kindle Fire HD 6
The Kindle Fire HD 6 has, as you might expect, a 6 inch High Definition screen. Its resolution is 1280 x 800 (252-ppi) and it has a Quad-Core processor that can go up to 1.5 GHz. The battery life Amazon claims it offers is 8 hours of mixed use or 10 hours of just reading and it comes with either 8 or 16 GB of storage. It offers single band Wi-Fi, has a front-facing VGA camera and a 2 MP rear-facing camera and a mono speaker as well as a headphone jack. Size wise its dimensions are 169 x 103 x 10.7 mm and it weighs in at 290 grams – it's the lightest of the Kindle Fire range. You also get email, web and telephone support from Amazon if you've got any problems.
Kindle Fire HD 7
The HD 7 also comes with email, web and telephone support should you have any problems, and shares other similarities with the HD 6. It is, though, 1 inch bigger as far as its screen is concerned. The resolution is also 1280 x 800, though that works out as 216-ppi because of the extra inch on the screen. It also offer a Quad-Core processor of up to 1.5 GHz, but the battery isn't quite as good as it gives you the same 8 hours of mixed use but only 9 hours of reading time. You still get the single band Wi-Fi but the speakers have been improved to be Dual Stereo ones. The cameras are exactly the same as the HD 6 as is the storage option of 8 or 16 GB, but this device weighs in at 337 grams. Size wise its dimensions are 191 x 128 x 10.6 mm.
Kindle Fire HDX
The next step up in the Kindle Fire range is more about the built-in specs than any immediately identifiable physical difference. The HDX also has a 7 inch screen, though it is slightly smaller dimension wise, being as it is 186 x 128 x 9 mm. Storage wise the minimum you can get is 16 GB and it also comes in a 32 or 64 GB model. The screen's resolution is 1920 x 1200 (323-ppi) and the Quad-Core processor has been ramped up 2.2 GHz. It also has a better battery, offering 11 hours of mixed use and 17 hours of reading. It has the same Dual Stereo speakers as the HD 7 but its Wi-Fi is dual band and dual antenna. You also have the option of buying a 4G version of the device, meaning you're not limited to just Wi-Fi for your connectivity. It has one front-facing HD camera and if you want the Wi-Fi only version then it will weigh in at 303 grams. The 4G version is a bit heavier, being 311 grams – though the difference is negligible. You also get better support for the HDX, with the email, web and telephone support being supplemented by an on-device Mayday button that connects you with an Amazon operative.
Kindle Fire HDX 8.9
The top of the range Kindle Fire offers you the same Mayday button support as the HDX. It also comes in a 16, 32 or 64 GB model and offers the 4G addition to your connectivity options. Its screen size is, as its name suggests, 8.9 inches and the resolution comes through at an impressive 2560 x 1600 (339-ppi). Its Quad-Core processor offers up to 2.5 GHz and it boasts a front-facing HD camera as well as an 8 MP rear-facing option. Battery wise, it claims to give you 11 hours of mixed use and 18 hours of reading. It still has the Dual Stereo speakers and dual band, dual antenna Wi-Fi that the HDX offers. As far as its overall size is concerned, it comes in at 231 x 158 x 7.8 mm and weighs 375 grams for the Wi-Fi only version and 390 grams if you opt for 4G.
Other Fire Features
The Fire series is all about entertainment, so Amazon would like you to take out a Prime Instant Video membership with them. If you do, you'll have access to thousands of TV shows and films, such as Arrow, Under The Dome, Red 2 and more. They also want to make it as easy as possible to watch those things, so they've introduced ASAP. Standing for Advanced Streaming and Prediction, Amazon claim that this feature learns what you like to watch and prepares you device to play it, meaning that you don't have to wait for your favourite TV show to buffer before pressing play.
Amazon also want you to think of the Fire as being a device for all of the family, so on top of the same Family Library service the offer with the Kindle e-reader, they'll also let you set up profiles for 2 adults and 4 children on each Kindle Fire. That means you can have a personalised profile on the device and not worry about little Johnny ruining your perfect score on Angry Birds.
On top of that there's also Fire For Kids Unlimited – an all-in-one subscription service that's just for kids. It gives unlimited access to thousands of kid-friendly books, videos, educational apps and games all for a small monthly fee. It has built-in parental controls and, importantly, no in-app purchases. We've all heard the horror stories of parents who have let their child play on the Dora the Explorer app only to be hit by hundreds of pounds worth of in-app buys, so you don't need to worry about that here!
The final thing that Amazon consider to be a big selling point for their Fire devices is the ability to fling content to your TV. This feature allows you to send the TV show or movie you're watching from your device up to your big screen television, freeing up the Fire itself in order to use it for another activity like emailing or web browsing. The Second Screen feature is available to users with Amazon Fire TV, A PlayStation 3 or 4 or anyone with a Samsung smart TV.
From a Prime membership that will allow you to borrow books from the Kindle Owner's Lending Library through to the audiobooks that are offered by Audible, Amazon have numerous subsidiaries that are specifically aimed at keeping you entertained at all times. If you want a tablet but are wary of entering the ecosphere of certain fruit based companies, then the Kindle Fire could be just the ticket for you.
Which Kindle Should I Choose?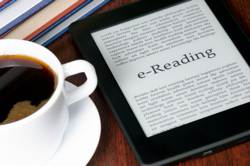 All in all there is very little the Kindle can't do from a reading point of view, and which one you should opt for is really a matter of personal taste. If you're happy enough with the basic model that will work in any environment as long as you have some light, then the Kindle will do the job perfectly. If you'd rather be able to use it when you're out and about, however, and you would prefer a device with a built-in light, then perhaps look towards the Kindle Paperwhite. Or if you're the sort of person that always wants the latest and greatest device on the market then perhaps the Kindle Voyage is the one for you.
If you're not overly fussed about a device that is, when all is said and done, just a fancy book but you do want more options in the entertainment arena, then a Fire could be just what you're after. It still offers the choice to read books on it and if you're a magazine fan then reading them in stunning definition might just be your mecca.
Yet what the Fire offers that the Kindle e-readers don't is an all-in-one solution to your entertainment needs, as well as a great device for keeping the kids amused in a safe environment. If you can afford to add in the optional extras like a Prime or Audible membership then you may never get any more work done again.
For some people the feel of real paper in their hand is too great an experience to mean they'll ever really be able to get behind the idea of a physical book being replaced by an electronic device. But much like the way the human race moved from clay tablets to wax, from papyrus to paper, things evolve. If you want to evolve with them then buying a Kindle is a great step forward.