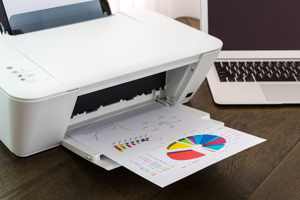 Whilst we are beginning to live in a paperless world, printers are still an essential item for most homes and offices to pair with your desktop computer, laptop, tablet, or even mobile phone. Popular brands include: Canon, Panasonic, Hewlett Packard, Xerox, Epson, Toshiba, Samsung, and Dell. Whether you use one for business or just simply to print off pictures of your grandkids, it's important to know which type of printer is right for you and what to look for when you go looking.
See Also: Laptops | Tablets | Smart Phones
Shops With Printer Offers
Printer Buying Guide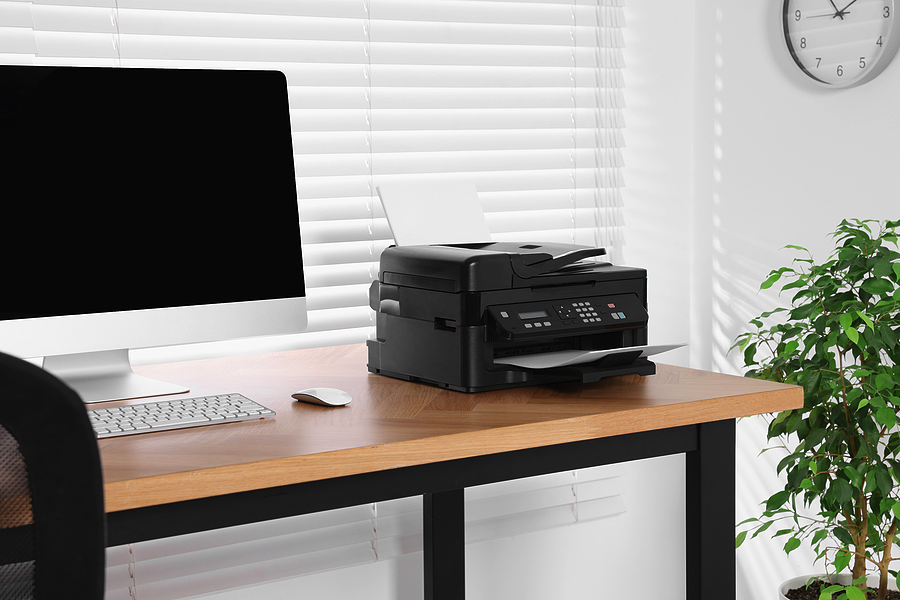 If computers are one of the most vital instruments in the world of new technologies, then printers are one of the most useful appendixes. From printing out train and plane tickets to being your go to device for letters or job applications, picking the best printer for you can save you time and stress in certain situations.
Some printers are small and compact, whilst others include scanning devices and more. Some are specifically for the purposes of printing photos, yet others are designed to take on a vast amount of your printing needs. Before you take the printing plunge, have a read through our buyer's guide and see which one is right for you.
Which Type of Printer Is Right for You?
When printers first hit the mainstream market they were essentially available in just one type, but nowadays you're looking at a variation of 4 different printers types – and that's without even thinking about 3D printers.
Here's a discussion of the four main types of printer you'll be looking at:
Inkjet Printers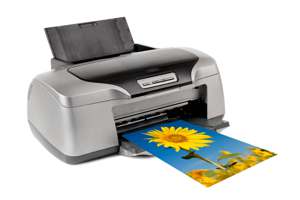 Also known as bubble printers, these types of printer work by squirting thousands of inky dots onto the paper you've loaded into them. Inkjet printers are a popular choice for home PC users, as they offer high-quality printing at a low cost.
For the highest quality printer, look for the number of dots per inch, or dpi. Inkjet printers are great for printing images and documents. They offer high quality printing when used with photo paper, but the ink tends to smudge easily when freshly printed, and they are slower to print than their laser counterparts.
Laser Printers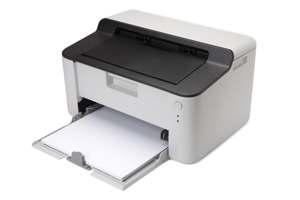 Tending to be a more expensive initial investment than inkjet printers, laser printers work by using static electricity to attract and hold toner to the page. This means that, unlike with inkjet alternatives, they don't tend to smudge as easily and can print at faster speeds.
Laser printers are ideal for printing high quality text in particular, so are great if you run an office or have a lot of paperwork to deal with. The printer cartridges are often slightly cheaper than other printer types, but the downside is they're not as good for photo printing.
Photo Printers
High-end photography is no longer the realm of professionals willing to invest huge amounts of money in expensive equipment. These days you have a top-class camera in your phone, on your tablet device or by using an inexpensive digital alternative. The boom in this market has thus led to the development of top-notch photo printers.
Most of them can be connected to your digital camera directly for instant printing (as long as both devices are PictBridge compatible), whilst others give you direct access to memory cards or have LCD screens on them to allow you to edit your photos. They don't tend to allow you to print anything other than photographs, though, so don't get one if you do a lot of paper work.
All-In-One Printers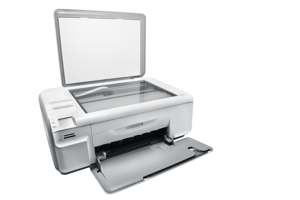 These printers are normally of the inkjet variety, but they also include a scanner and photocopier function. Some also offer you the ability to use them as a fax machine, but these are becoming less common as time passes and fax machines are being phased out.
They are at the more expensive end of the range as they offer so many different functions. The payoff, however, is that you save a lot of space given how many devices you can fit into just the one.
Wireless Printing
The more and more printing you need to do, the more and more inconvenient it becomes to have to plug cables into your printer and computer in order to achieve it. It also means that anyone in your house can use the printer by simply being on the same Wi-Fi network as the printer itself.
There are a few ways that wireless printing can work. The first is, as mentioned, based on the idea that the printer and computer are on the same Wi-Fi network. Using cloud based printing is another way it can work. This involves the job being sent to the printer via Google cloud print or various 3rd party apps. It also means that you can send a document or photo to your printer from wherever you are in the world.
In order to use the cloud based printing options, though, you need a printer that is compatible. If this is something you're interested in, then ensure the printer you're looking at says that it is email print or Google cloud print ready. The former simply emails your printing to a specific address, whilst the latter enables you to print from Google apps, such as Google Drive or Gmail.
Both email printing and Google cloud printing will allow you to print from devices such as tablets or smartphones. The best way to guarantee being able to print from the likes of an iPad or iPhone, however, is to get an Airprint enabled device. Apple is notoriously difficult when it comes to sharing its protocols, but Airprint enabled printers allow you to print from iDevices when on the same Wi-Fi network.
What to Look For
Different printers offer different qualities. Here's a list of what to look for and what it all means:
Cost of Ink: Ink can be one of the most expensive parts of owning a printer with replacement cartridges sometimes costing more than the price of the printer. If you print a lot – especially in colour or if you often print photographs – then look out for how long the printer cartridges will last and how much the cartridges will cost to replace.
Type Of Ink: Each printer brand uses its own type of ink, so make sure you get the right cartridges for your device.
Resolution (dpi): This is in reference to the maximum number of dots per inch that the printer can produce, and is measured both horizontally and vertically. A printer with a higher resolution tends to produce better quality prints.
Paper Format: Most printers have an A4 option as standard, but if you need to print in A3, for example, then you'll need to get a printer that can handle alternative paper sizes.
Paper Type: Remember that if you want to do a significant amount of photo printing then it will be important to buy photo paper. Equally, if you want to do some high quality document printing then it's important to buy high-end plain paper to do the job.
Printing Apps: Some printers allow you to introduce a bit of fun to your printing with different online apps. These can be ideal if you have young children, as you can download things like printable Disney colouring sheets.
PictBridge: A PictBridge enabled device will allow you to plug your digital camera straight into the printer – a good time saver that also means you don't have to use a computer to print your photos.
Energy Efficiency: The top-end features have strong eco-friendly features built in to them, designed to save you money and use less paper.
Borderless Printing: Perfect for those who like to print photographs, borderless printing lets you print right to the edge of the border of your paper.
Scanners: Printers with built in scanners allow you to scan documents directly to your email, or to your computer as PDF files.
Display Panel: Modern printers often have a display panel for things like printer settings, monitoring ink levels, and editing photographs before printing.
Connectivity: From Wi-Fi connections through to USB connections, how you connect to your printer is of vital importance. Some printers allow Bluetooth or infrared connections, whilst others are easy to set up for Workgroup printing if you're in an office environment. If you want to print using a specific type of connection, then make sure you look out for what matters to you.
Printer Speed: There are two International Standard Organisation, or ISO, tests as far as printer speeds are concerned. Pages Per Minute, or PPM, is the older of the two with Images Per Minute, or IPM, being the more recent. Both tests measure the number of A4 pages that a printer can print in a minute with the difference being that IPM uses a defined print resolution and calculates on an average of 4 printed Word, Excel and PDF documents. PPM, however, can use varied resolutions and only one dedicated page will be printed for the test. IPM is probably the more accurate of the two, offering an apples-for-apples comparison and showing what you'll likely get when you take the printer home.