Created by Microsoft, Xbox One was one of the leading gaming consoles on the market. It is the successor to the famous Xbox 360 and offers cloud computing with options to overlay live television. The console also featured an upgraded Kinect sensor with additional features to record and share highlighted moments from games. It has, however, since been replaced by the a more current model – the Series X and the Series S.
Latest Xbox Console: Xbox Series X & Series S
Please note that in January 2022 Microsoft stopped manufacturing all Xbox One devices.
Shops With X Box One Offers
Xbox One Buying Guide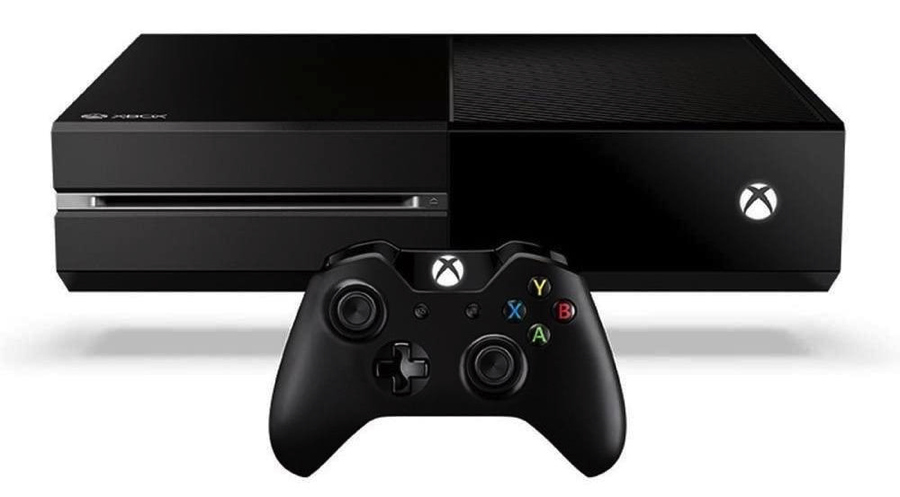 Ever since the Sony PlayStation 2 was released, Microsoft Studios – the gaming arm of the Microsoft Corporation – has gone head-to-head with its Japanese counterpart to see who could rule the roost in the gaming world. First it was the PlayStation 2 versus the Xbox. Then it was the Xbox 360 that took on the PlayStation 3. Now it is the era of the PlayStation 4 that is the biggest competitor to Microsoft's Xbox One. The two consoles are the best in the business as far as elite gaming is concerned, so we're going to have a look at the Xbox One in detail and explore the reasons why you should consider picking one up.
Microsoft have recently attempted to normalise the user interface, or UI, of all of their various products, introducing a tile-based system that is simple to understand and easy to use. With the Xbox One they have also decided to abandon the PowerPC-based architecture that they used in the Xbox 360 and instead return to x86 architecture they used in the original Xbox. That's all a bit technical, but it basically means they've made it really fast. Microsoft have decided to increase the emphasis they place on cloud computing with the Xbox One, whilst also making it more of a complete entertainment system to rival things like Apple TV and Google Chrome.
Xbox One Specs & Features
The Xbox One is a sleek, attractive device, measuring 13.5 inches in width, 10.4 inches in depth and being 3.2 inches thick. It weighs in at 8 pounds, which, whilst not being heavy, is still heavier than previous models – though only by a whisker.
The Xbox One has built-in Wi-Fi, as you'd expect for a top of the range console, and has a 500GB hard disk drive. One downside is that there's no easy way to upgrade that, so that's as big as it's going to get hard disk-wise. It's also worth noting that the only visual output is an HDMI, so it can't be used with a standard definition television.
500GB of hard drive space, an 8-core AMD based CPU, and 8GB of DDR3 RAM make this as close to future-proof as it was possible to create when the console was first released. It isn't going to be over-taken any time soon, put it that way.
The Xbox One also has the ability to play DVDs and Blu-rays, as well as audio CDs, thanks to its top of the range optical drive. Unfortunately, though, Microsoft have chosen not to allow backwards compatibility with Xbox 360 games, so if you really love a particular game from your previous console then you'll have to buy a new version of it.
Connectivity
As mentioned above, the Xbox One has built-in Wi-Fi that is an integral part of the way the system works. The system also has two USB 3.0 ports that are used for connecting and charging the controllers, a port for the Xbox Kinect – which we'll discuss further later – an optical audio connection, an InfraRed blaster port and an Ethernet port, in case you don't have Wi-Fi in your home.
The Xbox One also uses Bluetooth technology to connect its controllers to the system, but they can also be connected using the supplied micro-USB cable. You need the cable to charge the controller, but they'll work wirelessly for playing games and controlling the console generally.
Accessories
Don't think for one second that buying the Xbox One console is the end of your purchasing days. Far from it. In fact, Microsoft isn't one of the world's largest corporations for no reason. They know exactly how to squeeze every penny from their consumers. So, here's a look at the other things you might want to consider picking up to go with your console.
Xbox One Wireless Controller
The Xbox One comes with a wireless controller as standard, but it's a lot less fun showing off your new games console to a friend by making them sit in the corner and watch you play. So, one of the first things you'll want to pick up is an extra controller or two to take full advantage of the different game's multiplayer functionality.
The Xbox One Wireless Controller has been redesigned to be much more ergonomically comfortable than its predecessor. It has offset analogue sticks as well as a slightly tweaked D-pad and 'impulse triggers' that offer a rumble effect at key moments in certain games.
The Xbox One Wireless Controller also has a built-in speaker that gives off-screen gameplay sound effects, as well as a headphone jack, allowing you to plug in the supplied hands-free headset, so that you can talk to opponents during online gameplay.
Xbox Kinect
The Xbox One's camera is called the Kinect, and it's actually much more than just a camera. It also has a built-in microphone that allows you to control the Xbox One from the comfort of your couch.
You can tell the Xbox to play certain games, open different apps or even make a Skype call, if you've downloaded the Skype app. The camera part of the Kinect allows you to control onscreen activities with arm waves, gestures and even something as simple as a nod.
The Kinect can watch several people at once, distinguishing pretty accurately between users. Microsoft has said that it can even monitor your heart rate. Is that weird? Yeah, probably. But sometimes people love such information, so thought it best to share!
The real bonus of the Kinect is that, from most suppliers, it comes as standard as part of the package when you buy an Xbox One console. That means that developers work hard to make use of the camera wherever they can, because they know that most people who own an Xbox One will also have a Kinect attached.
Xbox One Headsets
Can you hear us? Plug in your headset. The Xbox One really comes to the fore when you connect a headset and begin to interact with the people you tend to play online multiplayer games with. So, if you tend to play a lot of online games then you might want to seriously consider investing in a decent headset for your Xbox One. Consider both the size and comfort you might need for hours of gaming.
Charging Station
You can plug your Xbox One controllers into the console to charge them via a USB cable if you want to, but some people aren't always enamoured with the way that looks in their living room or bedroom.
Xbox One has an official charging station, of course, but there are also other ones on the market that will allow you to charge more than one controller at the same time.
Xbox Live Account
Ok, not technically an accessory, the Xbox Live subscription is still a vital part of the Xbox experience (or should that be Xperience?) if you want to get the most out of your console. An Xbox Live subscription allows you to connect your console to the Internet in order to play multiplayer games against opposition from anywhere in the world.
As well as being able to play games online, you'll also get free games every month that will last as long as you have a subscription to the Xbox Live network. On top of that, you'll get up to 75% off purchases in the Xbox Store. Finally, with your Xbox Live subscription, you'll be able to log in to your account from a friend's Xbox One and have access to all of your downloaded games and settings. It means you can essentially take your Xbox One with you even when you haven't taken your Xbox One with you.
Apps
In essence, apps on the Xbox One are not entirely dissimilar to the sort of apps you'd get on a mobile phone. You head to the Xbox Store, select the app that you want and then download it to your system. As said earlier in this piece, Microsoft don't want you to think of the Xbox One solely as a machine to play games on. They want you to consider it to be your number one stop for all of your entertainment needs.
For that reason, plenty of the apps you are able to buy for the Xbox One are aimed at helping you to watch your favourite TV shows and movies. Companies like Netflix, Amazon, and Ted all have good apps, whilst the BBC's iPlayer app, Channel 4's All 4 app and Channel 5's Demand 5 all give you instant access to their On-Demand services.
YouTube also have an app on the Xbox One that lets you watch as many funny cat videos as you could possibly want. As we've already mentioned, there's a Skype app that works well with your Kinect and lets you use the camera to make video calls, and there's also even a Domino's Pizza app! This not only lets you order a pizza from your console, but it even gives you a helpful widget on the bottom of your screen that will tell you where about in the process Dominos are, so you'll know exactly when to press pause and get out of your seat to pick up your pizza.
Sufficed to say, if you want to do something on your Xbox One, then there's a strong chance there's an app out there that will let you do exactly that. If you're keen to use something specific, like Eurosports's app for example, then a quick Internet search should let you know whether or not it's possible.
Games
There are too many games to mention them all here, but Xbox One developers are working hard all the time to ensure that Microsoft's flagship console gets the best of the best on it and caters to all of your gaming needs.
From Grand Theft Auto through to the FIFA line of games, there's no genre you won't be able to play on the Xbox One. There's also the famed Call Of Duty games, and if you want to find something that will test not only your console and its accessories but also your own ability – to say nothing of the interaction with people online – then Call Of Duty is the franchise to put all of that through its paces.
Bundles
Nowadays retailers are savvy to the way people do their business when they go about buying games consoles. That's why it's almost rarer for you to find an Xbox One on its own than it is to find one as part of a bundle of bigger things. If you want to get yourself a specific game with your Xbox then keep your eye out for a deal that bundles said game in with your machine. If you're not overly fussed about which game you get then you'll probably find your choice of bundles is endless.
There'll also be some retailers that don't want to bundle in a game with your console, instead opting for a snazzy headset or cool charging station plus extra controller. Once you've decided that an Xbox One is for you, the best thing you can do is figure out which accessories you reckon you'll want to get, then look out for the bundle or deal that suits you the most.