Amazon have announced they will be running their 2018 Black Friday sale from Friday the 16th of November up until Sunday the 25th of November, 2018. The sale starts exactly one-week before the actual calendar day of Black Friday.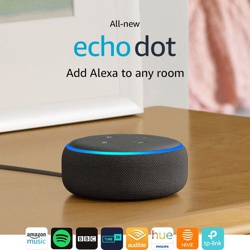 The sale will include their famous Deals of the Day with prices slashed on selected popular products, available for 24 hours or up until the point the product has sold out. Of course it wouldn't be Black Friday at Amazon without their famous Lightning Deals, which discounts products for a shorter amount of time. Customers will need to act quickly on these, as they are called "lightning" for a reason and are only available briefly. Generally, these items are greatly reduced and you are likely to find some incredible deals.
In true Black Friday fashion, the company has also promised amazing deals on gadgets and general items across the board, including Echo speakers, new tablets and more!
Amazon's 2018 London Pop Up Shop in Shoreditch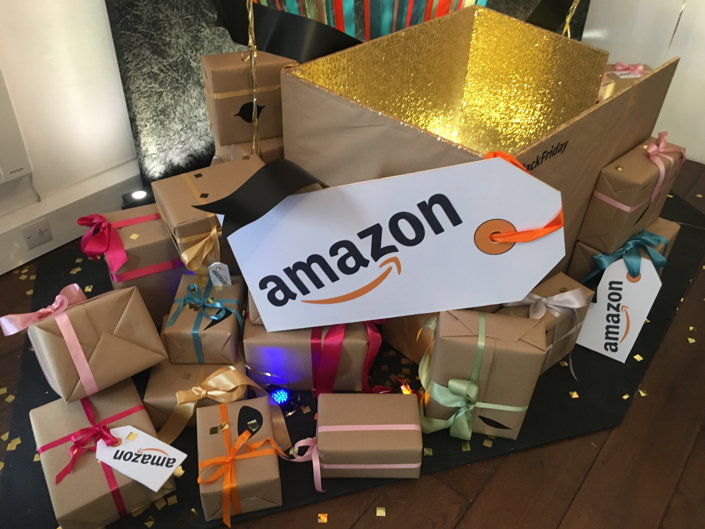 Similar to last year's pop-up shop in Soho Square, Amazon are again opening up a pop-up in London – this time in Shoreditch. Entry to the shop is free of charge and will likely include a series of freebies, workshops, product sampling and prizes like we found last year.
Location: 3-10 Shoreditch High Street, London E1 6PG
Opening Times: Thurs 22 Nov 12.30-7pm, Fri 24 Nov Open 24 Hours, Sat 25 Nov 12-6pm, Sun 26 Nov 12-4pm
Entry: Free
Amazon's 2017 Soho Square Pop Up Shop in Review
Last year, the pop-up shop in Soho Square displayed a series of popular products on offer during the Black Friday period, which were available for visitors to peruse and, if you liked the look of something, you could simply scan the QR code for ease of purchasing the item later.
The pop up also gave out a series of freebies like mulled wine, sweets and fresh juices and even had a candle making workshop, as well as a salon where you could go get your hair or nails done by a member of the famous Toni & Guy.
You can read more about our visit to Amazon's 2017 Soho Square pop-up here, which will likely give you an idea of what you can expect to find this year.
Not long now! Get your engines ready, folks!