There is always that friend or relative that has everything under the sun and is impossible to buy for so we've put together a little gift buying guide below with suggestions of what to buy that impossible person in your life, as well as gifts for him, her, kids, and even pets.
We also take a look at gift sets and take a look at whether or not they're worth it or if it's better to just buy the products individually. Regardless of what you're looking for, Black Friday is a great time to start thinking about your Christmas shopping with tons of discounts and reductions on gifts throughout the month of November.
See Also: Christmas Trees
This Years Best Gifts & Christmas Gift Sets Sales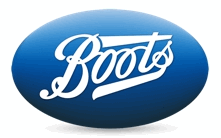 Boots - Christmas Gift Savings
3 for 2 on Selected Christmas Mix & Match, including perfume, cosmetics and beauty gift sets. There is also 1/2 price on selected Baylis and Harding, as well as 1/2 price on selected other brands.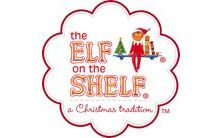 The Elf on the Shelf - 10% off with Code WG10
Get 10% off the ever popular Elf on the Shelf in preparation for Christmas with code WG10 at checkout. In addition to the dolls, you can purchase the picture book, 'Claus Couture' fashion clothing for your elf, books, games, and more!
Latest UK Black Friday Offers For 2023
Shops With Gifts & Christmas Gift Sets Offers
Christmas Gift Set Buying Guide
Christmas is a time for family, love and giving gifts. To a lot of people, it is the giving of the gift that matters the most, allowing them an opportunity to see the happiness in the eyes of their loved ones. Of course, some of your loved ones might be quite hard to buy for, being notoriously fussy or tending to buy themselves things that they want well ahead of the holiday period. It is also possible that you might have to buy a present for someone that you don't know very well, meaning that being specific in your gift giving might make things awkward for you.
The good news is that there are all sorts of gift sets that you can buy, ranging from ones of makeup to toys, alcohol to chocolate. Whilst you might not know exactly what the person you are buying for will like, you can approach it with the mindset of throwing enough stuff at them that surely something will stick. With a lot of the gift sets that you can get, though, the person on the receiving end of it is liable to like pretty much everything, such is the extent to which those that collate them know exactly what they're doing and what people tend to like.
Do Gift Sets Offer Good Value?
One of the first questions that you might want to ask yourself before you head off to buy a gift set is whether or not they are actually worth it. You might well wonder whether you're paying a slight markup by buying a set of gifts that has already been put together by someone else when you could just do it yourself. One of the key considerations that you need to think about is whether or not you can actually be bothered to put it all together or whether effectively paying someone else to do it is worth it for the stress and strain that it will save you from by having them do it.
The positive thing for those of you that are worried about it is that, yes, buying a gift set usually will save you money over collating the items yourself. Not only that, but you will often have the contents of the set packaged nicely, perhaps in a basket or a bag. That is something that you would have to pay for if you did it all yourself, buying the packaging yourself before you even need to think about the actual process of wrapping it all up. A lot of gift sets can include the likes of a special edition item that you might not be able to get any other way, adding another incentive to it all.
Whilst there is no definitive answer to this question, in the sense that some gift sets might be more expensive than if you bought them separately and others will be cheaper, the key factor is the time and effort that buying such a set will save you. A rule of thumb when it comes to such sets is that if the company you're buying from has made the set for you then you'll almost certainly be saving money, whilst if they allow you to create your own gift set then the value is likely to be less impressive. Ready-to-buy gift sets are the way to go if you're going to buy one at all.
Boots Gift Sets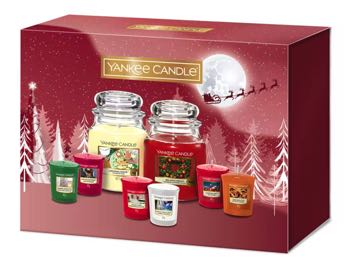 The high street retailer, Boots, is an excellent place to go if you're looking for some inspiration around gift sets. The UK's leading health and beauty retailer has been offering its services to people for nearly 200 years, so it's little wonder that it has managed to carve itself a space in a competitive market. As well as having over 2,200 physical shops, you can also 'go to Boots' online, making things even easier. If there is something specific you're after in the gift set range, you don't need to go traipsing around the stores when you can just order it online easily enough.
The other good thing about Boots is the range of things that the company offers. You might assume that you will just be able to buy the likes of deodorant or makeup, but in reality they are a lot more broad than that. You can pick up gift sets from Yankee Candle, for example, or Ted Baker. They have deals in place with numerous other companies, so you can get gift sets from the likes of Soap & Glory or Dove. There are options for men, women and children, meaning that you could potentially get the whole family sorted with just one trip to the Boots website if you're pro-active enough.
The best thing that you can do is to have a think about what it is that the recipient might like, then take a trip to Boots and see what they've got that can tick your box. You could pick up 12 months worth of hand cream, for example, which would be ideal for those regularly doing manual labour. Perhaps you know someone who loves lip gloss and think that a selection of different ones would see them right for the year. They even offer advent calendar type gifts, which would offer a nice change from the ones that only give you a little piece of chocolate behind each door.
Christmas Gift Ideas
If you have an idea in your head of the sort of thing that you might like to buy someone else for Christmas, one of the best times to have a look is during the Black Friday sale. It has become commonplace now for virtually every company with a capitalist leaning to take advantage of the interest around Black Friday, so you should absolutely take advantage right back and do what you can to get your gifts at the best price possible. The key thing to remember is that Black Friday isn't just about one type of gift, but rather any number of interesting presents that people will love.
If you're looking to buy something for someone that likes to dress up, for example, then you can find great deals on the likes of makeup, jewellery and clothes. Those that enjoy a bit of tech might well find themselves on the receiving end of some speakers or a remote controlled car. You name the kind of thing that someone you know likes and there's a very good chance that you'll be able to buy it for a discounted price when Black Friday rolls around. Getting ahead with your planning is the best way to try to save some money, which is why Christmas shopping on Black Friday is ideal.
For Her
Here we take a look at beauty, makeup, perfume and other ideas for the woman in your life.
Beauty Gift Sets
There are a lot of companies out there that look to offer you something worthwhile in the beauty gift set department, which means that you could find yourself spoilt for choice. The good news is that there are always specific examples that you can choose from, so if you know someone that is looking to take care of their skin or wants to smell nice then you're in the right department. Beauty gift sets are a great way of covering a lot of bases at the same time, so you don't need to worry too much about narrowing down your choices when you buy your gifts.
Make Up Gift Sets
Generic beauty gift sets are great, but sometimes you will want to be more exact in what it is that you're buying. Makeup can be very personal, so you might want to make sure that you know exactly what it is that the recipient will be hoping for before you click 'buy.' That being said, you will have options from a host of companies, allowing you to pick up the likes of mascara gift sets, lipstick selections and nail polish sets. Buying them as part of a set removes the need to be worried that you might be buying the wrong thing, given that they will contain different choices.
Perfume Gift Sets
When someone wants to smell good, the best thing that they can do is to add layers to their scent. In some cases, that will mean using a shampoo that has the same smell as the perfume that you're going to wear, whilst in others it can mean going for different scents that compliment one another. One of the best ways to get this covered is by opting for a perfume gift set, which will put everything that you could need into one package and complimented by the likes of deodorant and lipstick, as well as boasting a travel version of the perfume for your handbag.
Booze Tasting Gift Sets
It has been more than 20 years since Al Murray the pub landlord came to prominence, yet we still tend to suggest that women drink wine and men drink beer. There are obviously a fair few men that love to have a glass of rosé or pour themselves a nice gin and tonic and plenty of women who love beer, so there is no reason why they couldn't be interested in such tasting sets. In these, you tend to get a little bit of a few different types of the alcohol in question, allowing you try them out without being committed to drinking a full bottle. It is an idea way to buy someone a drink without needing to know exactly which one they love.
For Him
From cologne to shaving items to beer – there are plenty of gifts out there for the man in your life.
Cologne Gift Sets
Just as those that wear perfume might wish to layer their scents in order to get the most out of their smell, so too can people who tend to enjoy wearing cologne find that they benefit from combining their spray with some deodorant, for example. It isn't just about the active smells, with the likes of scented lotion also being a good edition to the collection. You can often pick up sets that include the main scent in the form of eau de toilette or eau de parfum, but you can also get the likes of small travel sprays that you can stick in your pocket for a top up when you're out and about.
Shaving Gift Sets
Of all of the activities that sometimes requires a bit more to it than just the act itself, shaving is arguably the one that fits close to the top of the pile. You need a razor, of course, but you also need the likes of after shaving balm to cool your skin afterwards. Add in such things as spare blades, shaving gel and pre-shave lotion and you can see just how a gift set can come in handy. If you want the proper old-school experience then you can even opt for sets that include a shaving brush, allowing you to use that to apply the shaving cream rather than just slopping it on with your hands.
Booze Tasting Gift Sets
Al Murray might have suggested that men drink beer and women drink wine, but as a pub landlord he will have known full well that there are a wealth of different drinks out there that everyone can enjoy. Whisky, for example, is one of the most complicated alcohols there is, with the country of Scotland alone producing a whole host of different types, let alone the likes of Ireland or Japan. The same is true of rum, with an Añejo Blanco Havana Club offering a very different experience to some Wray & Nephew. Why not buy a tasting set to give someone the chance to find out what they enjoy?
Beer Gift Sets
Many years ago, there was lager, there was bitter and there was Indian Pale Ale, plus the likes of a stout to mix things up. Nowadays, there are a host of various things that you can look to drink in order to widen your pallet, thanks in no small part to the fact that microbreweries and other such places have taken the beer and ale drinking experience to a whole new level. You might know someone who is strictly a lager only fan, which is obviously entirely fine. If they are happy to broaden their horizons a little bit, however, then a beer gift set might be exactly what they're looking for.
For Kids
If we're all being honest, kids are amongst the most difficult of people to buy for. If they aren't yours, it is entirely possible that you won't even be sure how old they are, let alone what sort of stuff it is that they're interested in. One of the ways around such a conundrum is by buying a gift set rather than a specific item, given that these allow you the opportunity to cover a few different bases at once. You would still be well-placed to ensure that you know what sort of thing it is that they like, but once you've got that figured out you can get them a gift set for ultimate enjoyment.
Art Gift Sets
One of the things that kids love doing the most is making a mess, so giving them an art gift set might be just the thing that makes them smile. Their parents might not thank you if you're buying for the kids of your friends or relatives, but as long as you're not there for the clean up, who cares? When it comes to such gift sets, you'll find that there are ones for any and all ability levels. If you know someone who is a Picasso in waiting, you'll be able to get them some brushes and canvas that will fire up their skills. If they tend to paint in broader strokes, there'll be plenty for them, too.
Slime Gift Sets
When it comes to making a mess, there is little as good as slime. There are all sorts of slim kits that you can get, including those that allow for a bit of mixing and matching. Slime is, as the name suggests, gooey and stretchy, with the use of them not only being fun but also educational. That is thanks to the fact that they tick the STEM box, with some kits also allowing you add in the likes of beads and sequins so as to ensure things don't feel too much like school. Slime kits are all about the fun, touching, feeling, stretching and throwing it around in a safe and enjoyable manner.
Sports Equipment / Giant Games
If we're honest, part of the fun of buying things for kids is when you also get to use what it is that you've bought. There are plenty of things in this category that tick that box. How about getting some badminton equipment, for example? Or Giant Jenga? If you want to make things mildly educational then you could look for the likes of a giant chess set. Ultimately, though, you're going to want to make it as fun as possible and probably pick something that you're going to be able to win at, only putting it back in the shed when the kids you're playing with learn how to beat you at it.
Top Toys
Every year, there are some top toys that are on the list of 'must-haves.' These are always worth considering for the young one in your life, especially if you get to own the tag of being the person that managed to get hold of this Christmas's most sought after toy. Rather than being like Arnold Schwarzenegger in Jingle All The Way, searching for a Turbo Man doll on Christmas Eve, you can get ahead of the curve and buy the present you're after on Black Friday. At the very least, it will save you from having to fight Sinbad and Jim Belushi's Santa. Have a look at our Top Toy suggestions on our Toys & Games page, which is updated annually.
Stuffies
Adults might like the garden games that they can play, but if you're hoping to make the little ones happy then stuffies might just be the place to go. Stuffed toys will always be the ones that are most cherished, with some being taken into adulthood by the kids that received them during their more formative years. There are toys of all shapes and sizes, with many being themed after animals that you might be able to pick up if you know that the kids that you're buying for like them. Picking up a monkey, an elephant or a doggy might just put you in the favourite bracket.
Board Games
Just like adults are always going to want to pick up the likes of garden games because they can join in too, so too will there be a desire to look for some board games for the same reason. All of the old classics like Cluedo, Monopoly and Trivial Pursuits will be available, whilst some new ones have joined the zeitgeist in the years since. Obviously you can just pick the ones that you're good at, but you might be better placed actually trying to find out if there's a game that the kid that you're buying for likes to play. You will probably still be able to beat them if you want to.
For Pets
There are a large set of people for whom their pets are like kids. They want to treat them just as a parent might want to treat a toddler, spoiling them rotten whenever the chance presents itself. Thankfully, there are loads of different presents out that there will allow you to do just that, getting all sorts of things into your basket for dogs, cats and any other number of pets in your life. You will no doubt know exactly what it is that your pet loves to do, so you can pick and choose the present that is best for them, irrespectively of the exact category that it has been put in by the retailers.
Pet Gift Boxes
When Christmas rolls around, you will no doubt think about getting a present for the kids of your brother, sister or friend, but their pets can often be forgotten about. The good news is that there are plenty of pet gift boxes out there that will allow you to pick something up even if you don't really know what you're buying. You can let the gift set collators pick the things for you. They normally include the likes of food, toys and other helpful bits that pet owners will be really pleased to receive. Pets are just the best, so treat them just as much as you would little humans.
Toys
There are all sorts of amazing toys for pets, with the specific toy that you'll end up buying being relevant to the type of animal that you're buying for. Make no mistake, the pet market is a huge one, so it doesn't really matter which animal it is you're looking to treat, there is a good chance that there will be a toy that they'll love. Some of them will be squeaky, some of them will be fluffy, pretty much all of them will be fun. If the pet you're buying for isn't yours then getting a toy as noisy as you can will no doubt annoy the owners, but it will make you laugh and isn't that what Christmas is really all about?
Treats
Pets need sustenance, so one of the things that you can do is buy some nice treats for them. Obviously you'll want to make sure that you're buying something that is going to be healthy for the animal that you're buying for, so make sure that you do your research on that front. Treats are great not only for training, but also for ensuring the right behaviour from the pet in question, dangling the carrot of a tasty morsel in order to get them to sit, roll over or even just get off the furniture. There are plenty of companies that make treats, just but some good quality ones.
Dog Beer
If you know someone with a dog, one of the fun things that you can buy them is some dog beer, letting the woofer have some fun when you go round for a drink. You don't need to worry, the dog in question isn't going to be hitting on their friend or being pulled over for drink driving. Dog beer is just a drink that has been especially formulated for doggos, often with the likes of chicken or pork in the mixture and no additional salt or fat. It will often be primed to be healthy for the animal, promoting healthy joints and smooth coats. If only the same was true of human beer.
Puzzle Toys
One of the best things that you can do for some animals, with dogs in particular, is to engage their brain. If you aren't able to get them out for a longer walk than just to the bottom of the road for some reason, for example, then you can get them in front of a puzzle game and ask them to figure it out. If they work out how it works then they'll be rewarded with such things as a bit of food. They will want to keep playing, such is the nature of the devices, so it is a great gift to look for. Designers like Nina Ottosson are at the top of their game, but there are others that promise excellent puzzles.
For Someone Who Has Everything
Every now and again, you'll know someone that has pretty much everything there is to have. Perhaps they're the sort of person that knows what they like and has a house filled with such things. Maybe they're single and have always been able to buy themselves things because they don't have anyone else to spend money on, or maybe they're just loaded. Whatever the reason, you'll know that they'll be difficult to buy for if you think about the traditional gifts that you might normally buy someone, so what you'll need to do is think outside the box a little bit.
Food Hampers
Everyone loves food. Rather than worrying yourself over the kind of gift that the person you're buying for might like, toying with a football-based gift or some makeup, you can buy them a food hamper and be done with it. These are filled with the likes of cheese, crackers, meat or crisps. Whatever it is that the person you're buying for likes, you will be able to get them a food hamper that ticks all of their boxes. Some of them might just include the likes of some wine, say, adding a little bit of difference to the proceedings and making it more appealing to many.
Candle Gift Sets
There are plenty of people out there that love a candle, putting them around a bath to make it more romantic, say. Gift sets present you with an opportunity to get not just one or two candles but a whole heap of them. They can be different colours, different sizes and differently scented, to say nothing of the fact that they can come in the likes of nicely painted candle-holders. You can even get candles that are shaped to look like specific animals, so if you know that the person you're buying for loves owls, say, then you can get them an owl-themed candle that smells amazing.
Christmas Advents
When Christmas comes around, one of the most fun things to do is to sit and open your advent calendar each morning as you count down the days. Manufacturers know just how much we all love this, of course, so they've released advent calendars in all shapes and sizes. Yes, there are the standard chocolate ones or variations on that theme, but you can also get ones for pretty much anything else. Opening a wine or whisky every morning might not sound like the healthiest thing in the world, but for some people it will sound like the perfect thing to do after a long day at work.
Glassware
One of the things that not a lot of people will think about when it comes to buying gifts is glassware. In fairness, that does make a lot of sense when you consider the fact that glass can be quite personal. It is something that not only makes drinking vessels but also anything else you can think of, including trinkets that you might put on display. If you know someone that you think has got everything, ask yourself what their glassware situation is like. Picking them up a nice ornament or a crystal glass that they can use on special occasions might be just the ticket.
Puzzles
When someone has everything, you'll no doubt puzzle over what to get them. One of the things that you can look for is an actual puzzle, with any number of different options out there on that front. They will not only test their brain but also their patience, given the fact that some puzzles can be frustrating to play. Puzzles take all sorts of different shapes and sizes, from wooden ones that you need to build from scratch through to metal ones that you need to figure out how they work. You can also find word puzzles or jigsaws that will keep someone busy for hours.
Photo Gifts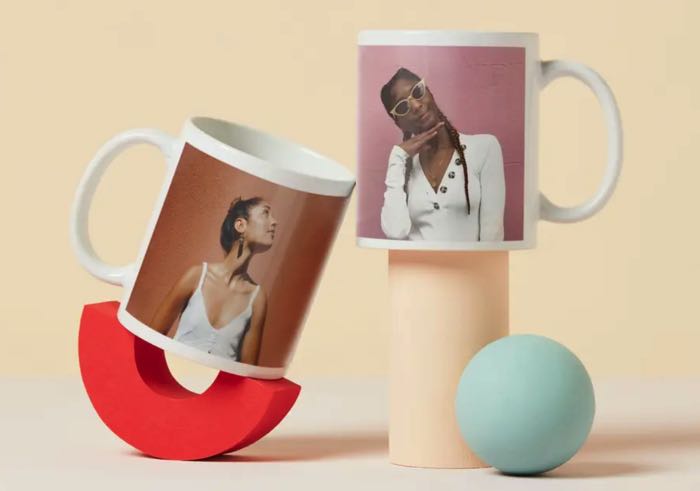 When you're looking to buy someone a present, one of the best things that you can do is to personalise it. That doesn't necessarily mean that it's something with their face on, but something that means something to them. You could use a photo of their family, say, or their pet. You could even just get your own face on whatever it is that you're buying them, gently reminding them of who it was that bought them the gift in the first place. This isn't the sort of present that is bought out of spite most of the time, but if that's the sort of thing that floats your boat then you can do that too.
Coasters
If you know someone that loves to protect their belongings, getting them some personalised coasters might be well-received. A lot of the time you get to pick a few different pictures when you're buying coasters, which means that you can choose a few different ones. This means that you don't need to worry whether they'll love all of them, given that they'll almost certainly like some of them. As with any photo-based gift, you'll want to spend some time thinking about which photos are likely to be best received. Coasters give you options, but you'll still want to get them right.
Calendars
Speaking of getting choices, personalised calendars offer you about the most choices that you're going to get. You will have 12 pages that will need photos, with some sites giving you the chance to include montages. Some of the most fun that you can have will include sitting down and working out which photos should be included on which month. Did you go on holiday with them in April? Propose in May? Is it their birthday in November or have the been dressed as Father Christmas in the past? Remember that they'll be looking at these pictures for the next year!
Magnets
In some ways, magnets are just cute things that can be something of an afterthought. If you think about it, though, they normally get put onto something like a fridge, meaning that they'll be seeing it virtually every day. This means that you'll want to give it some thought to get it right. If you know someone that's trying to lose weight, you can even help them out by choosing a photo that is likely to make them want to stay away from the fridge and the food that it contains. Mostly, though, you'll no doubt want to make them smile every time they look at it, no matter where they stick it.
Mugs
Speaking of things that you're going to see every day, a mug very much fits into that category. Yes, they can be stuck at the back of the cupboard if that is the sort of thing that someone wants to do with a gift that you've bought them, but get your photograph right and they'll drink from it with pride. Get it wrong, of course, and there's a good chance that they'll be making your tea or coffee with it whenever you visit, so you'll have to stare at the ridiculous picture you chose. That is worth remembering when trying to decide whether to be a bit silly with your photo choice or not.
Puzzles
We have already mentioned puzzles as a possible present, but what about puzzles that have a personal touch? You could make a jigsaw from a photo of the two of you together, for example, or one with a photo of the receiver's family. There are loads of different options open to you, with the most important question that you'll have to answer being less about which puzzle is the best one to opt for and more about the right photo to include. This sort of gift is not only personal but also gives them something to do more than just sticking it to their fridge or at the back of the cupboard.
Playing Cards / UNO / Memory Game
There are loads of different card-based games that you can get personalised, from UNO through to the sort of games where you have to remember what has been on the cards that you've turned over. You can also opt for some personalised playing cards, should the person that you're buying for be the kind that tends to love playing poker, blackjack or some other card game. You are unlikely to need to have to pick 52 different pictures, but you'll still need to go into your photo album and pick out a selection of the ones that you think will be the most fun to play with.
Cushions
We all love a nice sit down every now and then, with cushions giving us something that will offer us support and comfort. Personalised cushions add a touch of the fun to proceedings, especially when you consider that you don't necessarily have to choose a photo of you or them. If you know that they've got a crush on a celebrity, for example, then you could buy a cushion with a photo of them on that will no doubt annoy their partner. If you want to be nicer then picking a photo that you know will make them smile every time they look at it will be the best thing to do.
Mouse Pads
The development of computers is such that the majority have a built-in trackpad nowadays. That doesn't mean that no one ever uses a mouse anymore, however, so picking up a personalised mouse pad will still be appreciated by some. You can opt for a specific photo or else a montage, choosing whatever it is that you think will look most welcome sat on their desk next to their computer. This is a chance to show the nerd in your life or someone that you know works hard that you think about them, picking a photo that you know will delight them when they see it.