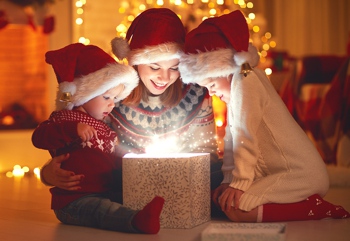 We've compiled a list of what we think will be the top selling toys this Christmas 2018 based on data from major toy selling retailers. For whatever reason, the unicorn is back with a bang and kids cannot get enough of it, so we've even included a section dedicated to all things unicorn, showcasing the top unicorn toys on the market, including one that… errr… poos rainbow slime! There are also loads of dinosaurs, robots, and weird looking creatures.
So far we're not seeing any obvious sell-outs like 2017's ever-coveted Luvabella Doll, which was already low in stock in the months leading up to Christmas, but as Santa hasn't received many letters yet, it might just be too early to tell.
Jump To: Action | Dolls | Furry Friends | Unicorns | Lego | Tech | Games | Stocking Stuffers
Top 2018 Action Toys
Whether it's a dream of taking on the bad guys or simply a desire to get involved in the fun-filled world of action heroes, these toys offer the opportunity to let your imagination run wild. There are options for every age, so as long as you know how old the person is you're buying for then you'll be able to find something on the list that's suitable.
This section is for the boys and girls (and grown-ups!) that want their toys to be a little bit more involved, to offer them something a tad more exciting than run-of-the-mill offerings you might find elsewhere. Whether it's playing cops and robbers or jumping to the rescue of a stranded soul, these toys are bound to entertain.
Top 2018 Dolls
In terms of classic toys that have survived countless generations, you don't get much better than dolls. The key thing nowadays is that they're significantly improved on the weird Victorian-era dolls that sat with dead eyes, staring at you and inhabiting your nightmares. Instead, they're exciting, vibrant, fun-filled offerings that do a host of different things.
It's not just the advancements in the materials used to build the dolls that have altered what they can do, either. New technology means that they have all sorts of tricks up their sleeves, making them more like interactive toys than anything else. There are also different types of what you might refer to as 'dolls' available now, broadening the range of who might want them and play with them like never before.
Top 2018 Furry Friends
They say that a dog is man's best friend, but there are many furry creatures that kids and adults alike feel a connection to. Not everyone is a doll lover, so those that aren't keen on toys that are designed to look like humans may fall in love with a scruffy pet or even an untamed dinosaur.
Perhaps your little one has been begging you for a dog and you're not sure they're ready for the responsibility yet, well, getting them a fake doggy will both delight them and give them the opportunity to prove you wrong. Alternatively, you might know of a little one that has a loving attitude, meaning that a toy that they can watch hatch and grow will be ideal for them.
Top 2018 Unicorn Toys
If dinosaurs are the most popular creatures around at the moment that have actually existed then unicorns are surely their made-up rivals for the top spot. The unicorn is a creature of legend, having a horn spiraling out of its forehead, which is supposed to be able to cure sickness and make poisoned water drinkable. That's all in mythology, of course, with today's unicorns tending to be colourful and garish creatures that being fun and entertainment to any situation.
There's virtually no toy or thing that can't be made into a unicorn, from a toothbrush to a pillow, via clothing and swimming pool floats. If you've been to virtually any shop anywhere over recent months then you'll almost certainly have seen a unicorn somewhere on the shelves. It's little wonder, then, that toy manufacturers have decided to jump on board the unicorn bandwagon with a selection of different colourful offerings.
Top 2018 LEGO Sets
The remarkable thing about LEGO is just how timeless its proving itself to be. The Danish company was founded in 1932 and for a time it was seen as a fun but rudimentary toy that involved building random things by clicking the various blocks together. Over the years, however, it's taken on a new lease of life, particularly thanks to deals with major film companies that allow users to create LEGO versions of their favourite characters.
Perhaps the most clever thing that LEGO have done is create designs for all ages, including adults. You're just as likely to find a thirty-year-old being protective about the Millennium Falcon that they've built as a five-year-old showing off their winter village. That's why LEGO has proven itself to be so long-lasting, because you can keep it as a keepsake as much as build it for fun.
Top 2018 Tech Toys
The generic title of 'tech' might sound a bit underwhelming, but in reality, it's a way of covering any number of exciting new toys that engage the mind of the more technology-minded youngsters out there. How much you engage with tech will likely reveal your age, but certainly those of a more youthful persuasion use technology like older ones will have visited libraries or drank gold top milk.
More often than not the toys in this section are educational, designed to teach people how to code or interact with artificial intelligence. This might be the section that you'll want to look through if you're buying a present for someone with an inquisitive mind or who likes to be creative in a more modern way than the traditional methods of painting or building something.
Top 2018 Board Games
When it comes to Christmas gifts, you really can't go too far wrong with a game. Time has moved on since the days of Uno, snap or pick-up sticks being entertaining enough for youngsters, so game makers have moved on too. Now we have far more interesting things to capture the imagination and keep people amused when it comes to games.
This is the category that you'll probably want to explore if you're a bit unsure what to buy or who you're buying for. Perhaps a nephew that you don't see very often or the kids of a friend who who you don't visit as much as you should. Alternatively, you might just want something a bit more suitable for the whole family than some of the things elsewhere on the list, with the following fitting nicely into that bracket.
Top 2018 Stocking Stuffers
Stockings seem like a great idea when Christmas rolls around, if for no other reason than the idealised Hollywood version of the festive period when you see films that feature them sitting above a roaring fireplace as the snow falls down outside. The problem, of course, is that you also need to actually fill them with presents.
Gone are the days when a lump of coal and a tangerine would be good enough and now kids expect proper gifts inside their stockings when they open them up on Christmas morning. When the idea becomes a reality and you've got a stocking to fill, these gifts might help you out massively. They can also be used for a Secret Santa or the like, should you prefer.